In recent times, there has been a lot of speculations about Hunter Biden's net worth especially since he started paying his ex-wife Kathleen Buhle $37,000 on a monthly basis as indicated by their divorce settlement; this agreement is slated to last for the next ten years. According to the second son of Joe Biden (ex-vice president of the US), he has been managing to survive on just $4,000 per month since then.
Hunter is a known lawyer and lobbyist in the US and a co-founder of an international consulting firm called Rosemont Seneca Partners. He has also served in other fields like Burisma Holdings – Ukrainian natural gas producer, MBNA – Delaware-based bank, and Paradigm Global Advisors – a firm which he floated alongside his uncle James Biden.
What Is Hunter Biden's Net Worth?
Hunter Biden's net worth is currently estimated at $3 million, the American lawyer and lobbyist has been earning a good income since the inception of his career in the legal field, especially as the co-founder of Rosemont Seneca Partners. His days at MBNA – the Delaware-based bank, fetched him an annual income of $100,000. The younger son of Joe Biden went into collaboration with his dad's brother James Biden; the duo bought a hedge fund – Paradigm Global Advisors.
To purchase the company, they had to part with $8.1 million in a promissory note. However, their five-year tenure in the firm was not successful, as they lost hugely to both Ponzi schemes and frauds on several occasions. While the firm lasted, Hunter earned a yearly income of $1.2 million. By 2010, the uncle-nephew duo decided to unwind the fund but failed to pay off the promissory note. Between 2014 and 2019 Hunter Biden's net worth was further boosted by his position on the board of Ukrainian-based Burisma Holdings with monthly earnings of $50,000.
Does He Have A Wife Or Family?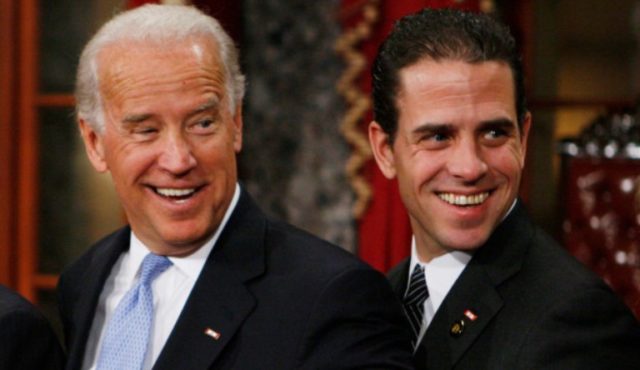 Hunter Biden was born into the family of Joe Biden, the ex-vice president of the United States, under the administration of Barack Obama. His mum, Neilia Biden and little sister Naomi died in an auto crash on the 18th of December 1972. Along with his older brother Beau Biden, they encouraged their dad to go into a second marriage, and consequently, Jill Jacobs became their step mum, presenting them with a half-sister Ashley in 1981. Sadly, his brother, Beau lost died of brain cancer in 2015.
On the matrimonial front, Hunter Biden has been married twice; his first wife was Kathleen Buhle whom he met while volunteering as a Jesuit at a church located in Portland, Oregon. The duo eventually tied the knot in 1993, welcoming three daughters Finnegan, Naomi, and Maisy. However, the couple later called it quits in 2015 after a 22-year-long marriage and their divorce was finalized in 2017.
It was two years after his divorce that a 2019 Vanity Fair profile on Hunter said that his ex-spouse Kathleen made some claims that he lavished money on strip clubs, prostitutes, as well as drugs, but the publication also noted that the ex-couple were able to settle their divorce without taking the allegations to litigation.
Kathleen also mentioned the fact that Hunter spent excessively on his personal interest while his family struggled for funds to take care of legitimate bills. Further reports from the Arkansas Democrat-Gazette revealed that both Hunter's email and name were thrown up as one of the customers of Ashley Madison, who ran a notorious website facilitating people that wish to cheat on their spouses. Although he denied these allegations, it didn't save his marriage from crashing.
The ensuing divorce settlement greatly affected Hunter Biden's net worth as he began living on a monthly expense of $4,000 after he began honoring the agreement to pay Kathleen the sum of $37,000 monthly for a period of 10 years.
Read Also: How Did Beau Biden Die? Who Are His Wife, Children, And Family 
His Relationship With Hallie Biden
It would appear that Hunter Biden didn't have to look far for his next partner as he became an item with Hallie Biden – his late brother Beau Biden's widow in 2016. According to Hunter, both he and Hallie were lucky to have found love together in their trying period. Even his parents Joe Biden and his wife threw their support behind the duo. But unfortunately, that relationship fizzled out earlier in 2019.
Hunter got married for the second time in May 2019 to a South African movie maker named Melissa Cohen. Reports from Page Six said that the duo exchanged marriage vows only 10 days after they met. Their nuptials took place in LA by a minister known to run an instant marriage company.