Ilana Becker is one of Hollywood's fast-rising stars. She has featured in an impressive array of movies and TV series. She has also exhibited her abundant talent in several stage productions. Becker may not be a household name yet but given her talent and looks, there is no doubt that she would be one in the nearest future. Find out more about the starlet here including her height, boyfriend, net worth, and what have you.
Ilana Becker Biography
Ilana Becker was born on the 27th of October in Bucks County, Pennsylvania. Her exact year of birth is not publicly available. Becker hails from an accomplished background. Her father is a retired lawyer and law teacher while her mother works in the medical field as a nurse. Her father's name is Phil Becker while her mom's name is not known. There is also no information as to whether she has siblings or not.
While growing up, Ilana Becker was artistically inclined. However, these inclinations lay in dancing and not acting. The younger Becker, therefore, focused on dancing for the major part of her life and only took up acting at the age of 19. For her education, Ilana Becker attended the Tisch School of Arts where she studied Fine Arts. She thereafter honed her acting skills at institutions such as The Lee Strasberg Theatre Institute and The Upright Citizens Brigade Theatre. These acting classes did not come cheap and Becker had to work various odd jobs to pay for them.
Her hard work paid off in the year 2005 when she landed a part in the TV series, N.Y. 70. She utilized the opportunity to showcase her skills and soon started getting roles in TV series such as My Name is Earl, Gotham (a crime drama), Crashing (comedy series), and Kevin Can Wait (comedy series). Others are Alpha House, The Mysteries of Laura, Vamps, I Just Want My Pants Back, Orange is the New Black, and Girl Code.
Ilana Becker has not been restricted to the small screen. She has appeared in several movies such as Love Magical, School of Rock, Good Enough, Fish Bowl, and Perfect Stranger. The Pennsylvania native has also exhibited her skills on the stage. She has taken part in theatrical productions of Henry Kissinger, Chicago, Bourbon and The Kids Are Awake. Becker has received some recognition in the course of her career. She was once nominated for the best actress at the New York International Theatre Festival.
Does she have a Husband or Boyfriend?
Ilana Becker is married to her long-time boyfriend, Scott Price. It is not exactly known how the couple met but we do know that they started dating in 2009. The lovely couple got engaged in November 2017 and Becker did not hesitate to show off her ring online. Becker and Price tied the knot in September 2018.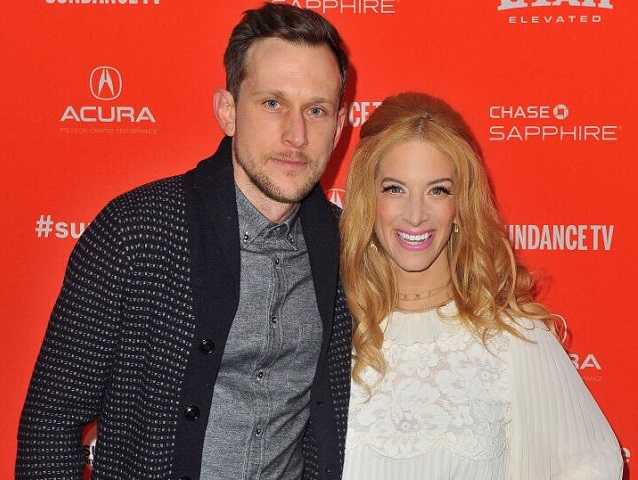 Scott Price is an actor as well as a director. His film credits include Fishbowl (2015) and You Were Never Really Here (2017). He has received several awards in the course of his career. They include the best narrative feature and best director of a narrative feature at the 2016 New York City Chain Film Festival. He also won the best feature at the 2017 Audience Choice Award. All these were for his 2015 project, Fishbowl.
Details of Her Net Worth 
Ilana Becker has really done well for herself. She has accumulated a fortune worth $1.2 million. The bulk of her income comes from her acting career. She has also earned a good amount from commercials. Becker has featured in commercials for different companies. One of the most notable is for Viberzi. Viberzi is a drug for tackling stomach upset and diarrhea, and she has featured in several TV ads for the company. In one Ad, she portrays the version of a woman visibly suffering from stomach upset. She takes the drug and soon bounces back to her normal vibrant self. There is certainly no doubt that Becker was well paid for the Ads.
Body Measurements
If there is one fact that cannot be denied, it is the fact that Ilana Becker is stunning. One may run out of superlatives in their bid to do her justice. With regard to her body statistics, Becker is 5 feet 4 inches tall and weighs 135 lb (61kg). She is also a natural blonde and has blue eyes. Other additional measurements, which make up her hourglass shape, are chest – 38 inches (97 cm), waist – 25 inches (64 cm) and hips – 37 inches (94 cm).