Dr. Precious Moloi-Motsepe (Born: August 2, 1964, Age: 59 years old) is a South African philanthropist and fashion entrepreneur known for being the wife of South African billionaire, Patrice Motsepe.
Dr. Precious Moloi-Motsepe serves as an inspiration to women across the black continent of Africa, having excelled in a male-dominated world ridden with gender inequality. She is a medical practitioner, an academician, a fashion entrepreneur, and of course a philanthropist. Perhaps the most interesting aspect of the doctor's life is the fact that she is the wife of the richest black South African, Patrice Motsepe, who is a mining mogul and a soccer enthusiast.
The couple got married as far back as 1989 and has stayed together for over thirty years. Their bond looks quite unbreakable, cemented by the birth of their three sons, but there is still a whole lot more to learn about the mother of three.
Summary of Dr. Precious Moloi Motsepe's Bio
Full name: Dr. Precious Moloi Motsepe
Gender: Female
Date of birth: August 2, 1964
Dr. Precious Moloi Motsepe's Age: 59
Ethnicity: Tswana
Nationality: South African
Zodiac Sign: Leo
Sexual Orientation: Straight
Religion: Christianity
Marital Status: Married
Dr. Precious Moloi Motsepe's Husband: Patrice Motsepe (m. 1989)
Dr. Precious Moloi Motsepe's Children: Thlopie, Kgosi, and Kabelo
Dr. Precious Moloi Motsepe's Parents: Martha Rose Moroesi Moloi
Siblings: 5
Dr. Precious Moloi Motsepe's Net worth: $3 billion
Famous for: Being the wife of Patrice Motsepe
Dr. Precious Moloi Motsepe's Instagram: @precious.moloi.motsepe
Twitter: @MoloiMotsepe
Dr. Precious Moloi-Motsepe Was Born And Brought Up In South Africa
Even though Dr. Precious Moloi-Motsepe is viewed as someone who loves her privacy, there are still a few facts about her early life in the public arena. The wife of the South African billionaire was born on the 2nd of August 1964. Of Tswana descent, the medical practitioner, educationist, philanthropist, and fashion entrepreneur is the daughter of a nurse who goes by the name Martha Rose Moroesi Moloi. Though her dad's name has never been mentioned, he earned a living in the teaching profession. Nothing is known about her siblings if any but she was brought up in the SA city of Soweto.
Dr. Precious Moloi-Motsepe is one South African woman with a bag full of academic qualifications. After acquiring her basic educational training, she proceeded to Wits University to study for an MDBCh which made her a general physician. Precious also studied Children's Health, acquiring a diploma in the process, and her quest for further academic qualifications took the good doctor to Stellenbosch University where she read Women and Reproductive Health.
Patrice Motsepe And Dr. Precious Moloi-Motsepe Tied the Nuptials in 1989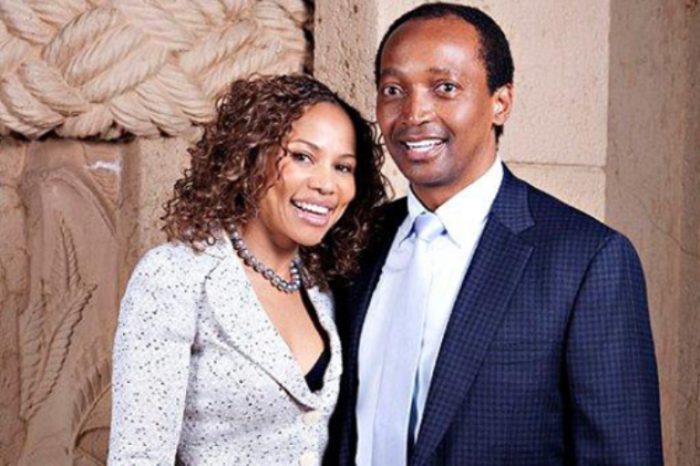 Dr. Precious Moloi Motsepe and her spouse Patrice Motsepe have never let on the details about their early dating days, thus it is difficult to say exactly when and where they met. However, while scrutinizing the records, we found out that the duo attended the same institution, Wits University, during the same period. While Patrice was studying for a law degree during the 1980s, his wife Precious was also a student in pursuit of an MBBCh degree.
Now, when you scrutinize these reports, you would naturally come to the conclusion that the two probably met during their undergraduate days which may be the case. Again, they both spent their growing-up years in Soweto.
After qualifying as a lawyer in 1989, Patrice wasted no time in making precious his wife as they exchanged marriage vows before the year ran out. At the time of their nuptials, Precious was barely 25 years old while Patrice was already 27, being born on 28 January 1962. The details of their wedding are not known but their union has endured for over three decades and still going strong. Patrice was not really popular at the time as he was just a fresh law graduate from the university. Their union has been blessed with three children – Thlopie, Kgosi, and Kabelo.
The Couple Did An Excellent Job Raising Their Children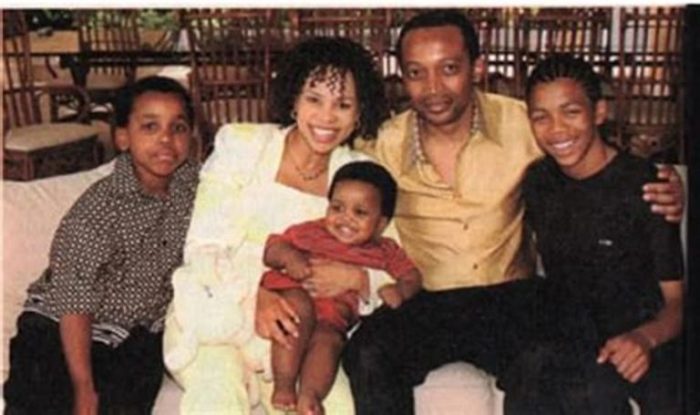 Being the kind of celebs that don't joke with their privacy, Dr. Precious Moloi-Motsepe and her husband Patrice Motsepe made a conscious effort to keep the details of their marriage under wraps, thus, getting any information from that angle is akin to squeezing water from a rock. However, going by the way their three children have turned out, we would say that the couple did an excellent job on the home front.
Thlopie, Kgosi, and Kabelo are full-grown men who are already established in their chosen paths. But one thing that never fails to baffle fans about them is how children of other billionaires would always live a life of scandals but from childhood to adulthood, no known scandal touched the Motsepe kids. The first son Thlopie is fast following Patrice's footsteps in both business and sports but Kgosi and Kabelo's career paths have never been mentioned.
The mother of three was obviously able to balance being a mother and running a successful business at the same time. Precious made a lot of sacrifices at the onset of her marriage. According to her, she wanted to pursue her career in the medical field and emerge as one of the best specialists in children's and women's healthcare. However, her love for family eventually won, and she had to drop the dream to raise a family with her husband. However, after her success as a wife and mother, Precious still went on to achieve some of her earliest dreams. Now, she has both a successful career and a successful home; the sacrifices obviously paid off in the end.
Dr. Precious Moloi-Motsepe and Patrice Also Joined Efforts In Philanthropy
The South African billionaire couple don't just collaborate on the home front, they also work as a couple in philanthropy and advocacy. After the mining billionaire started gaining prominence in the industry, the couple became the co-founders of the Motsepe Family Foundation in 1999. Through the foundation, they target the marginalized communities of SA, promoting their quality of life through some initiatives.
The foundation has reached other countries across Africa and works in partnership with a plethora of international philanthropic organizations such as the Harvard Kennedy School, Schwab Foundation for Social Entrepreneurship, the Milken Institute, and many more.
Precious is currently the vice-chairperson of the foundation, using her position to create a special division called Women Economic Development Unit in the Foundation. This unit is meant to focus only on those areas that are essential to women's equality and improving their well-being. She so much believes in the economic empowerment of women which according to her is a condition for sustainable development and should take center place in every development framework. More recently, Precious is the one who holds the reins at the foundation, leaving her spouse to pursue his career in the mining industry and sports.
She Has A Long List Of Accomplishments
After graduating from the university, Dr. Precious Moloi-Motsepe worked in the South African healthcare system as a general practitioner for a couple of years. She also put in some years working in the US, the wife of the billionaire was a staff of the Virginia Medical College for a while. Taking the decision to go back to her roots, Precious moved back to SA to found the country's first women's health clinic in Joburg; this happened in 1993. The mother of three has also recorded other accomplishments outside medicine.
The Doctor is a Fashion Entrepreneur
Away from her medical practice, Dr. Precious Moloi-Motsepe is also into fashion. In 2017, she set up what is known as the African Fashion International with a major focus on mentoring up-and-coming fashion designers of South African origin. These emerging designers are mentored to match their international peers in the quality of their designs.
In collaboration with the South African government, they work towards uniting fashion designers, consumers, and the media. When the Mercedez-Benz Fashion Week was hosted in both Joburg and Cape Town, Precious was the force behind its success. Today, her efforts in the industry have made it possible for African designers to launch their products in London, New York, and Paris.
Precious is Passionate About Academics
Being able to live a good life because of quality education made the mother of three develop a burning passion for everything in academics. This has led her to serve on many boards and panels, including the Global Agenda Council of the World Economic Forum, South Africa's International Women's Forum, The Harvard Kennedy School's Women Leadership Board, and St John's College.
The University of Cape Town took her on as its chancellor in late 2019, succeeding Graça Machel who was occupying the post. The role which commenced on the 1st of January 2020 would see her serve for a period of 10 years. Precious has recorded many awards and accolades to show her years of hard work.
Highlights Of Dr. Precious Moloi-Motsepe's Accomplishments
Chancellor of the University of Cape Town – 2020
Raising Breast Cancer Awareness earned her an Elizabeth Tshabalala Award in 2012
IWFSA – Excellence Award both in business and community in 2015
Keep A Child Alive honored her with Humanitarian Award in 2015
Enactus Entrepreneurship Award in 2015
F4D's opening Franca Sozzani Award in 2017
50 Most Powerful Women by Forbes Africa in 2020