Burna Boy (Born July 2, 1991) is a 31 year-old Nigerian Grammy Award-winning singer known for songs like "Gbona," "On the Low," "Killin Dem," "Dangote", "Anybody," "Pull Up," "Kilometre," and "Last Last."
Nicknamed African Giant, Burna is one of the biggest stars that Nigeria has produced. One of the things that have made him as successful as he is and relevant to the music industry is his family's long history in the business of music. As an artist, he has proven himself a worthy member of the music scene in not just Nigeria but globally as well.
Profile Summary of Burna Boy
Full Name: Damini Ebunoluwa Ogulu
Nickname: Burna Boy, African Giant
Gender: Male
Date of Birth: July 2, 1991
Burna Boy's Age: 31 years old
Place of Birth: Port Harcourt, Rivers State, Nigeria
Nationality: Nigerian
Education: Corona Secondary School in Agbara, University of Sussex, Oxford Brookes University
Religion: Christian
Sexual Orientation: Straight
Marital Status: Married
Burna Boy's Parents: Samuel Ogulu (father) and Bose Ogulu (mother)
Burna Boy Height: 6 feet 1 inch
Weight: 84 kg
Burna Boy's Net Worth: $25 million
Famous For: His award-winning singing career
Instagram: burnaboygram
Burna Boy is 31 Years Old
Damini Ebunoluwa Ogulu was born in Port Harcourt, Rivers State, on the 2nd of July 1991. He was born into a family with musical inclinations and this influenced his choices a lot. Burna Boy is one of the few Nigerian musicians whose background can be traced to a rich background as he seemed to have it all growing up.
Many have wondered the true origin of the singer and we can confirm that he is from Rivers State and not a Yoruba boy as a lot of people have misconstrued. However, his grandfather Benson Idonije use to manage Fela Kuti when the music legend was alive.
He is Well-educated
Burna Boy is not in the league of musicians who drop out of school to pursue their career or never saw the four walls of a classroom. He attended school up to the tertiary level, most of which he achieved abroad.
As a child, he attended Corona Secondary School in Agbara, but this was only for a short while as he relocated to London to complete his studies. The artist has a degree in Media Technology from the University of Sussex and another one in Communications and Culture from Oxford Brookes University. This doesn't mean he left music entirely to acquire his degrees. Instead, he found a way to make both parts of his life sync. In fact, he went to school to further hone his skills.
Burna Boy's Music Career Started When He Was Still a Child
As a kid, Burna Boy already started to show an affinity for music, He would create beats on the digital audio workstation, FruityLoops. He was also part of a small group of other children who would perform covers of their favorite hip-hop songs. The degrees he got from the universities he attended were his means of getting technical knowledge to prepare him for the music industry.
His First Album was Released at the Age of 22 and Shot Him To Fame
In 2012, Burna Boy released his first major single, Like to Party and it was the lead single off his debut album, L.I.F.E, on the first day it was released, more than 40,000 copies were sold. The other singles on this album, Tonight, Always Love You. Run Your Race and Yawa Dey were all able to match in quality with the first single he had released.
For a musician at such a young age, Burna Boy was able to achieve a feat that was almost impossible to do. The album was such an impressive body of work and it featured the talents of equally great musicians in the Nigerian music industry such as M.I, Timaya, 2face Idibia, and Reminisce. This was only the starting point for him and Burna Boy has been able to successfully build his career from this first album.
It has been raining awards and recognition for the artist since he made it to the limelight. Burna Boy brought home the Best International Act at the 2019 BET Awards while his fourth studio album African Giant which he dropped in July 2019 won Album of the Year at the 2019 All Africa Music Awards. The same album was nominated for Best World Music Album at the 62nd Annual Grammy Awards while the next album Twice as Tall joined other nominees in the same category the next year, 2020. Meanwhile, he won the African Artiste of the year at the 2020 VGMA's.
What Role Did Burna Boy's Parents Play In His Rise To Fame?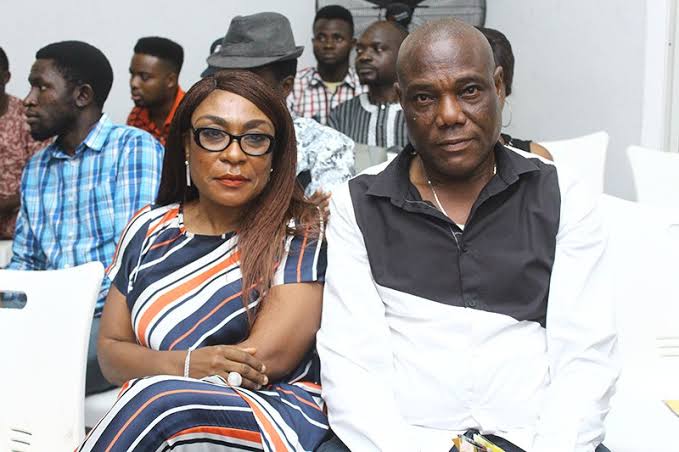 His parents, Samuel and Bose Ogulu had high ranking jobs. His father Samuel was the manager of a welding company. Unlike some other members of the Ogulu family, Samuel has lived a largely private life. There is not a lot of information available on him. However, it is clear that he was in complete support of his son's foray into music and his decision to have a career as an entertainer.
His Mother is his Biggest Supporter and Manages his Career
Bose Ogulu, Mama Burna, as she is popularly called, has been one of the biggest supporters of Burna Boy's career. Before she started to work as his manager, Bose was a translator for the Federation of West African Chambers of Commerce. She also worked as a music and language teacher. As her son started to build a professional career in music, she took on the role of being his manager. This went on until 2014 when she stopped managing him.
Then in 2017, she resumed her duties as a manager. Ogulu already had some experience in the music industry that preceded her becoming her son's manager. She is the daughter of Benson Idonije, a music critic who was also the manager of the late Fela Kuti. A man who is one of Burna Boy's inspirations. Bose Ogulu is also the CEO of Spaceship Collective, the parent company of Spaceship Records and Spaceship publishing, music and publishing outfits.
Meet Burna Boy's Siblings
Burna Boy is from a family of five with two sisters. Just like his mother and grandfather, his sisters are also involved in the music industry but in different categories.
Nissi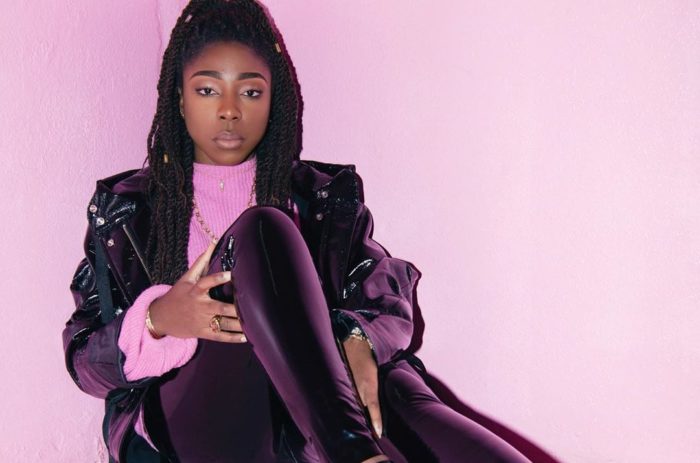 Burna Boy is the first child of his parents, his siblings are Ronami and Nissi. Of the two of them, the only person who works in the music industry as a musician is Nissi. Just like her brother, her mother is also her manager but unlike her brother, she performs with her own name.
Nissi is not afraid to push boundaries in a male-dominated industry and she shows great prospects in her strides.
Ronami
Though she is the least famous among the siblings, Ronami is still an active player in the music industry but not as a singer. Although not a musician, she also works in entertainment as a stylist who manages her brother's wardrobe for all his public appearances, including tours and other live performances.
Let's just say Burna Boy has his family's support in every aspect of his career and this has helped him grown in many ways.