The story of the Nigerian movie industry otherwise known as Nollywood would never be complete without paying homage to talented actor Zubby Michael. He is an actor and movie director cum producer of Igbo extraction, born in Anambra State but spent his formative years in Adamawa State, Yola to be precise. It was there that the actor achieved his early academic qualifications but had to return to Anambra State for his university education.
Zubby is the second child of six children born to Mr. and Mrs. Egwu. He seemed to be the only one in the family with an interest in the performing arts for a long time until he was able to convince his lookalike brother Chris Egwu to join Nollywood. His younger sister Cynthia Egwu works as a fashion designer and is happily married. His other siblings are Mary Slimsugar, Stanley Egwu, Sheiley Egwu.
Profile Summary Of Zubby Michael
• Full name: Azubuike Michael Egwu
• Date of birth; 1st of February 1985
• Age – 36
• Nationality: Nigerian
• Education: Nnamdi Azikiwe University
• Parents: Mr. and Mrs. Egwu
• Occupation: Actor
Zubby Michael Hails From Anambra State Nigeria
Zubby Michael has his roots in Ozubulu, Ekusigo LGA of Anambra State in the South-Eastern part of Nigeria. The Three Widows star was born on the 1st of February 1985 in his home town with the given name Azubuike Michael Egwu. Zubby is the second of six children born to Mr. and Mrs. Egwu and grew up alongside four siblings – three girls and two boys.
Though his place of birth is Anambra State, the blossoming actor spent a better part of his growing up years in the capital of Adamawa State, Yola. Consequently, his early educational background was laid in Adamawa State before he returned home to Anambra for higher academic qualifications. In his home state, Zubby enrolled in Nnamdi Azikiwe University, graduating with a BA in Mass Communications.
Here is What We Know About His Family Members
Zubby Michael is one Nollywood actor who rarely flaunts facts about his loved ones on the internet. Despite being very famous in the Nigerian acting scene, the Three Widows alum has somehow managed to shield both his parents and siblings from public scrutiny. His efforts at shrouding their identities notwithstanding, tidbits of information keep filtering out from time to time.
Zubby's Parents Are Mr. and Mrs. Eqwu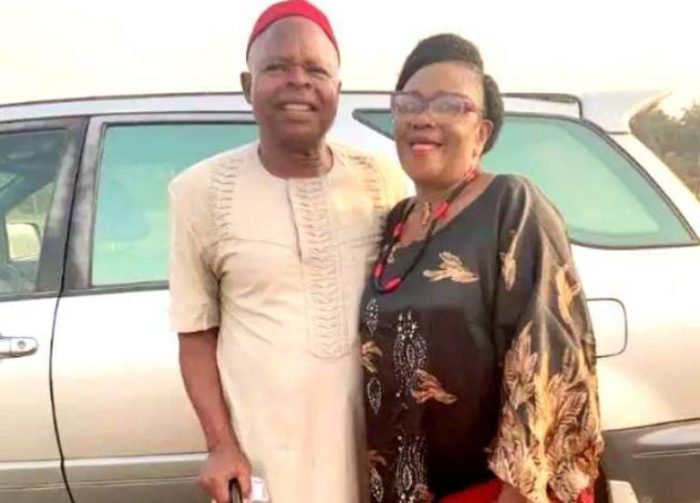 Zubby Michael's parents are simply known as Mr. and Mrs. Egwu. Perhaps, because they are involved in mundane occupations, nothing much is known about them. According to the actor, his dad is a businessman, though the type of business he is involved in has never been mentioned. His mum on the other hand lives a simple life as a school teacher.
The Nigerian actor once recounted memories of his childhood. According to the actor, he usually drove his father's car in the man's absence but was caught red-handed one fateful day when his dad came in without him knowing. The fear of being caught in the act made him ram into a stationary car in their compound and Zubby ended up receiving serious beating from his father. At one point, he passed out and had to be revived with water.
Zubby Michael Has Five Siblings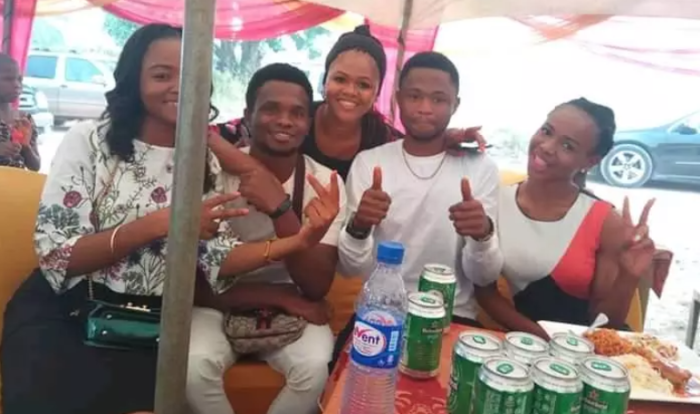 Far from being the only child of his parents, the Nigerian movie star spent his formative years with five siblings – three girls and two boys namely Chris Egwu, Sheiley Egwu, Stanley Egwu, Cynthia Eqwu, and Mary Slimsugar. Zubby is the second among the Egwu children, only younger than his big sis Mary Slimsugar. Zubby Michael obviously has a good relationship with his siblings as he has shared several photos of their special moments on social media.
Mary Slimsugar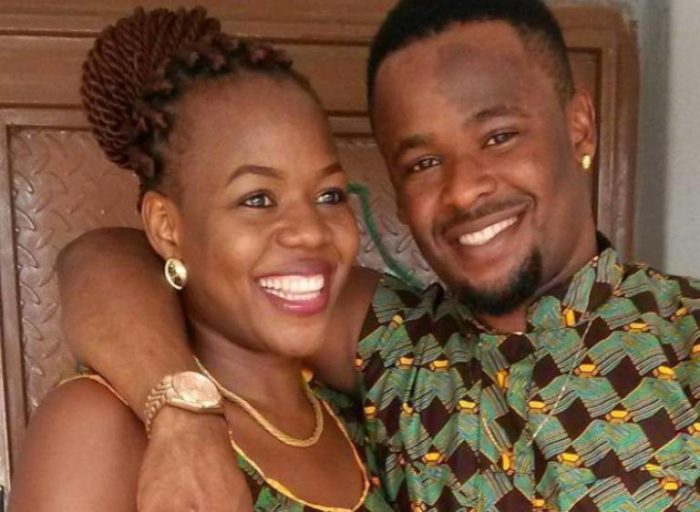 Mary Slimsugar is the oldest among the Egwu children, nothing much is known about her, but going by what we gathered from her Instagram page. Zubby's big sister is a married woman. She has a set of twin boys, Melvin and Kelvin whom she never gets tired of flaunting on social media.
Chris Egwu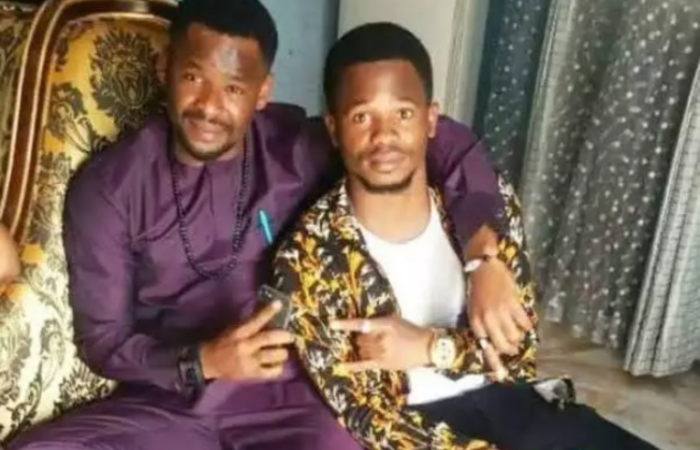 Out of all Zubby Michael's siblings, his younger brother Chris Egwu happens to be the most prominent. The truth about Chris is that he preferred to chart his own course as a footballer which has always been his first love. However, big brother Zubby had different plans of introducing the footballer into acting. He eventually convinced Chris to try out some acting roles, most of them coming from his own movie production portfolio.
Cynthia Eqwu
Zubby has two younger sisters and one of them is Cynthia Eqwu. Cynthia has nothing to do with the movie world as she has chosen a regular profession as a fashion designer. She lives a quiet life but the only known fact about her is that she is a happily married woman.
After her wedding, Big brother Zubby took to Instagram to congratulate his sister and her husband. In the Instagram photo, Cynthia was sited wearing a shimmering white gown while her husband was decked out in a blue suit and white shirt.
Stanley Egwu
Among the lesser-known siblings of the Nollywood actor is Stanley Egwu. We only know that Stanley is Zubby's younger brother and that is about all that is known about him.
Sheiley Egwu
Just like Stanley Egwu, Sheiley Egwu is equally not known. However, we have seen a good number of her photos on social media shared by Zubby or her other siblings.
Is Zubby Michael a Twin?
No one ever suspected that Zubby Michael may be a twin until Chris Eqwu surfaced in Nollywood. Then, speculations started running rife that the Three Widow's actor is a twin. However, the truth about it is that Zubby does not have a twin; Chris is just his younger brother who happens to look exactly like him. The two look so much alike that they can convincingly act twin roles in movies. Zubby's other brother Stanley Egwu has a completely different look.
Is Zubby Michael Ebele Okaro's Son?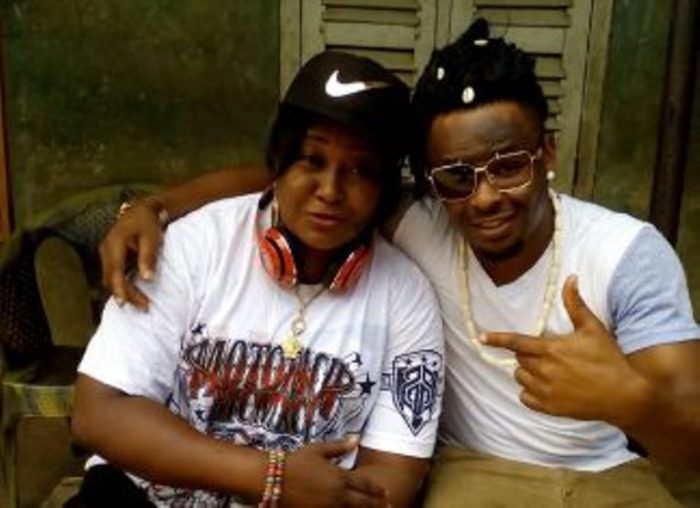 The speculations about Zubby Michael being the son of actress Ebele Okaro started making the rounds after the Nollywood star shared their picture on Instagram with a caption saying that Zubby is the kind of son that puts one into trouble. Besides, the fact that the duo has appeared in many movies together seems to lend credence to their mother and son tale. However, Zubby has shared several photos of his mother on social media and it is clear to anybody who cares to look that they are two different persons. Zubby's mum is simply known as Mrs. Egwu while Ebele's last name is Onyiuke. They are obviously good colleagues in the movie industry.