Sdumo Mtshali (Born 3 March 1983, Age: 40 years old) is a South African actor who won the SABC1 reality competition Class Act, in 2010.
Mtshali is not just an actor but he is also a producer popularly known for his numerous roles in TV series and movies. The 40-year-old South African actor was born in Durban, South Africa, and has been active in the industry since 2010. He started his acting career when he was 11 years old but took it as a profession at the age of 27. Sdumo emerged the winner of the SABC1 reality competition Class Act in 2010 which ushered him into fame and his first lead role in the drama series Intersexions.
The actor has not stopped putting smiles on the faces of his fans as he has continued to feature in more movies. He is well known by TV fans for his roles in iNumber Number, Isibaya, and Rhythm City.
Profile Summary Sdumo Mtshali
Full Name: Sdumo Tsepo Mtshali
Stage Name: Chili Ngcobo
Sdumo Mtshali's Age: 40
Date of Birth: 3rd March 1983
Place of Birth: King Edwards Hospital, Durban, South Africa
Ethnicity: Zulu
Nationality: South African
Marital Status: Single
Occupation: Actor and Producer
Language: English and Zulu
Institution Attended: Durban University Of Technology, New York Film Academy
Siblings: Thokoh Mtshali (sister) and Lelo Mtshali (brother)
Famous For: Acting credits
Sdumo Mtshali Was Born and Raised in Durban
Sdumo Mtshali was born in Durban on the 3rd of March in 1983. Though the actor now lives in Johannesburg, he grew under the custody of his parents whose names are not known, but his father was a school teacher who was later promoted to principal and his mother was a nurse. The actor spent his early years with his twin sister and younger brother. His passion for acting was nurtured from childhood, and during this time, he took part in theatre arts and drama shows.
Sdumo Mtshali schooled in his hometown, Durban. He attended Glenmore Primary School where he started showing his acting skills and was encouraged by his teacher Mrs. Byrd to keep it up. He moved on to Forest High School for his secondary education and graduated with a degree in Acting from Durban University of Technology, South Africa. After his graduation, he took up an odd job at the Marine World to keep himself busy while aspiring for the movie industry.
 He Started Acting At Age 11
Sdumo Mtshali started acting as a child, precisely at the age of 11 when he was cast in the play-act Robin Hood: Men in Tights. He also took part in school dramas in his budding years.
The actor officially took acting up as a career when he was 27 years old. After winning the  SABC1 reality competition Class Act audition in 2010, he was sent as a representative of Moonyen Lee and Associates to New York for eight weeks to improve his acting skills at New York Film Academy as part of his prize.
Upon his return, he was featured in the movie iNumber Number before he was cast in his first leading role in the TV drama series Intersexions. The actor has been cast in so many other movies so far.
Sdumo Mtshali's Movie Credits
His experience in theater acts gave him a platform to grow his career further and he made the most of it. Upon returning to South Africa from the New York Academy, he featured in the Donovan Marsh Film, iNumber Number which was still part of his reward. Afterward, he got his first leading role in Intersexions, an SBC1 drama series in October 2010.
The actor played the role of Maidi Kotwe on Rhythm City in 2011 and remained on the show for a year. On Rhythm City, he was the husband of Nozipho Kotwe and a medical student who allowed the web of love to hold him up with Tshidi.
He acted as Spikiri in the future film Inside Story, which was directed by Rolie Nikiwe in 2012. Sdumo was later seen in Tempy Pushas where he acted as Kuti Daniels in 2013. He also played the role of Samson's youngest son Sibusiso "S'bu" Ndlovu in the Manzi Magic television series Isibaya from 2016 to 2018. One of his latest projects is The Estate which he broadcasts on his Instagram a lot.
Highlights of His Movies and TV Shows
Code Green- Season 1 as himself
Is'thunzi – Season (1&2) as S'dumo Mtshali
Saints and Sinners – Season (1-3) as Ndumiso Khumalo
SAFTAs – Season 10 as himself
2010: Intersexions – Season 1 as DJ Mo Freek
2010: Class Act – Season 1 as Winner
2010: Ghetto Dangerous
2011: Inside Story as Spikiri
2012: Wild at Heart as Kabir
2013: Rhythm City – Season 1 as Maidi Kotwe
2013: Avenge as Chili Ngcobo
2013: Tempy Pushas – Season (1&2) as Kuti Daniels
2016-2018: Isibaya – Season (1-8) as Sibusiso Ndlovu
2017: iNumber Number – Season 1 as Chili
2018: iDrive as Smanga aka Smash.
2019: Back of The Moon
2019: Shadow and Man down as Camo
2021:Dead Places – Season 1 as Jagger
2021: The Estate – Season 1 as Muzi Phakathwayo
Awards And Nominations
Nominations and awards are some of the ways to know that someone is recognized and doing great in their craft. Sdumo Mtshali has been nominated severally and honored with awards for his outstanding performances in the industry. He is no doubt a good actor as seen in his role in the movie Is'Thunzi which landed him the SAFTA Golden Horn in the category of Best Supporting Actor in 2019.
A Comprehensive List of His Awards and Nominations:
SAFTA Golden Horn Best Actor Nominee – TV soap Isibaya (2014)
Nominee for SAFTA Golden Horn Best Actor – Future Film iNumber Number (2013)
Nominee for SAFTAS Golden Horn Best Actor – TV Drama Saints and Sinners (2016)
Nominee for SAFTA Golden Horn Best Actor  – TV Drama Is'Thunzi (2016)
Winner of the Simon Sabela Film and Television Awards – Best Actor Isibaya (2014)
Nominee for the SAFTA Golden Horn Best Actor – TV soap Isibaya (2014)
In 2019, he won the award for SAFTA Golden Horn Best Supporting Actor for his role in the TV Drama Is'Thunzi
Sdumo Mtshali is a Twin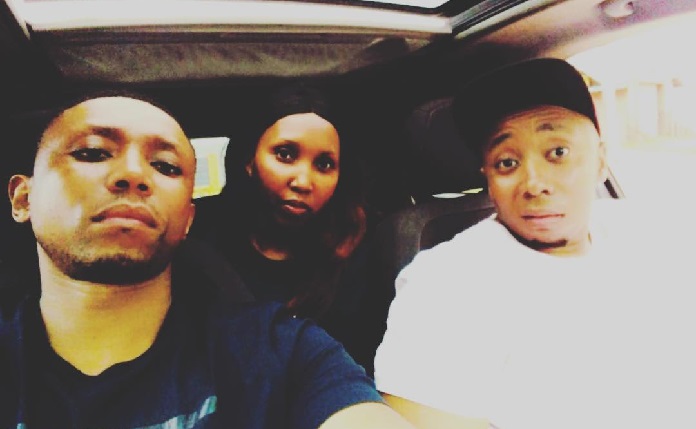 Sdumo Mtshali did not come into the world alone because he was born a twin. He has two siblings, Lelo Mtshali, his brother, and Thokoh Mtshali, his twin sister. The actor was named Sdumo after his grandfather. The name which means "unexpected" was given to him because his parents were not expecting his birth.
Having great value for education, his parents made sure that Sdumo and his siblings were educated. Even though they were raised in the home of a school principal and a nurse, they still enjoyed the privilege of being encouraged in whatever career path they chose. While Sdumo decided to take up acting as a career, his twin sister chose to follow their father's career path. She became a school teacher, while Lelo Mtshali, Sdumo's younger brother is an entrepreneur. As a public figure, Sdumo prefers to keep details about his family under the radar. As such, not much is known about his parents and siblings aside from the foregoing.
How His Father Inspired Him To Act
Sdumo Mtshali's father has been his inspiration from the beginning. During his budding years, his father would get movies on VHS cassettes to watch with his family and other children within the vicinity, and with time, he picked an interest in acting.
He was determined to go into the movie industry to tell the African stories himself when his father showed dissatisfaction in Americans telling the African story while they watched Denzel Washinton play an African role. What started as a fun time with his family led Sdumo to build a robust career in the performing arts.
Claims About Sdumo Mtshali's Love Life
Sdumo Mtshali is not married but there are claims that he is dating Nomzamo Mbatha which is clearly one of those celebrity rumors. Apparently, the chemistry they both have on-screen started the claims. They were both featured on the Mzansi Magic drama series Isibaya, where they acted as each other's love interests. Mbatha has also featured in so many movies with Sdumo Mtshali, which made fans say they are a perfect match, leading to speculations that they are an item.
Nevertheless, there is no concrete evidence that proves that Sdumo is dating Nomzamo or any other woman for that matter. He has succeeded in keeping details about his love life hidden from the media. For now, it's safe to say the actor is single.