Any name that goes with "Mugabe" is a household name at least in Zimbabwe and most of the Southern African countries. Grace is one of those. Grace Mugabe is the former First Lady of Zimbabwe.
The 53-year-old woman politician was a wife to former President Robert Mugabe and former member of the Zimbabwe African National Union-Patriotic Front (Zanu-PF) political party. She was the Secretary of the Zanu-PF Women's League after her nomination and subsequent election in 2014.
 Grace Mugabe Biography, Parents
Grace was born on July 23, 1965, in Benoni, Johannesburg, South Africa. Before her marriages, she was named as Grace Ntombizodwa Marufu. Born to migrant parents as the fourth of five children in the family, Grace moved with her mother Idah Marufu, to Chivhu, a small town in Mashonaland East province of Zimbabwe, then called Rhodesia.
Background information confirms that Grace was not born with a silver spoon in her mouth. She had a history of hawking at a younger age.
You know what they say about Africans and child naming. It is believed that your name sharpens your destiny. Perhaps Grace went with the motto, hence grace took her from her rural environment to her Graceland paradise.
Grace Mugabe did a secretarial course which helped her secure a job at the President's Office in 1980. Who knew that was the beginning of her major personality transformation.
Grace's transformation is one of the stunning facts about her. For one, records have shown that Grace – who used to be of a humble background – has now become famous for her lavish lifestyle.
She has featured in a controversial report in which she physically assaulted a journalist with her bodyguard. The nickname 'Gucci Grace' was given to her after she came under fire for her expensive taste. While she was still the first lady, she spent $120,000 on just one shopping trip to Paris and was rumoured to have withdrawn approximately $8 million from Zimbabwe's Central Bank for personal use in 2004.
Who gets a PhD degree in just 3 months? Grace Mugabe. Academicians have slammed her for this.
 Divorce, Children
Grace was once married to Stanley Goreraza, a Zimbabwean air force pilot. Together both had a son, Russell Goreraza, born 1984, and lived a quiet and contented life…until Mugabe came into the picture.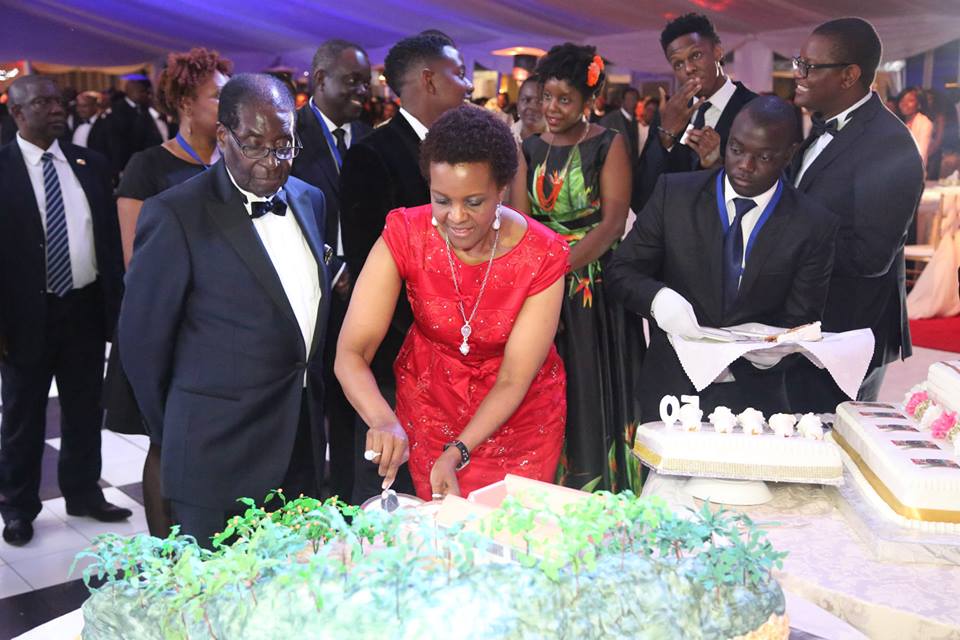 Perhaps it is not just a stereotype that dictators have a history of coveting people's wives, often from the lower classes. Mugabe and Grace reportedly had an affair while both were married to their spouses. She then became pregnant and had two children, Bona born in 1988 and named after Mugabe's mother, and Robert Peter, Jr.
She married Robert Mugabe in 1996. The Marriage was formalized in Mugabe's rural home of Zvimba at Kutama College. And just like the famous David's story in the Bible, Stanley Goreraza was officially posted away in China and now currently works as a military attaché in India.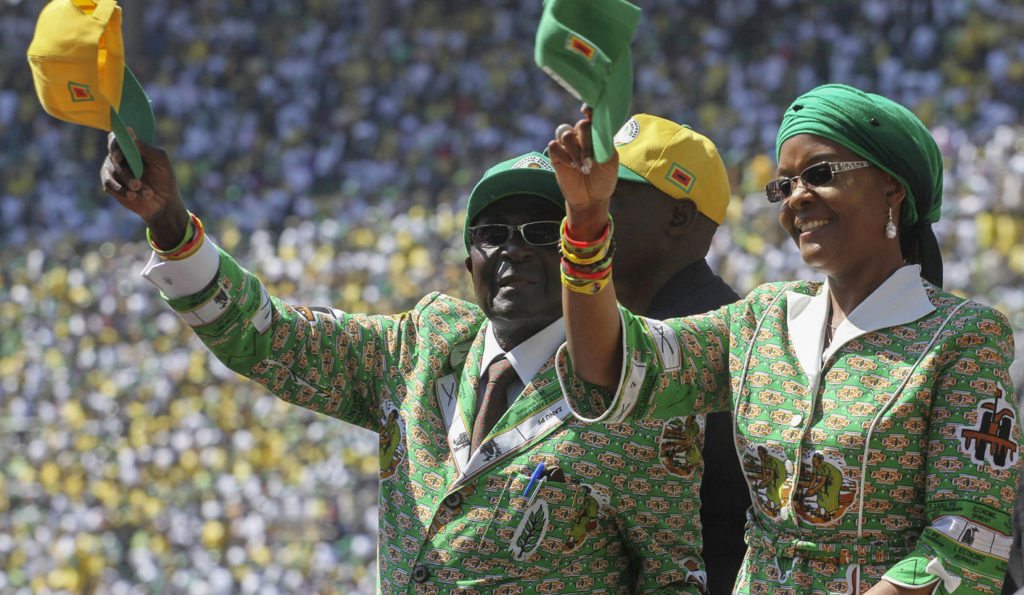 After the death of Mugabe's first wife, Grace legally became a Mugabe. Back then she was almost certain she would not have any business with politics.  But as time went on, the case became completely different.
Prior to her husband's forceful removal as the President of Zimbabwe after ruling for over 3 decades, Grace Mugabe became a force to reckon with in Zimbabwean politics. She had even taken steps and called shots that the ruling party, the Zanu-PF itself finds interfering. Her political tussle with Joyce Mujuru, the Former Vice-President of Zimbabwe, will not be forgotten in Zimbabwe's political history. The former vice president Emmerson Mnangagwa was believed to have been fired by Mugabe himself so that she could be in line for president. Many actually speculated that she might succeed Mugabe, though Mugabe claimed it is unlikely even though her political presence and activities could not be mistaken for what it clearly pointed to until it was disrupted in 2017.
In the late months of 2017, Grace made a shocking divorce threat to her husband during his bid to negotiate with the armed forces. She angrily voiced concerns over her marriage after Mugabe is reported to have offered to trade his wife in order to retain power. Mugabe, however, came to terms with the Zimbabwe Defence Forces (ZDF) which were mediated by Roman Catholic Priest, Father Fidelis Mukonori, among other people.
Grace Mugabe owns a business called Gushungo Holdings. The former first family owns about 10 farms through Gushungo Holdings (Pvt) Ltd. Gushungo is Mugabe's clan name. The company owns 10601ha of fertile land in the country's northern regions.
Grace Mugabe on Exile: Where is She Now?
Following the power tussle between the then president Robert Mugabe and the military force, which led to his forceful removal from office through a bloodless military coup which brought to an end his 37-year iron grip on power, Grace Mugabe reportedly fled to Windhoek, the capital of Namibia with her children, for safety.
Although there is no clear report about Grace Mugabe's whereabouts, it is believed that she still lives in Zimbabwe with her husband Robert Mugabe. The Mugabe family was granted immunity for any crimes that they might have committed while in office. The family was also allowed to retain all its assets. Mugabe said that he wants to die in Zimbabwe and that he does not wish to go into exile.