Akothee is currently not married but she has been married thrice. Her three marriages produced five children, including three daughters named Prudence Apundo Otieno, Celine Dion Okello, and Vesha Vaishan Okello, and two sons, Alfons Markus Meyer Ojwang and Oyoo.
Esther Akoth is a popular musician and businesswoman from Kenya. Akothee, as she is popularly known started out her life on what many might consider the wrong footing. She ran away from home at age 14 to be with her boyfriend whom she later married. However, things did not turn out as easy as she had envisioned as she ended up leaving the marriage which was more than a decade old as of 2006.
In the years that followed, the Kenyan singer has been married twice but all the marriages suffered the same fate as the first. Nonetheless, Akothee's achievements as a singer have been quite impressive in spite of the ups and downs of her marital life.
Akothee Eloped As A Teenager To Marry Her First Husband
Despite coming from a very good and stable home, Akothee rebelled and ran away from home at age 14. She was in love and nothing could stop her. She married Jared Okello and had 3 children before she turned 16. Even though she lost her second child because she didn't have funds to treat her sick child.  More so, she has been open about the brutality she endured in her first marriage. She worked as a house help for her mother-in-law for 7 years while her husband pursued his education. After his education, they finally moved in together and began life as a family. Following their initial arrangement, Akothee then went back to school to finish her studies. It was in the year 2004 (at age 21) that she went back to high school. Even with her young family and having to care for three young children, she managed to finish with a C+.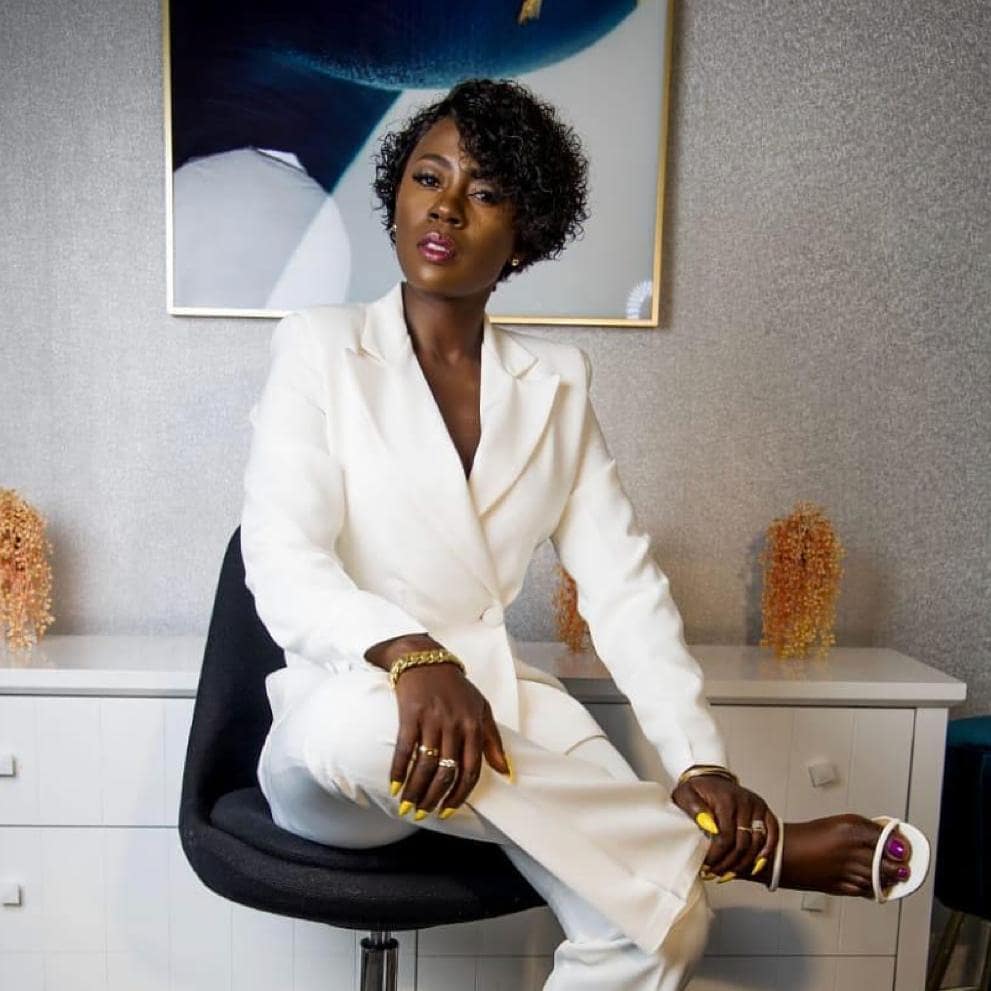 As time went on, things began to go bad in her marriage. In retrospect, Akothee has named several reasons why her first husband might have fallen out of love with her. According to her she had little or no experience whatsoever with sex and just showed up in bed. She was really too young to have any experience in the bedroom as Okello was the first man she had a romantic relationship with.
In October 2006, their ten years marriage finally ended in divorce which left Akothee penniless and heartbroken. She had to start up her life from the scratch but was determined to make a success out of her life. She moved on and managed to pick up and rearrange the broken pieces of her life. Akothee has tried never to portray Okello in a bad light especially to her children as it wasn't their fault that things didn't work out between them. She also believes that her children will never have another biological father. She has managed to remain cordial and maintained a friendship with him even though he has moved on and now has a new family. Okello is a master's degree holder and works as a senior accountant.
Her Second Relationship Was With A Foreign Diplomat
After splitting from her first husband, Akothee met a foreign diplomat in Shanzu, Mombasa – in 2008. She had actually moved to the town to join her brother's taxi business and eventually started her restaurant, The Stomp 196. It was at this restaurant she met the diplomat who was curious and intrigued by Akothee wondering why and how a beautiful woman was working so hard.
This meeting eventually changed the trajectory of the Kenyan songstress's life as they would go on to become very good friends, and then lovers. Although the details of when they got hitched are not available, it is known that he invited her to Zurich, Switzerland. Albeit, after she got pregnant for him, she soon discovered he wasn't interested in a relationship with her but wanted her baby. Things finally came to a head and he sent her parking while she was five-months pregnant.
Akothee returned to Kenya to have her baby – Ojwang – whom she raised alongside her daughters. In 2018, Akothee shared that she was dragged to court by Ojwang's father in a lengthy and messy custody battle. Luckily for her, she was able to convince the court to grant her full custody of her son.
Akothee's Third Partner Was Another Foreigner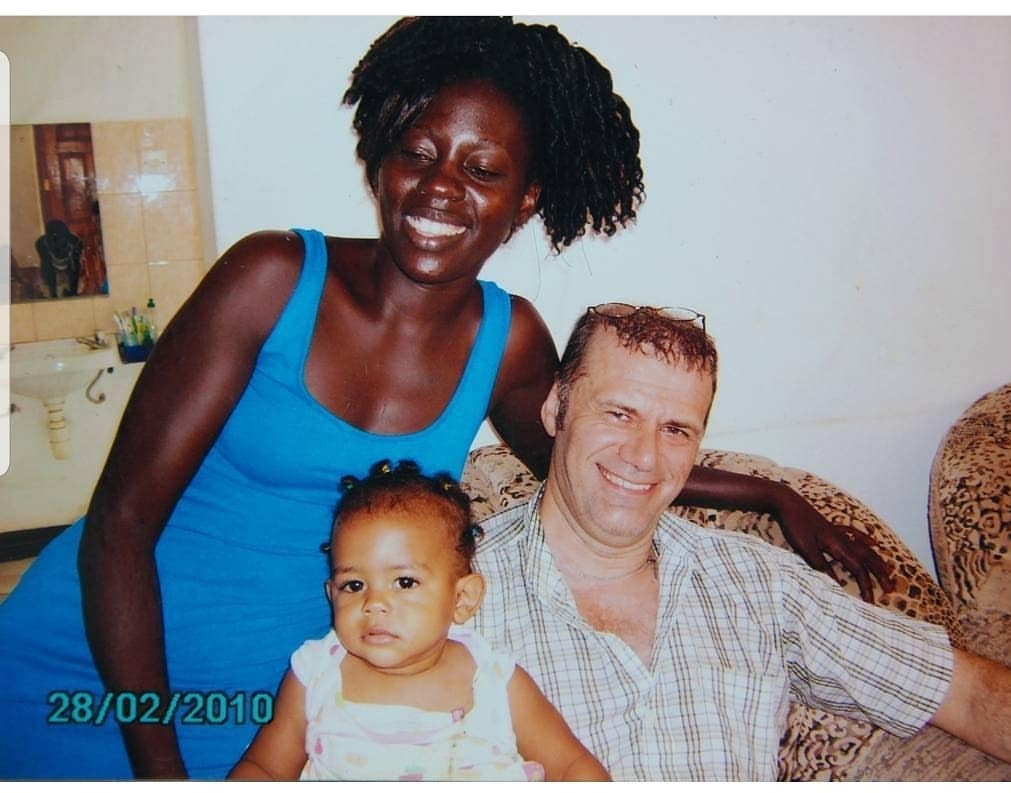 A look into Esther Akoth's love life will show that the young lady has been involved in several relationships over the years – and while some made news headlines others were kept under the radar. However, many of her fans can attest to the fact that Akothee never does anything halfway and she isn't shy to come under the spotlight; be it for her career or personal life. This explains why she quickly bounced back after the crash of her first marriage. According to her, when she was lactating and in a very tight place financially, 'Papa Oyoo', as she fondly calls him, took all her problems and made them his. He stood as a father for all her children and provided financially, emotionally, and psychologically for all of them.
Akothee eventually fell hopelessly in love with him and they tied the knot in a very private ceremony. Unfortunately, the marriage also crashed as their relationship became too toxic for both parties and their kids. However, even though Akothee is now separated from Papa Oyoo, she continues to love him and in one of her posts on social media, she praised him for loving and spoiling her, treating her children equally, taking her children to the best schools, and making her children step out in Europe like queens. According to her, he will never be an ex as he will remain on the list of her present, past, and future.
The couple shared a son – Oyoo – and they continue to co-parent their child. Moreover, Akothee recently shared that he bought her a house just opposite her son's school to make it easier for them to commute to school. She calls him the 'sweetest soul' and continues to miss their time together. All these public declarations of affection have kept fans and the public wondering why they broke up in the first instance.
She Shares A Tight Bond With Her Kids
Akothee is an epitome of a successful strong black woman. She has gone ahead to raise all her kids by herself in addition to building a strong business empire. In the midst of this, Akothee also enjoys a strong bond and close relationship with her children especially, the girls. They look more like sisters and interact that way. She isn't the conventional mother as she is known to drink alcohol with her girls. She has also been vocal about her regrets of having multiple failed relationships and different fathers for her children. She wished she was more patient and has urged her daughters not to follow in her footsteps when it comes to relationships because it hasn't been easy.
Here is a breakdown of her children's birth details and other facts.
Name: Vesha Vaishan Okello
Age: 23
Father: Jared Okello
Vesha Okello is Akothee's first child and daughter with her first husband, Jared Okello – whom she eloped at age 14. Vesha was born premature and she spent 4 months in the hospital after her birth but she was able to pull through her health challenges as a child. However, she grew up to see that things weren't working well in her parents' relationship. It was quite a daunting task for her to understand everything as a young child but she tried her bit to help them make things work. Vesha once locked her parents in a room refusing to open the door until they sorted out their differences.
Despite all her efforts, her parents' marriage ended in a divorce when she was in form 4. She was initially bitter towards her father about the way things turned out but with the help of her mother, she has since forgiven him and worked on having a relationship with him.
Vesha like her mother is a businesswoman. When she turned 21, Akothee made her the Director of Akothee Safaris which is one of her many businesses. The popular singer gifted her daughter 40% shares in the company and with Vesha being described constantly by her mother as a disciplined young woman, she is expected to do well with the appointment. More so, Akothee took to social media to make the announcement stating that the new job should help sort her daughter's bills like school fees and fueling the car she got her for her 18th birthday. Vesha is known to have completed her education at the prestigious Strathmore University.
Name: Celine Dion Okello
Nickname: Celly or Rue
Age: 22
Father: Jared Okello
Akothee's second daughter is a beauty to behold. She is a model and actress who has definitely grown into her own woman. At barely 20 years old, she had advanced in her modeling career as she was the face of Nivea 2017-2018 as well as emerging as the 1st runner up in the Miss Universe, Kenya within the same period. However, her success has also come with its many downsides as she has been attacked for her physique as she has been called 'too thin' but being a very vocal person, Rue has shared her views about body shaming. More so, many criticized her for winning the face of Nivea because of her mother's fame and wealth.
However, all these criticisms have not slowed Rue down in her career pursuits. She has risen beyond the criticisms and bullying to carve a niche for herself in the industry. She owns the brand, Rue Collection, and is an ambassador for different brands including Techno Kenya, and Carey beauty, amongst others. She is also well educated and like her sister Vesha, she attends Strathmore University.
Name: Prudence Apundo Otieno
Nickname: Fancy Makadia
Age: 20
Father: Jared Okello
Prudence is Akothee's third daughter and was born in the year 2000. Interestingly, she is her mother's look alike. More so beyond the looks, this lovely lady also inherited her mother's skills as she is a terrific singer, dancer as well as an entrepreneur. Fancy Makaida, as she is popularly known, has even gone ahead to dub herself the best dancer amongst her sisters.
With regards to her education, it is gathered that Prudence Otieno is presently at a university in France. More so, from her social media posts, it is evident that she continually misses her family especially her mum whenever she is not home. According to Fancy's post on social media, she made it known that "family is everything it's all about being there for each other and having fun together". More so, she considers her mother as her only 'mentor' and in one of her posts, she describes a mother's love in such a beautiful manner and ended it with '…I am homesick, I miss you, mama'.
Name: Alfons Markus Meyer Ojwang
Age: 11
Father: Foreign Diplomat
Akothee's first son and 4th child is Alfons Markus Meyer Ojwang. He is the product of her second marriage which was very turbulent. The battle for custody was also a very traumatic one, however, Akothee won and has been granted full custody of her son, Ojwang.
When he turned 11 on April 17th, 2020, Akothee took to social media to narrate what actually transpired between herself and his father. Even though the controversial singer mentioned that her Switzerland baby daddy actually abandoned them, he still urged Ojwang to continue to love him.
Name: Oyoo
Age: N/A
Father: Papa Oyoo
Oyoo is the last of Akothee's children and her second son. His father has been a blessing to Akothee and her older children even though they are no longer together. Papa Oyoo as she calls him still has a special place in Akothee's heart and she does not shy away from sharing that fact on her social media handles.
It is also obvious that Oyoo shares the love of his father with his half brother and the boys are adorable together. Papa Oyoo who is a very loving man lavishes both love and material things on both boys as well as Akothee's other kids. Recently, Oyoo and Ojwang spent some very quality time with him in France and they are still with him since Akothee cannot go and get them due to the latest closure of France following a second wave of COVID-19 in the country.