Al Pacino is one man whose exploits are legendary in Hollywood. The star of The Godfather films, the actor has also featured in other highly-acclaimed films such as Scarface (1983), Dick Tracy (1990), Scent of a Woman (1992), Heat (1995), The Insider (1999), Insomnia (2002), Angels in America (2003), and You Don't Know Jack (2010), among others. He has won numerous accolades and belongs to the exclusive club of actors to have won an Oscar, a Tony, as well as a primetime Emmy award.
Off the screen, Pacino is also renowned as one of Hollywood's most legendary lovers. Blessed with signature intensity, rugged magnetism, and irresistible allure, he has gone on to date several beauties in his lifetime. He has never been married though and is now one of Hollywood's longest-serving bachelors. The reason for this has been attributed to his dysfunctional childhood which saw his dad abandon his mom when he was quite young. The actor himself has also admitted that he is not keen on marriage because of the fact that it is a legal contract.
A Look Back at Al Pacino's Dating History
Jill Clayburgh (1967-1971)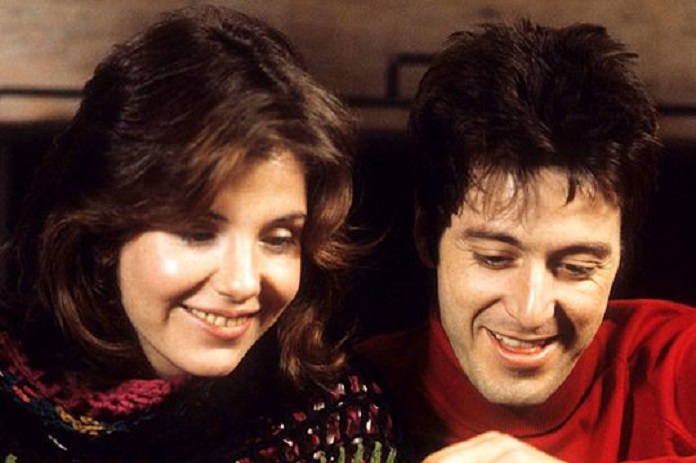 Al Pacino's enviable love life goes back to the late 60s when he began a relationship with actress Jill Clayburgh. As at that time, both of them were still struggling to make it in the industry and so had to content themselves with living in a low rent flat in New York. They helped each other with their careers and Jill even fielded the phone calls that eventually got her then-boyfriend his iconic part on The Godfather. The two would date for a total of five years and Pacino was quoted as saying that they were planning to get married and have kids. He however broke up with Jill a few days after that declaration thanks to the fact that he had fallen in love with another woman. Jill would go on to marry screenwriter David Rabe in 1979. The union produced two kids and they remained together until her demise in 2010.
Tuesday Weld (1972)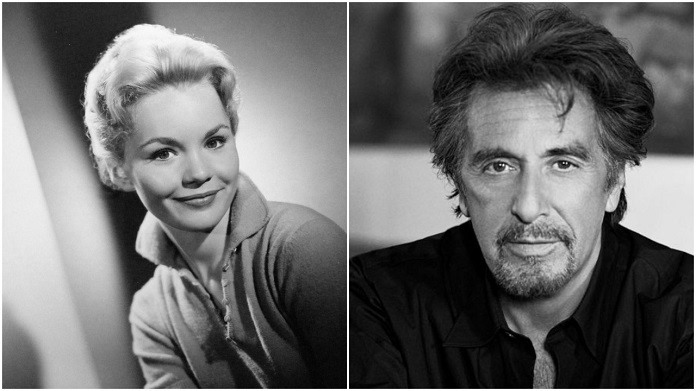 The person that Al Pacino was so in love with that he left Jill was actress Tuesday Weld. Weld was a promising actress at that time who had also built up a reputation as one of Hollywood's bad girls. She reportedly dated the likes of Elvis Presly whilst turning down roles such as the lead female star in Bonnie and Clyde. Weld and Pacino would date for some months before breaking up. Following the split, the actress would go on to marry and divorce thrice in the course of which she welcomed two kids.
Veruschka von Lehndorff (1970s)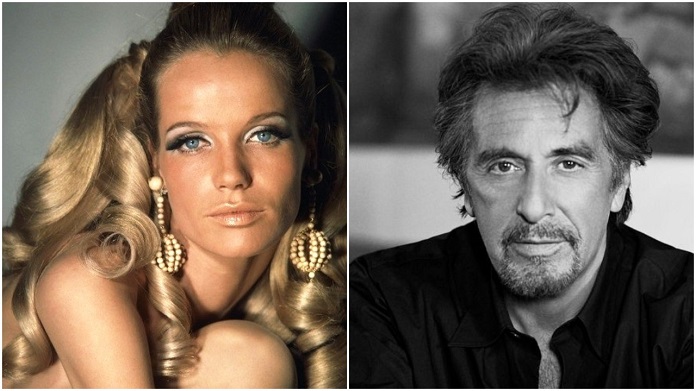 Al Pacino is said to have hooked up with German supermodel and actress, Veruschka von Lehndorff, in the mid-70s. As at that time, Veruschka von Lehndorff was one of the hottest names in Hollywood and was courted by several men. Al reportedly wanted a relationship with her but the model wasn't having it as she preferred brief and passionate affairs. She also disdained the male models and beautiful men on parade in the industry and rather favored men of character.
Carmen Cervera (mid-70s)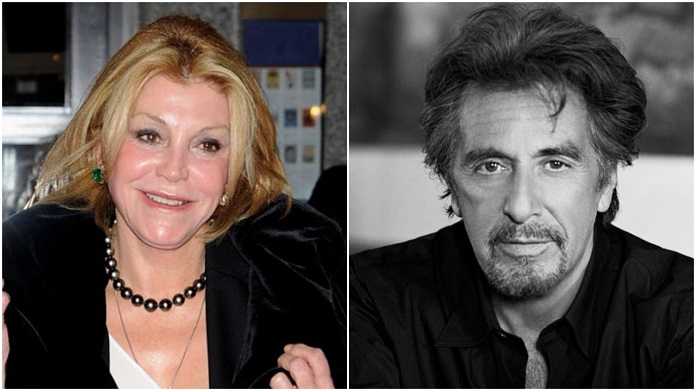 Carmen Cervera is a Spanish-born Swiss philanthropist and art collector. She initially found fame as a beauty queen in the early 60s and subsequently relocated to Hollywood where she partied with the likes of Dean Martin and Frank Sinatra. She scored several modeling and acting gigs and before eventually settling down. According to admissions made by the beauty queen herself, she and Al Pacino had a brief encounter. It did not go the long haul though.
Marthe Keller (1977-1979)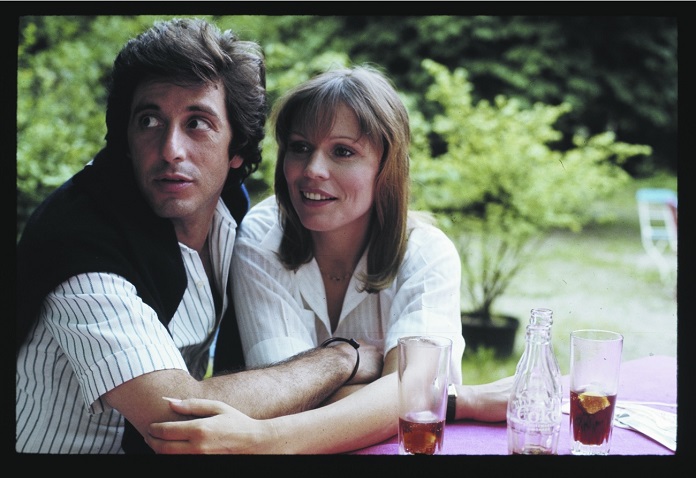 By 1977, Al Pacino was going steady with Swedish actress and opera director, Marthe Keller. He first met her on the set of the 1977 film, Bobby Deerfield. The film revolved around a famous American race driver who falls in love with an enigmatic but terminally ill Swiss lady, and they portrayed the two lead stars.
As these things are wont to happen, their love story transcended the screens and they soon began a passionate and widely-publicized relationship that lasted two years. During this period, they attended several public events together, including AFI 10th anniversary gala in Washington D.C. The couple later broke up without much fanfare in 1979. No reason was given but it may have been due to the demanding nature of their careers.
Kathleen Quinlan (1979-1981)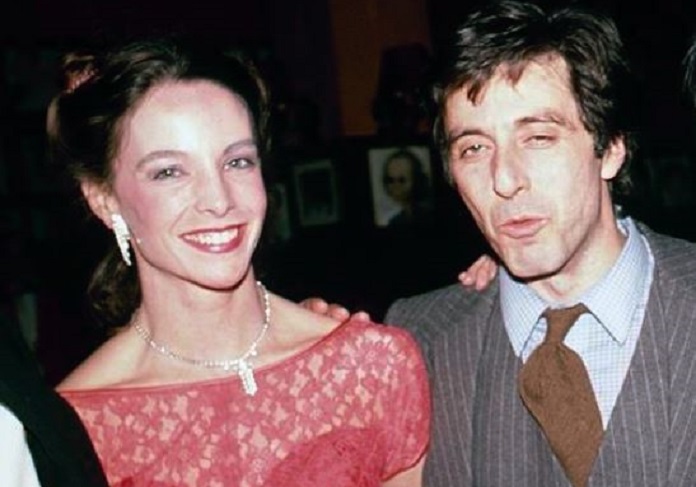 The next beauty that features on Al Pacino's dating history list is Kathleen Quinlan. She is a native of California and was born in 1954. Quinlan has featured in several movies and TV series, including I Never Promised You A Rose Garden, Apollo 13, American Graffiti, Sunday Lovers, The Doors, Sunset, The Waltons, Prison Break, and Marvel's Runaways.
The duo began their relationship in 1979 and their romance lasted for about two years before they called it quits. Kathleen would later go on to marry actor Bruce Abbott in 1994. They remain together to date and have a son named Tyler.
Jan Tarrant (1989)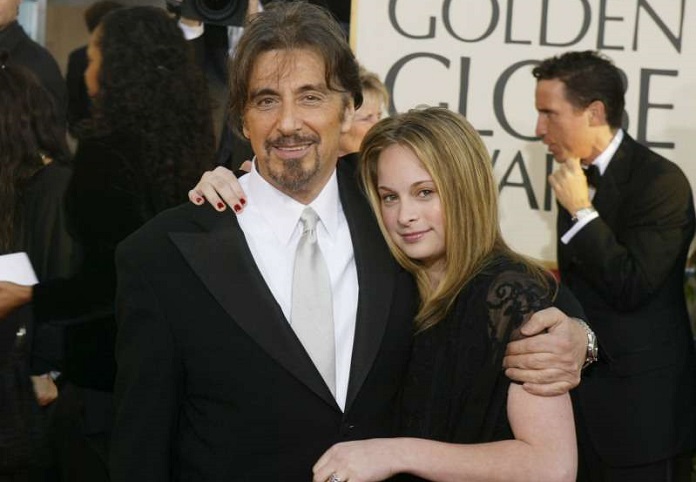 In late 1988, Al Pacino had a brief fling with a renowned acting coach named Jan Tarrant. Tarrant is a native of Louisiana and began working as an acting coach in 1976. She has coached the likes of Drew Barrymore and Angelina Jolie. It was in the course of coaching Pacino that they started their fling. The brief romance resulted in a pregnancy and the pair welcomed a daughter named Julie Marie in September 1989. Julie is all grown up and is now a writer as well as a budding filmmaker. Some of her projects include Nowhere To Go, Nadia Jaan, and Billy Bates.
Diane Keaton (1987-1990)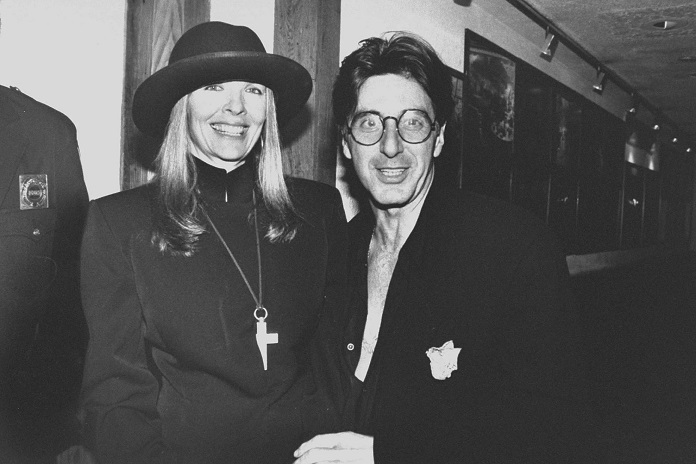 One former flame that Al Pacino still holds dear till this very day is Oscar-winning actress, Diane Keaton. He and Keaton first met when they were cast to portray husband and wife in The Godfather in 1972. In the course of filming, Keaton developed an unquenchable crush on her co-star. She, however, did not let it intervene with work and so hid it even after they had worked together once more on The Godfather II in 1974. The two would eventually commence a relationship in 1987 and it lasted for three years.
During this time, Diane was quite "mad" about Pacino and loved the fact that he was charming, hilarious, and a non-stop talker. The fact that he was like a lost orphan as well as physically gorgeous also endeared him to her. Pacino reciprocated these feelings but seemed more interested in theater and baseball. Keaton took this in stride but by 1990, she issued an ultimatum to the actor to marry her or show some form of commitment to that possibility. He refused to do so and this led to a strain in their relationship.
The duo subsequently resorted to couples therapy and during one of the sessions, Al Pacino stated point-blank that he had no intention of marrying Keaton and even wanted out of the relationship. This marked the end of the romance and the actress was quite heartbroken. She would later reveal that the breakup shattered her sexual confidence. Thankfully, the two were able to patch up things and have become friends again. When Keaton was given the AFI Lifetime Achievement Award in 2017, Pacino was chosen to read the tribute. During the speech, he recalled the useful pieces of advice she had given him and stated that he would love her forever.
Lyndall Hobbs (1990-1996)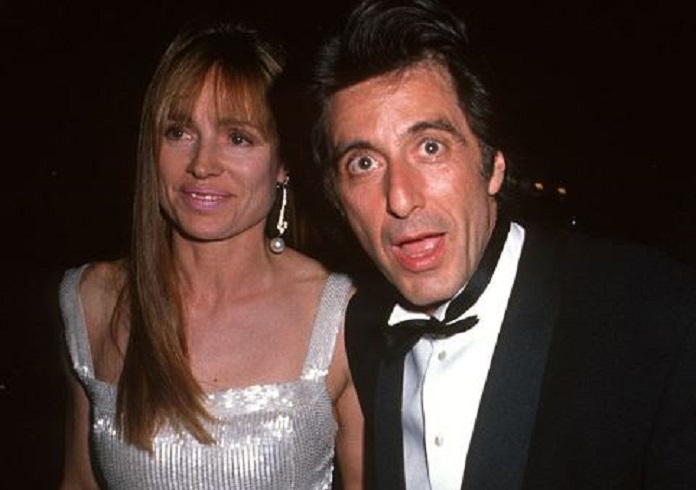 Upon breaking up with Keaton, Al Pacino found love again in the arms of an Australian journalist, film producer, and director, Lyndall Hobbs. Their intense love affair spanned seven years, a time during which they split their time between New York and Los Angeles. The duo threw epic parties and dined with the likes of Prince Charles, Jack Nicholson, and Mick Jagger. Hobbs found her man quite amusing and seductive but she was peeved by the fact that he was not as supportive of her career as she was of his. Despite this small resentment, the lady held her peace and their relationship flourished.
The couple weathered several storms, including rumors of an affair with a co-star named Penelope Miller, and even began trying for a baby. The natural attempts failed and so they resorted to IVF. When this failed too, Hobbs decided to go the adoption route and adopted a boy named Nick in 1995. Pacino was happy with the adoption but never really acknowledged himself as the boy's father. He and Hobbs would later break up after seven years together and the Aussie lady has admitted that it may be her obsession with motherhood that affected their romance. She doesn't regret adopting Nick though and has described it as the best decision she ever took.
Penelope Ann Miller (1993)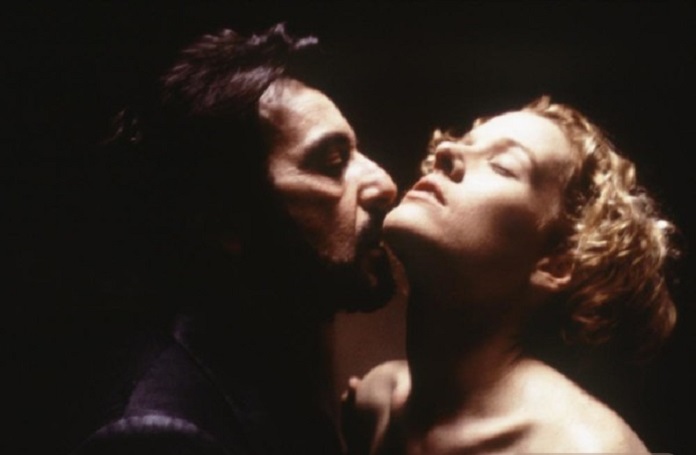 The lady that Al Pacino had an affair with while dating Lyndall Hobbs was actress Penelope Ann Miller. The two met while co-starring in the 1993 movie, Carlito's Way, and began a torrid romance. In Miller's own words, Pacino was a very passionate person who brought out the womanliness, sexuality, passion, and real fire that she always had in her. The romance lasted for a few months after filming and Miller perhaps thought that Pacino would come clean about their relationship. He refused to do so and she broke up with him because relationships shouldn't be such a struggle.
Beverly D'Angelo (1997-2003)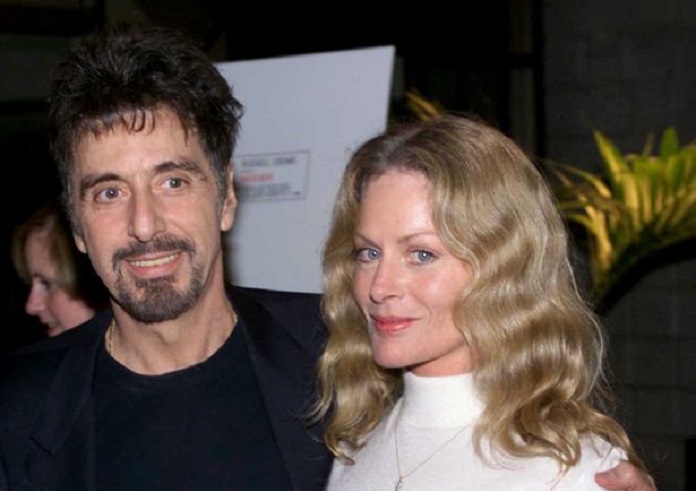 Al Pacino's second baby mama is actress Beverly D'Angelo. He first met Beverly on a long flight from L.A. to New York in 1997 and they started dating that same year. Four years down the line, they decided to try and have kids and started doing IVF in earnest. Luckily for them, the process was successful and so, they welcomed twins; Anton and Olivia in January 2001. Rather than bringing the couple closer, the birth of the children led to issues between them and they split in 2003.
What followed was a public custody battle as Pacino petitioned the courts to be given joint custody as well as liberal visitation rights. There was also squabbles over child support and the whole thing lasted for several months. Thankfully, the couple was able to reach a private settlement by May 2004. Details of this settlement were not revealed but it seemed both parties were satisfied with it. They were also able to become friends again and are now ideal parenting partners
Lucila Polak (2008-2019)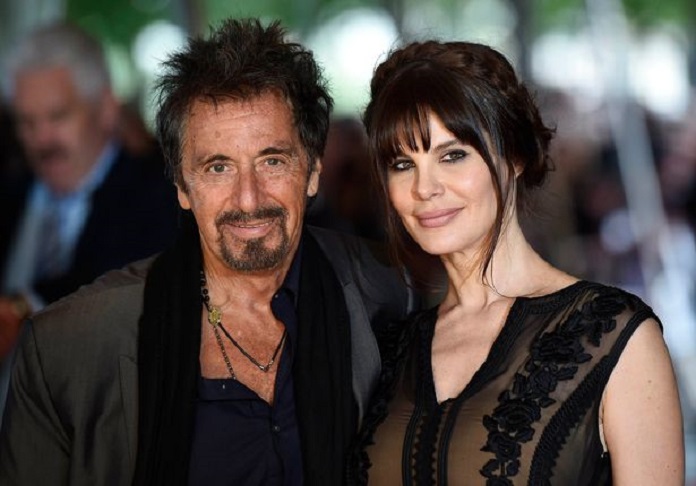 Another lady that the Godfather star went the long haul with is Argentine actress Lucila Polak. He and Polak first met and started dating in 2008. They remained together for about a decade during which Pacino admitted that he was open to the possibility of getting married to Lucila. The actress herself also stated that she had fantasized about having Pacino's children but admitted that the thoughts of nappies, sleepless nights, and loss of freedom was scary.
As fate would have it, these nascent dreams never came to be as the pair parted ways after a series of rows. Sources close to them indicated that they were still close but had to call off things due to their dedication to their craft which made sustaining a relationship tough.
Al Pacino's Last Known Relationship was with Meital Dohan
Al Pacino's last relationship on record is with Israeli actress and musician, Meital Dohan. Dohan started her career in her native Israel at the age of 12 and featured in several plays as well as the Israeli version of Ugly Betty. She later relocated to Hollywood and has since featured in productions such as Weed, The Sopranos, Woke Up Dead, and Monogamy. She is also a singer and her songs include "Yummy Boyz", "On Ya", and "Give Us Back Love" which have charted globally.
Meital and Pacino literally bumped into each other at a social event before a movie screening in early 2018. They started talking during which she thought that he was cool, amazing and very good looking. The instant connection between them was obvious and they threw themselves into the romance with reckless abandon. The two would spend exactly 24 months as a couple during which they frequented public events such as movie premieres, after-parties, and award ceremonies. They also did normal couple things such as cooking dinner, meeting friends, watching TV, and shuttling between each other's homes in Los Angeles.
Meital also got to know Pacino's kids during this period. The ace actor is quite close to his three children and they regularly came around during which his girlfriend established a good rapport with them. The couple was thus poised to go the long run but they surprisingly broke up in February 2020.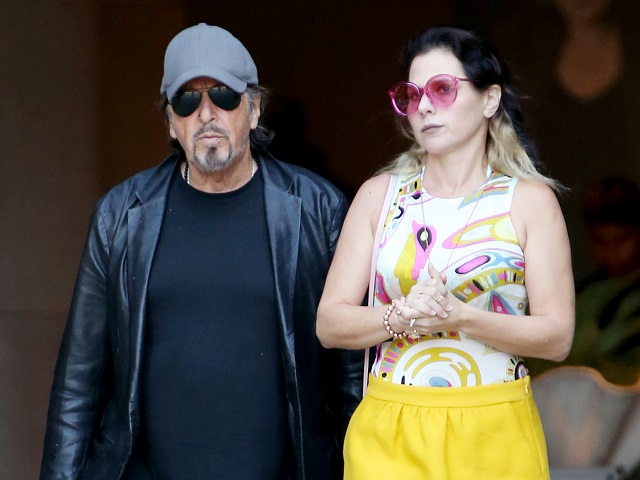 Meital Caused an Uproar After Revealing That She Dumped Al Pacino Because He Was Elderly and Stingy 
Meital revealed that she called off things because Al Pacino, who is 39 years older, is an elderly man. According to her, even though she tried to deny it, it was hard to be with a man so old, and as such, love wasn't enough. Another reason that the actress gave was the fact that the legendary actor was not a generous man and only got her flowers as gifts.
As can be expected, such bold statements about a man considered to be a legend led to a small uproar. Many people tagged Meital as a gold-digger who was after the actor's money and power. They also wondered what gave her the audacity or the moral ground to make such statements. Such blowback made Meital backtrack from her comments. She clarified that her reference to Pacino being old was in reference to what she could and could not hope for. According to her, his age as well as the fact that he already has three children means that he doesn't want kids anymore while she herself still dreams of building a family of her own. She, therefore, had to move on in a bid to still realize her dreams.
In relation to his generosity, Meital stated that she was trying to make a joke with the remark. She then went ahead to reveal that what they had was bigger than materialistic things such as flowers, diamonds, chocolates, or cars and that their love was generous, amazing, and beautiful. The actress-cum-musician also revealed that their breakup started as a small fight and later snowballed into something that they couldn't recover from. She described it as quite difficult but expressed hopes that she and Pacino can become friends again in the future. The man in question has wisely kept mute throughout the whole controversy and is maintaining a low profile. There is also no news of any new lady love in his life.