Chris Isaak is a distinguished American rock musician, songwriter, singer, talk show host, and occasional actor. Although he has been in the music industry since 1985, singing soulful love songs; many have wondered what his marital status really is after about thirty years in the music industry.
Chris Isaak has churned out many hit songs which in turn has earned him accolades and tangible wealth in the music industry. As such one would think he has a beautiful wife to return home to or amazing children whom he dotes on especially considering his age. Dig in, as we learn more about the Wicked Game crooner's love life.
Is Chris Isaak Married, Does He Have A Wife?
The answer to the above question is NO!! Chris Isaak is not married not now, not ever., and no, he is not gay! In case you were thinking, he had a child or two out of wedlock that too is a no. Isaak has no baby mama or child as of this writing.
That said, the 1956 born Christopher Joseph Isaak is largely a single man at the moment. Chris Isaak may have married his career but has a cute fur dog called Rodney that keeps his company.
His Romantic Relationships
Even though the songwriter has never been married, he is no eunuch as he had been in a number of on-again, off-again relationships with a handful of women. He had a long romantic relationship with a Chinese actress named Bai Ling but they went their separate ways in 2000. Shortly after Ling, Chris moved on with Minnie Driver whom he had a very short relationship with, in the year 2001. The cause of their separation is still unknown.
Next, Chris found love in the arms of another actress of Canadian origin named Caroline Rhea. They were said to have dated in 2002 but parted ways in 2003. Other women the award-winning musician has been linked to include Anka Radakovich, Margaret Cho, and Helena Christensen, the curvaceous beauty appeared in the video of his song Wicked Game in 2001.
Intriguingly, Chris Isaak's constant mention of his high school sweetheart – Carole Lowe made many believe that he might have married her at some point if she were to still be alive. Unfortunately, she died of cancer many years ago. In recent times, Isaak has not been linked to any woman.
See Also: Missy Elliott – Bio, Net Worth, Is She Gay, Who is The Boyfriend or Girlfriend?
How Chris Isaak Rose To Fame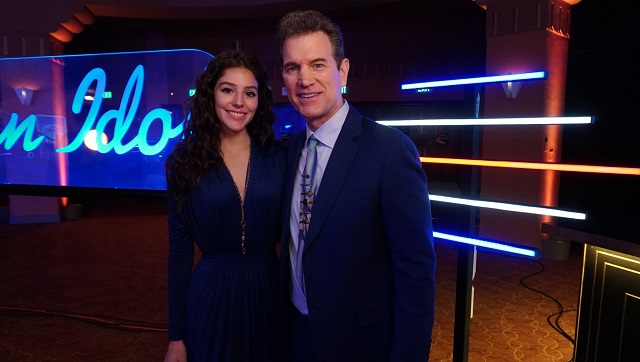 His interest in music began when he started practicing with his elder brother's guitar at an early age. Gradually, his passion for music grew like wildfire, as he continued making music and playing musical instruments while listening intently to other rock 'n' roll records of the likes of Hank Williams, Elvis Presley, and Roy Orbison who soon became his big influences in the music world.
The passionate young Isaak was not just sold out to making music but he equally had his education in 1974 at Amos Alonzo Stagg High School in North Stockton. During his days at high school, he was his class president for three years before he won the student body election in his senior year, graduated as a class valedictorian and head of the all-male cheer squad.
The MTV Music Video award winner started his college education from San Joaquin Delta Community College but later transferred to the University of the Pacific where he bagged a degree in English and Communications arts in 1981. During which he joined his college exchange program that allowed him to study in Japan
Chris Isaak after college assembled his first band known as Silvertone made up of James Cavin Wilsey that played the lead guitar; Rowland Salley was the bass guitarist, while Kenney Dale Johnson played the drums. They started out playing at clubs and bars and soon made a name for themselves. In 1985, with the help of Erik Jacobsen, Chris Isaak signed a contract with Warner Bros. Records and released his first studio album titled Silvertone. The album which was widely acclaimed did not do well commercially.
His self-titled second studio album released in 1987 became an instant hit, and it was also certified gold. So far, though Chris Isaak is not married, he has done well in his musical career with 12 studio albums to his credit with many awards. Some of the notable works are Wicked Game, Dancin, Baby Did a Bad Bad Thing, Forever Blues among others.
The songwriter has equally dabbled into acting appearing in a number of films and TV shows like The Silence of the Lambs (1991), Little Buddha (1994), Friends (1996), The Informers (2008), Loose Women (2012), X-Factor Australia (2015).