With a South African father, Dumisani Dlamini, and a Jewish- American mother, Elizabeth Sawyer, it's okay to say she is Jewish-American just like her mother. However, it is also safe to say that Doja Cat is of South African descent, from the Zulu ethnic community to be precise.
Amala Ratna Zandile Dlamini, popularly known by her stage name Doja Cat is a
singer, rapper, and songwriter. Born in Tarzana, California, on the 21st of October 1995, Doja became popular for creating music videos and songs that attract attention on social media platforms such as TikTok and YouTube.
Doja Cat Was Raised By A Single Mother
Doja spent most of her life traveling around America with her single mother. Following the divorce of her parents, Doja was raised by her mother along with her younger sister since their father left for South Africa almost immediately after the divorce. Being raised by a single parent all her life, Doja had an eventful childhood, she had to move to different towns quite a number of times and is said to have lived in an Ashram along with her family when she was about 11 years old.
In an interview on "The Quick Silva Show" Cat mentioned that she had never met her father. She also talked about her father being supportive of her career and that he sometimes drops nice comments on her Instagram handle and that she holds no grudges against him for leaving them and not being involved in their lives.
She Dropped Out Of School At Age 16 To Pursue A Dance/Music Career
At some point in her life, she lost interest in school and had to skip classes in order to participate in chatrooms and also concentrate on dancing. Her love for dance saw her through various styles of dance, ranging from Bharatanatyam (Indian classical dance), to break dancing and of course ballet, just to mention a few. At the end of the day, she could not keep up shuffling between school and dance so she had to drop out of high school at the age of 16. It's reported that Doja herself once described her life after dropping out of school as "messy".
Having dropped out of school and without a job, she spent most of her time on the internet, learning how to create music, as well as scouting for beats and instrumentals to help spice up her own kind of music. It wasn't exactly a smooth ride for her as she came across a lot of bumps along the road to stardom.
She Made It Into The Limelight In 2018
In barely 26 years of life, the young artiste has made giant strides in the entertainment industry. She began making and releasing music on SoundCloud as a teenager and came into the limelight in 2012. Sources also have it that during her teenage years one of the tracks she released, titled So High was featured on the popular music drama TV show Empire, and in more recent times, she has been featured in the 2020 Forbes under 30 list in North America, this success was largely due to her 2019 album titled Hot Pink.
Her music style consists of a variety of genres ranging from pop, R&B, rap, and hip hop. She says that her genre of music is largely influenced by her mother since she grew up hearing her mum play those types of music. She dropped her debut album tilted Amala in 2018, and the second one Hot Pink the following year. Hot Pink did not just reach the top 10 of the US Billboard 200 but the single "Say So" also topped the Billboard Hot 100 chart the same year following the release of its remix which featured Nicki Minaj. She also released her third album Her Planet in 2021 with a lead single from the album Kiss Me More taking the number 2 position on the Billboard 200 for weeks.
So far, her musical career has earned her three Grammy Awards nominations, six Billboard Music Awards, and two American Music Awards. She is also a recipient of the MTV Video Music Award for Push Best New Artist, as well as its European counterpart. Forbes named Doja Cat as "one of the top breakout stars of 2020" and listed her on their annual 30 under 30 record.
Meet Doja Cat's Family
Doja once mentioned in an interview that she believes she got her dance talent from her father. Considering the fact that both her parents are involved in the arts, with her mum being a painter and her dad an actor, we believe she got her talent from both parents, meaning creativity and talent run deep in her DNA.
Her Father Is The South African Actor and Film Producer, Dumisani Dlamini
Doja Cat is the daughter of South African Actor and film producer, Dumisani Dlamini, known for his role in the film Sarafina where he starred alongside Whoopi Goldberg. He has been active on-screen for over thirty years.
Dlamini met Doja's mother during a musical tour in the USA in 1986 after which he decided to stay back. As their friendship grew, they both decided to tie the knots in an intimate ceremony attended by just a few family and friends. There are no known records to show the date or even the venue of the wedding and since the couple seems to love their privacy. Their marriage was said to have lasted 15 years before they eventually got a divorce but due to their decision to stay off the media, even the reason for their divorce is still unknown as the general public is left with just speculations about what actually led to the divorce.
After the divorce, her parents never really remarried. Although Dumisani is said to have made at least two attempts at marriage but failed on those two occasions, with one reason being his unwillingness to pay a ridiculous amount as bride price for one Girlie Nhlengethwa.
He currently has a very successful career in the South African entertainment industry with a net worth placed at about $800,000. Dlamini also has an interest in community service and is reported to have adopted an orphanage in Kliptown.
Her Mom Elizabeth Sawyer Is A Painter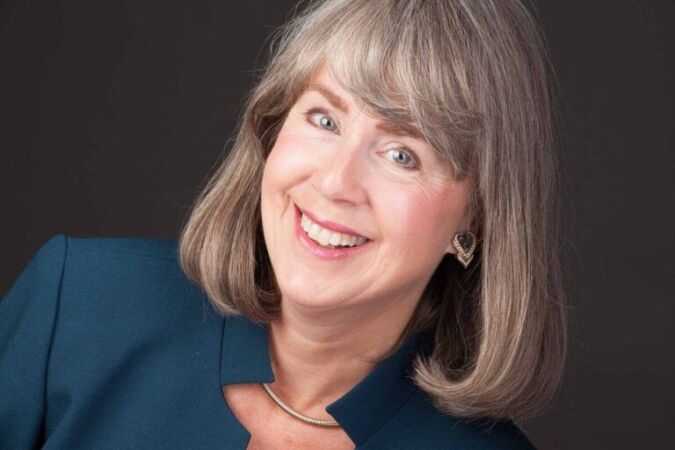 Doja Cat's mother is American painter Elizabeth Sawyer who made a few appearances on TV shows and in one or two movies. Besides being a professional painter who loves to experiment with colors and oil paint, she is currently working in the fashion industry as a technical menswear designer.
Doja once revealed in an interview that her grandmother, (Elizabeth's mum) was also a painter who opened a gallery and sold paintings. It is, therefore, safe to conclude that Elizabeth possibly got her creativity from her mother and she, in turn, passed the creative genes to her daughter. Doja also got some moves from her dad who she credits her dancing prowess.
Doja Cat Has One Sister and Several Half-siblings
Elizabeth and Dlamini had one other daughter after Doja but there are no records on who she is, what she looks likes, her career, or even her whereabouts and since her parents have always kept their private lives away from social media, this partly explains why we do not have records of who Doja Cat's sibling is.
Her mother is believed to have a son asides from Doja and her sister while her father is
reported to have 7 children, with two of them being Doja Cat and her sister and 5 others reported to come from two other women. We however only know the name of one other sibling who is known just as Kwazi and is said to be the oldest child of Dumisani.
Some sources have it that Dumisani had his first child as a teenager and had to run away from home because he could not face his parents with the news. He is also reported to have at least 3 grandchildren.
The Role Doja's Parents Played In Her Rise To Stardom
Although they are now divorced, Doja's parents played very important roles in her rise to fame. Considering the fact she grew up without the presence of her father, she once mentioned in an interview that she holds no grudge against him and that she knows he is proud of her, noting how he always drops nice comments about her on her Instagram handle. Doja's relationship with her father can best be described as estranged, and she has mentioned on many occasions how she has never met him. The father, on the other hand, has maintained that he has a good relationship with all his children but has been prevented from getting in touch with Doja all the times he tried to reach out to her.
Elizabeth raised Doja along with her siblings single-handedly and saw her through her
career. It was the decision of her mom to get her through dance classes and singing lessons (with the help of her aunty). Besides influencing her love for and even her choice of music, her mum also stirred up the creativity in her and Doja is always grateful to her mom for that as she constantly makes references to her mother.
It is also important to note that Doja had other relations that impacted her career positively, there was her aunt who was a singer and helped to teach her how to sing.
Fun Facts You Should Know About The Musical Star
She's A "Skilled Troll" Queen
Despite having relatively private parents who try to avoid unnecessary drama, Doja Cat has managed to trend on social media for some controversial issues. Doja has often been described as a "Skilled troll", coupled with the flair she has for mischief, laced with some rebellious sense of humor, she has been able to create her own unique identity which definitely is what endears her to the teaming fans she has managed to gather from all over the globe. She was once caught up in the drama of attending Kendall Jenner's Halloween party during the COVID-19 pandemic and making suggestive comments that trivialized the effects of the pandemic. This sparked a lot of backlash from other celebrities.
On some other occasions, she was involved in a situation where the usage of homophobic comments caused her to be dragged yet again on social media both by her fans and critics alike. In another related event, a viral video of her using the N-word in a chatroom went into circulation and left her with the responsibility of denying that any of such ever happened. Luckily, other members of the chatroom stood up for her and claimed that she could never engage in such racist behavior. In all these, she mostly seems to always make comments justifying her actions, and subsequently, we find her deleting her tweets and social media posts after issuing public apologies.
She Dated indie-pop Musician Jawny
Doja and American singer, songwriter, and producer Jawny became an item sometime in August 2019 and called it quits in February 2020. Speaking about the breakup on an Instagram live session. Doja said: "Everything's fine. I'm okay, I unfollowed my ex-boyfriend on Twitter, and everything is okay."
She is probably still single and not in a hurry to get into another relationship. In 2020, she was spotted hanging out on a yacht with a French guy, the singer was quick to set things straight before tongues began wagging. According to her, they were only working together on something. She tweeted "Me and French got a song coming out. F-ckin relax." She also told Crack Magazine that her ideal man must have "a really big nose".
The singer has also stated that she is interested in both male and female and open to date any gender.
She Owns A House In Beverly Hills
Doja Cat bought a house worth $2.2 million in Beverly Hills, California, in early 2021. The 3/4 bedrooms house came with two bathrooms across over 2,400 total square feet. The extra space in the house includes natural wood paneling, an en-suite bathroom with a grey slate bathtub and an open-air shower, and a generous walk-in closet. Outside, the property you will find a swimming pool and various beautiful seating areas.