Winnie Mashaba has been married to Mokgogo Makgopa since 2005 and they have remained married since then. Many years into their union rumors that she was involved with another celebrity, King Monada precisely, began to circulate but that turned out to be untrue. 
When she burst on to the gospel scene in 1998 and released her debut album at the tender age of 19, it was clear that Winnie Mashaba was special and destined for the very top. Many years down the line, she now has 19 albums and an honorary doctorate from the Trinity International Bible University for her work in music is exactly where she finds herself. In her personal life, however, things have not been as remarkable. Winnie Mashaba's life has been subject to scrutiny with regards to having children and her marriage to husband Mokgogo Makgopa. There have also been plenty of stories linking her with another artist. So what exactly is the truth and what is false when it comes to Winnie Mashaba's marriage?
Winnie Mashaba is Married to Mokgogo Makgopa
Winnie Mashaba personal life, especially when it comes to her marriage, has always been fiercely private. She is married to Makgogo Makgopa, and she has been since 2005. Not much is public except that he is mostly referred to as Peter Mashaba in the media.
It is unclear to anyone how they met, but we know they tied the knot in 2005. Winnie has expressed that he does not like her talking about them in the media and it is a decision the gospel singer upholds to date. They are so private that there is hardly a picture of him online, and most people have no idea what he looks like.
As a celebrity, one of the things you have to accept is that you will continuously be in the limelight. As a result, stories about your personal and professional life will always spring up. A lot of the time, these stories will have no element of truth in them. It is why a lot of celebrities are fiercely protective when it comes to their personal life and why Winnie Mashaba has kept any news or story that concerns her husband away from the public. It was even more helpful since her husband is not one that loves public attention.
Is Winnie Mashaba Still Married to Mokgogo Makgopa?
Winnie Mashaba and her husband, Mokgogo Makgopa, have been married since 2005 but have been together since 2003. There are not many stories about the couple out there. So when she revealed he had been protecting her emotions for 17 years in a birthday message, a lot of people put two and two together and deduced they had been an item since 2003.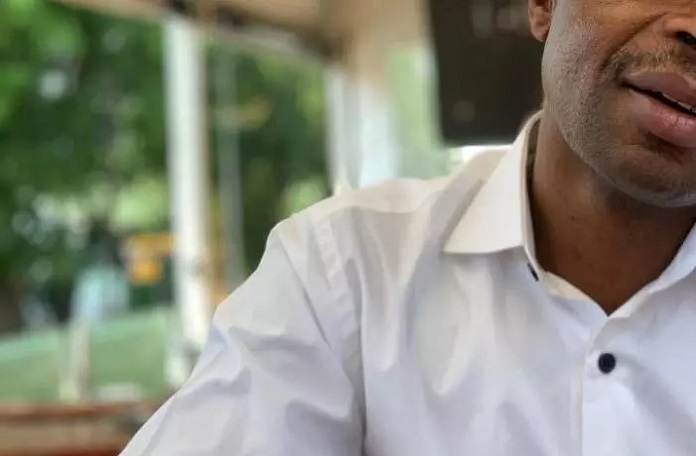 Contrary to rumors circulating about her involvement with another celeb or possible divorce, the union remains strong, and there have been no separations. Winnie Mashaba's marriage continues to wax strong and putting in 17 years towards making marriage work when you are a celebrity is worthy of commendation.
She has hailed her husband for deciding to be in the shadows so she could be the best version of herself as a singer, businesswoman, and presenter. It usually takes immense dedication, and it looks like it is working for them. The couple is yet to be involved in any public saga, fight, or even controversy.
There is one particular area that has been a source of constant pain for them, though, and that is in the area of childbirth. After 17 years together and 15 as a couple, the couple is yet to birth a child.
She and Mokgogo Have No Kids 
When most couples get married, they start having kids as a form of extension of their love for one another and a way to raise their own family. While it works out for some, it never quite pans out for others. For Winnie Mashaba and her husband of 15 years, Mokgogo Makgopa, they, unfortunately, belong to the latter group.
After so long together as a couple, Mashaba and her spouse remain childless. It has not been a lack of trying as the gospel powerhouse revealed she and her husband have tried multiple times.
She has had one of the darkest moments in her life as a result of attempting to get pregnant. Winnie Mashaba has twice been pregnant, losing the baby on both occasions. One miscarriage is sad enough, but two must have been heart-wrenching.
After the second miscarriage, she said she and her husband decided to leave everything to God in the hope that he will bless them with children the time is right. She even joked that maybe God had not given her a child because he knows she will abandon every other responsibility she has as a result.
It is not clear if Winnie Mashaba and her husband have given up trying to have kids or they are still hopeful. Still, it is undoubtedly clear that this is one thing that they will love to have over almost every other thing. She has struggled with comments from people about her lack of children but now laughs at them because she knows it will all happen in God's time.
She and Her Husband have been Taking Care of Her Younger Siblings Instead
While nothing can act as a substitute for your biological child, Winnie, and her husband have welcomed her younger siblings to their home in Polokwane. The two girls, Helen and Karabo, are staying with the couple whilst they attempt to complete their studies. According to Mashaba, only God knows if she will have children, and if it doesn't happen, she will continue to look after the ones in her stead.
What We Know About Winnie Mashaba's Rumored Engagement to 
King Monada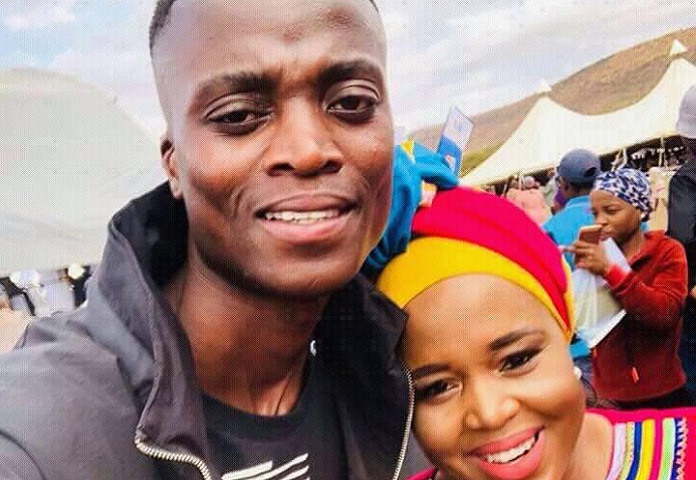 As earlier stated in this article, there was a rumor that Winnie Mashaba was involved with another celebrity. The celebrity in question was King Monada, and the rumor mill was agog with news that the two of them were a serious couple.
There were even claims that he had proposed to her in 2017 and they got engaged. However, further investigation shows the rumor is very far from the truth. Winnie Mashaba has always been happily married to her husband and never had cause to be involved with another man. Mashaba and Monada share a close friendship and have collaborated on a few tracks – that is all it has ever been with the two music stars. There was no point in time where Winnie Mashaba and King Monada were dating or even being engaged.
King Monada, himself, was a polygamist and had two wives before he was thirty. He was married to both Lerato and Cynthia Leon. He did, however, become a monogamist after he he sent Cynthia Leon packing from his house over allegations of rudeness to his mother. It looks like he was dealing with too much in his personal life to get into an affair with Winnie Mashaba, who is eleven years older, not to talk about making her his third wife.
King Monada presently lives with his first wife, Lerato. At some point, he splurged on a new mansion for his two wives as he spent R1.5 million to erect the structure. With Cynthia Leon now gone, it seems it is now just him and his first wife in the beautiful building.