J Cole is an American rapper and record producer famous for his unconventional style of rapping. Popularly known as the first rap artist to be signed to Jay-Z's Roc Nation label, J Cole has not only emerged from the sideline but has metamorphosed into a rap king with several critically acclaimed chart-topping hits.
Early Life and Career
The unusual rapper was born Jermaine Lamarr Cole on 28th January 1985 in Frankfurt Germany. He grew up in a suburb in Fayetteville, North Carolina. According to J.Cole the experience he had from his modest upbringing was sometimes scary, informative and helped influence his career path.
As a kid, Cole was fascinated by music and basketball. At age 12, he was introduced to rap by his cousin who often visited from Louisiana and freestyled with rapping. Inspired by rappers such as Nas, Canibus and Eminem, J Cole began writing rhymes and making beats on a drum machine his mother bought for him which helped him produce his own music. At the age of 17, he started posting the songs online under the moniker 'Therapist'.
After high school, Cole moved to New York City in search of greener pastures. He then attended St. John's University on an academic scholarship where he majored in Communications and Business. He graduated in 2007 magna cum laude.
Shortly after graduation, Cole released his debut mixtape in 2007 called The Come Up. That same year, he decided it was time to take his music to the next level and stood outside Jay-Z's office building for hours to give him his demo tape, but unfortunately,  Jay Z wasn't interested in Cole's music. However, two years later, after hearing his song Lights Please, Jay Z officially signed J Cole as the first artist to his new music label Roc Nation. Jay Z then featured his new signee on the track A Star Is Born in his 2009 album The Blueprint 3.
J Cole's first studio album Cole World: The Sideline Story was released on September 27, 2011, which debuted at No. 1 on Billboard Hot 200. His next project Born Sinner which featured appearances from TLC, Kendrick Lamar and Miguel was released in 2013. It topped charts and peaked at No. 2 on Billboard 200 shortly after its release. J Cole's third album was released the next year. The album which was named after his childhood hometown Fayetteville, in North Carolina (Cole often calls it 'The Ville') was also a success, debuting at No. 1 on the all-genre albums chart and was certified Platinum by the RIAA. More so, in 2015, it was nominated for the Best Rap Album Award at the Grammys. J Cole's next album 4 Your Eyez Only was released in 2016 and has been rated his biggest album ever. Not only did it debut at No. 1 on Billboard 200 charts, it also had the third largest weekly sales among other albums released in that year. The North Carolina MC's most recent album called KOD which further featured his rumination on addiction and other vices was released in 2018.
See Also: T.I Children, Wife, Parents, Height, Biography, Does He Have A Girlfriend?
Despite Cole's famous rebellion against certain aesthetic cues, his dynamic and large profile has grown to make him one of the best-selling rappers of his generation. Cole has so far achieved commercial success with his musical works and in recent years, he has taken an antisocial and solitary approach by voluntarily leaving the spotlight. After becoming a husband and father, the rapper has tried to live a more grounded lifestyle that is quite unusual for most hip-hop stars.
Who Are His Mom, Brother and Family Members?
The rapper was born to an African American father and a European American mother. Cole's mother, Kay is German and he was born in Frankfurt Germany, where his dad, a military officer in the US Army was stationed at the time. But at eight months old, Cole's mother moved him and his brother Zach to Fayetteville, North Carolina, after his father left the family.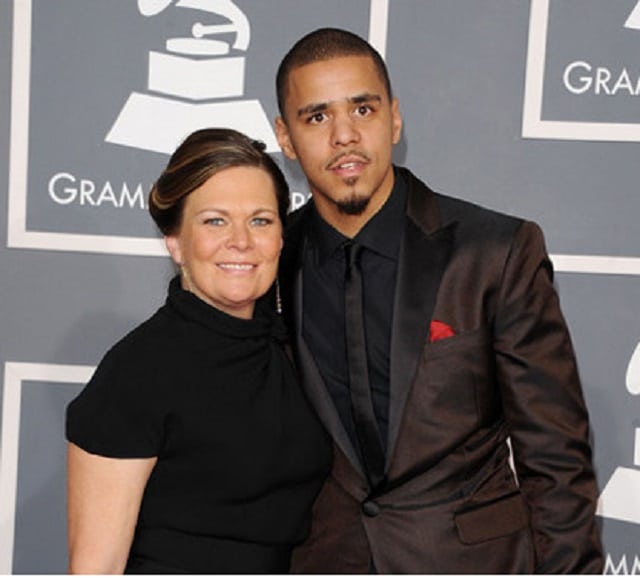 As a single mom, Kay worked as a postal staff for the United States Postal Service and often juggled multiple jobs to support her family. In Fayetteville, she raised her sons in a small neighborhood and multi-ethnic environment which helped shape Cole's beliefs against racism. J Cole credits his success to his mom, Kay who later remarried and has songs about her struggles while raising him and his brother Zach.
Who Are J Cole's Wife (Melissa Heholt) & Daughter?
J Cole is married to his longtime girlfriend Melissa Heholt. The couple who met in college apparently married secretly after many years of dating. It was only in 2016 that Cole officially revealed that he has a wife and daughter.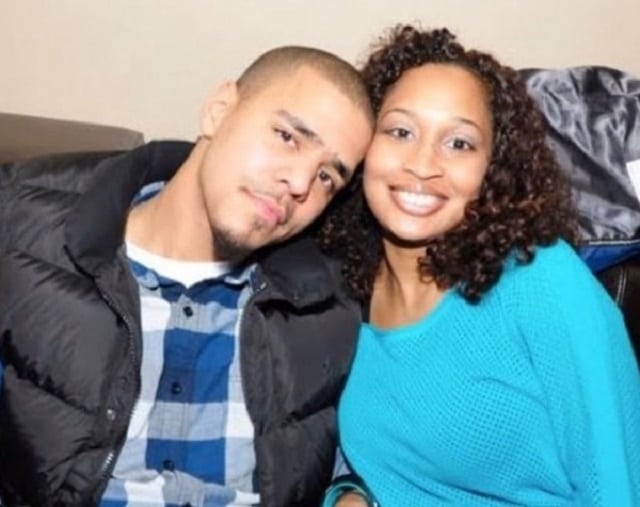 Melissa is obviously a very private person who also loves to shy away from the spotlight. But more than that, she is a successful businesswoman, a professional wedding planner. She owns an event planning company Statice Events. She's part of the top management of J Cole's Dreamville Foundation. J Cole and his longtime love Melissa have a daughter born in December 2016. The couple has been together for over a decade and seems to have a happy marriage by all accounts and show no signs of any break up in the near future.