Jackie Chan is an internationally renowned superstar, singer, stuntman, actor, martial artist, and entertainer to the core. This is because he performs his stunts by himself, even to the point of danger that makes you wonder what he is made of. Jackie Chan's ability to make the audience feel this way has not only made him one of the most successful actors in history, but also one of the richest, with a net worth that would leave most mouths ajar.
In addition to his humongous wealth, Jackie also has a beautiful personal life. Although it has its flaws, it is an extension of his reputation as a gentle soul, one that has defined his global prestige to date. Along with his net worth, here is a closer look at Jackie Chan's family.
Jackie Chan is One of the World's Richest Actors
According to Forbes and Celebrity Net Worth, Jackie Chan has a net worth of $400 million. It is a figure that makes him undoubtedly one of the richest actors in the world. His enviable net worth comes from more than six decades in the profession, and more than two decades of consistently being one of the highest-earning celebrities.
Despite being at the twilight of his life, never mind his career, Jackie Chan continues to earn significantly. For instance, he placed #80 on Forbes' 2020 Celebrity 100 list with a total income of $40 million. His consistent and high earning potential comes from a few sources – acting, business, and movie production.
Acting
Acting has the double honor of being Jackie Chan's most significant source of income and the source of his fame. He began his career in 1962 as a child actor. He did not find most success until 1975 when he started appearing in films in a leading role.
His first major film as a leading star was in 1978, for Snake in the Eagle's Shadow. The film became one of the projects that established his reputation as a martial artist and stunt master. Subsequent appearance in Drunken Master secured his mainstream success in China.
In the 90s, Jackie Chan became an international movie star, after his second attempt to break into Hollywood. He starred in Rumble in the Bronx in 1995 and achieved box office success. Subsequent Hollywood projects like Rush Hour, SuperCop, Shanghai Noon, The Medallion and Rob-B-Hood, have equally been successful and made Jackie Chan the rich man he is today.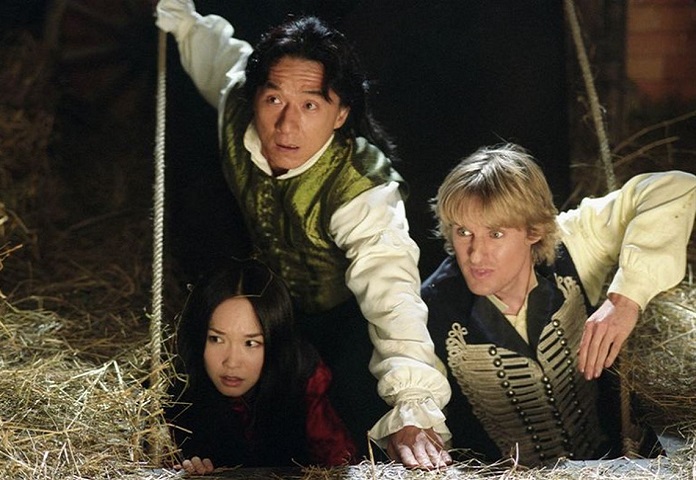 So far, the Hong Kong-born actor has appeared in more than 130 movies and TV shows. His films, of which he has played at least 31 in a leading role, have grossed more than $5 billion worldwide—most of them, ($2.6 billion) from his lead roles.
Jackie Chan being a huge box office draw, meant he featured consistently among one the industry's highest-paid actors.
Movie Production
In 2003, Jackie Chan added another income source that forged his $400 million net worth, movie production. Rather than stay an actor, he took up the producer role, with the establishment of his production company, JCE Movies Limited.
The company has been his films, especially his Chinese projects, production vehicle. So far, it has released at least twelve films, several of which were box office successes. As a producer, Jackie Chan's films have made $700 million-plus.
In other aspects of the production process, Chan's films, when he has served as a stunt coordinator and director, has made more than $800 million.
Business Ventures
Aside from his production company, Jackie Chan's wealth also comes from a substantial investment in business ventures. Chan expanded JCE Movies Limited into a distribution company, giving him a larger share of each movie's revenue. He also owns other production companies, Jackie & Willie Productions, JC Group China, and Jackie & JJ Productions.
He also has a cinema chain, Jackie Chan Theater International, with more than 65 cinemas across China. Chan is also a clothing mogul, with a line of his own. The Jackie clothing line sells a range of fashion pieces, with Jackie or JC imprinted on them alongside the Chinese dragon logo.
His other businesses include a sushi restaurant chain, Jackie's Kitchen, Jackie Chan's café, and Jackie Chan Signature Club gyms. He also has a line of cookies, chocolates, and nutritional oatcakes. Combined with his acting and movie production revenue, it is no wonder that Jackie Chan has an enormous net worth.
An In-Depth Look at Jackie Chan's Family
His Parents
Jackie Chan's parents were Charles and Lee-Lee Chan. The two were refugees from the Chinese Civil War and named him Chan Kong-sang. His father was a member of the Nationalist Guard before he found private employment at Mitsubishi. His mother, Lee-Lee Chan, was a renowned gambler known as 'Big Sister.' Before she met Charles Chan, she was married to an unknown man and had two daughters.
Jackie Chan's parents got married in 1954 and were together until 2002, when his mother died in February 2002. His father, Charles, died six years after, in February 2008. The story of his parents was made into a film, A Tale of Three Cities, in 2013.
His Marriage
Jackie Chan is a married man, but just like many stars in his category, he has had a fair share of relationship dramas. He is married to Joan Lin, a Taiwanese actress. The two got married in 1982. Their marriage produced a single child, Jaycee Chan, who is now an actor and singer.
His marriage came under massive strain after news of his infidelity broke in 1999. He had an affair with the Hong Kong actress, Elaine Ng Yi-Lei. It produced a child, Etta Ng Chok Lam. However, despite the trouble with the relationship, Jackie Chan and Joan Lin have stayed together.
See Also: How Adam Sandler Achieved a Whooping Net Worth of $420 Million
His Children
Jackie Chan has two children – Jaycee Chan and Etta Ng Chok Lam. His first child, Jaycee Chan, has followed in his father's footsteps to become an actor and a singer. He began his career at 21 and has appeared in more than 20 movies and TV shows. As a singer, he has released three albums, including Jaycee, his debut project.
For a long while, Jackie and Jaycee did not have a cordial relationship, with Chan admitting once that he will be donating his wealth instead of giving it to his son. However, after completing six months in prison for accommodating drug users, he and his father reconciled.
Jackie Chan's relationship with his daughter is not cordial either. Etta Ng Chok Lam grew up without financial support from Chan.
Etta, who is a social media star, is a lesbian and has spoken up against her father's supposed intolerance of LGBTQ people. She is married to Andi Autumn, who is also a social media personality.