Jacob Pechenik is popularly known as actress Zooey Deschanel's husband. But other than being a celebrity spouse, many do not know that Pechenik is an executive producer in Hollywood. Here's everything you need to know about him.
Who is Jacob Pechenik & What Is His Age?
Jacob Pechenik has proven himself to be a private person regarding his personal affairs as there really isn't much information available about him and details of his early life and exact date of birth remain unknown. Pechenik and Zooey met while working together on the movie Rock The Kasbah and began dating around July 2014. The private couple tied the knot in a secret ceremony in Austin, Texas on June 21, 2015. Not only did they keep their engagement very low key, Zooey's first pregnancy was also concealed from the public. Pechenik and Zooey are parents of two children, a daughter, Elsie Otter, born in July 2015, and a boy, Charlie Wolf, welcomed in May 2017.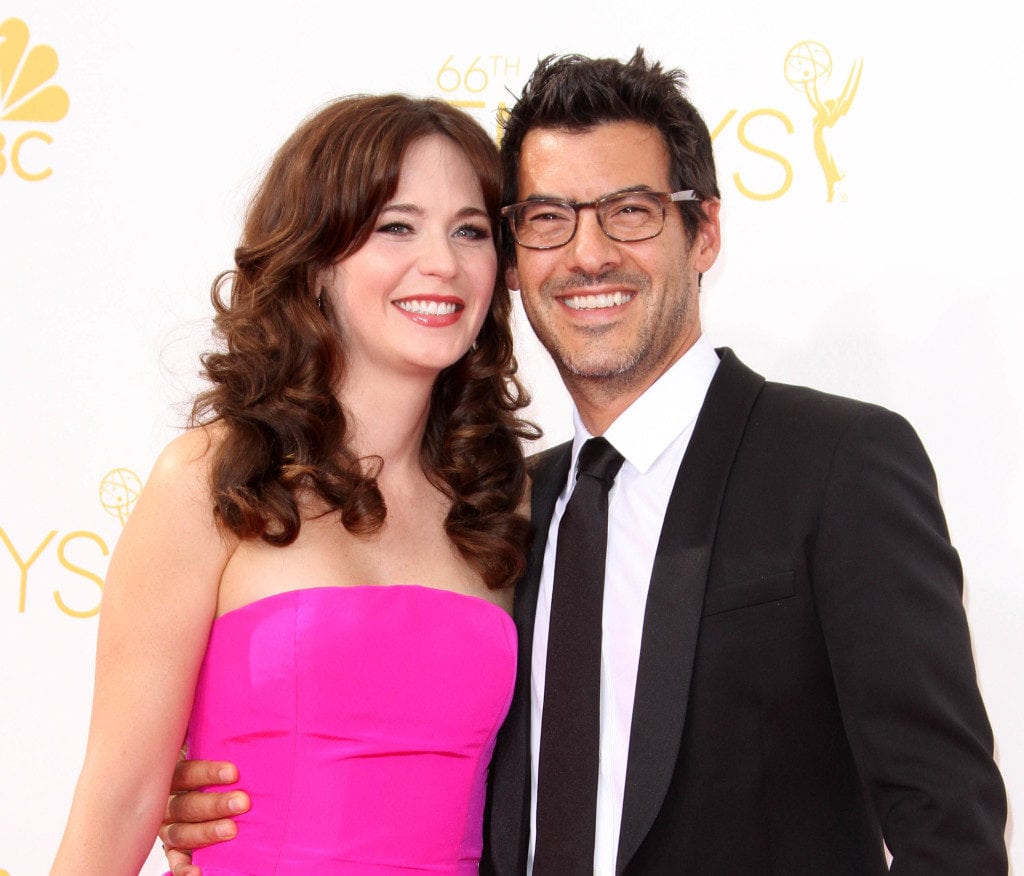 Pechenik has worked as an executive producer in the 2013 movie Before Midnight. His other movie credits produced in the same year include Jobs, The Immigrant, and Devil's Knot. Sources also reveal he previously worked for Intercontinental Exchange, Inc.
It is safe to say Jacob Pechenik doesn't have an active social media life as he appears to neither have a Facebook or Twitter account. Though he has an Instagram account, he sparingly makes any posts there and has a relatively small fan following. Given his preferred private lifestyle, there are no details available about Pechenik's relationship/dating history and it is uncertain if he was previously married just like his wife Zooey.
Zooey Deschanel's Background
Zooey Deschanel is popularly known for her old-fashioned charm and entertaining vigour. The American actress and singer was born Zooey Claire Deschanel on 17 January 1980 in Los Angeles, California, to Mary Jo (an actress) and Caleb Deschanel (a cinematographer and director). It is, therefore, no surprise that Zooey and her sister Emily Deschanel inherited their parents acting genes. Given her background, Zooey was exposed to the entertainment industry quite early. She attended Crossroads School for Arts and Sciences in Santa Monica, California, and later studied theatre at the Northwestern University in Evanston, Illinois, before dropping out to pursue a career in acting.
She made her television debut in an episode of the TV series Veronica's Closet, and big-screen debut in 1999 in Mumford. Deschanel's breakout role came the next year in the film Almost Famous where she played the character, Anita Miller. One of her most successful and famous films is the critically-acclaimed 2009 movie 500 Days of Summer playing the lead role of Summer. Zooey has featured in other high grossing movies that have received a lot of accolades over the years. Some of her stellar roles include; playing Jennifer Aniston's co-worker in The Good Girl (2002), as a blonde in the 2003 movie Elf, as Noel in All the Real Girls (2003), which earned her an Independent Spirit Award nomination, as music teacher Ms Edmunds in Bridge to Terabithia (2007), and as Belladonna in Your Highness (2011), among others.
See Also: Who is Sunetra Sastry – Rowan Atkinson's Ex-Wife, What Happened To Their Relationship?
Deschanel who is of French, English, German, Irish, Swiss, and Dutch ethnicity also has a passion for music. She is a skilled piano and ukulele player. As a singer, the sitcom star has two successful albums and has done a popular collaboration with M. Ward.
Before her marriage to Jacob Pechenik, Zooey was previously married to singer Ben Gibbard of the popular band Death Cab For Cutie. Sadly, after three years of marriage, the couple divorced in 2012. Thereafter, she has been linked to a few men. She dated screenwriter, Jamie Linden for two years before currently settling with Pechenik.
Height, Other Facts about Pechenik
Pechenik who maintains a handsome and slim physique is 5 feet 5 inches (1.7m) tall.
Pechenik and his wife Deschanel love PDAs (public displays of affection). They have been spotted a few times having a make-out session in public.
Love for Animals and Children
Pechenik and Deschanel named their children after wildlife species. Their first child Elsie Otter was named after the beautiful but dangerous sea otter. According to the couple, after giving their daughter the 'classic' name Elsie, they thought her middle name should be a little bit wild. They, therefore, chose the name otters because they are so 'cute, playful, fun, and really smart'. Likewise, their second child is named Charlie Wolf.