The James Bond franchise of movies has been a darling for numerous movie lovers meaning there will always be a buzz created by anything related to it. James Bond actors are the ones who have made the Bond movies to have these buzz.
First, Ian Flemming, a novelist puts his mental image of a British secret agent who is always on a mission for the British Secret Intelligence Service; to writings that formed different novels. Then producers enthused about this unique work of literature come together to bring this image to life -the birth of James Bond movies.
Of the many perspectives from which the franchise can be reviewed, it is worth noting that the movies have witnessed some brilliant acting from the many James Bond actors to ever grace our screens. The movies are produced by Eon Productions who bought the rights to Ian's James Bond novels. The following is an analysis of the top 5 smartest James Bond actors.
Smartest James Bond Actors
1. Sean Connery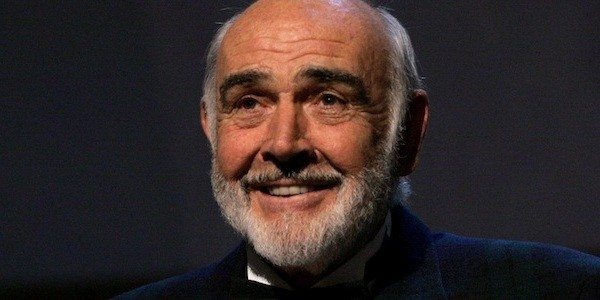 Topping the list of the smartest James Bond actors is arguably Sean Connery. The Scottish-born actor wowed the entertainment world with slick moves and stunts in 7 of the first ever Bond films, which were released between 1962 and 1983. The only exception is one movie in which George Lazenby replaced him. Although Ian Fleming created the James Bond character, Sean Connery is credited with depicting the Bond character exactly as Fleming projected it to be. The 6 feet, 2" actor wittingly balanced a strong yet humorous Bond character. His portrayal of a skilled yet ruthless and well-mannered James Bond in "Goldfinger" earned him plaudits across the entertainment industry.
To be precise his James Bond movies are as follows; Dr No (1962), From Russia with Love (1963), Goldfinger (1964), Thunderball (1965), You Only Live Twice (1967), Diamonds Are Forever (1971), Never Say Never Again (1983).
2. Timothy Dalton
Following Connery at the second spot is Timothy Dalton. Film critics agree that he is the only actor who paints James Bond as real as he can get in accordance with Ian Fleming's character. Timothy Dalton is so good that you get the urge to watch "Licence to Kill" all over again. He is a smart James Bond in that he disliked killing people though he knew he eventually had to. Dalton executes the Bond role so well by being much more aggressive and violent. He stands out as a James Bond who resents his job despite being incredible at it.
If you were never opportune to watch his bond movies, look for these; Licence to Kill (released in 1989), The Living Daylights (1987).
3. Pierce Brosnan
Despite coming at third place, I have to give it up to Pierce Brosnan as he became the symbol of agent 007, James Bond. He may have starred in only four Bond movies, but Pierce brought a unique identity to the Bond franchise having developed a likeness for the character through the video games.
Making his way into the Bond business in 1994, Brosnan revived the James Bond character into relevance by giving an outstanding performance in Goldeneye (1995). He gave the franchise the rare combination of attitude and charm as witnessed by his tenderness in Tomorrow Never Dies (1997) and his ruthlessness in The World is not Enough (1999).
Pierce Brosnan has been cheeky enough on-screen to avoid getting emotional like Timothy Dalton and acting tough like Sean Connery. This was seen in his Die Another Day (2002) which went platinum, benching all Bond movies ever made before its release.
4. Daniel Craig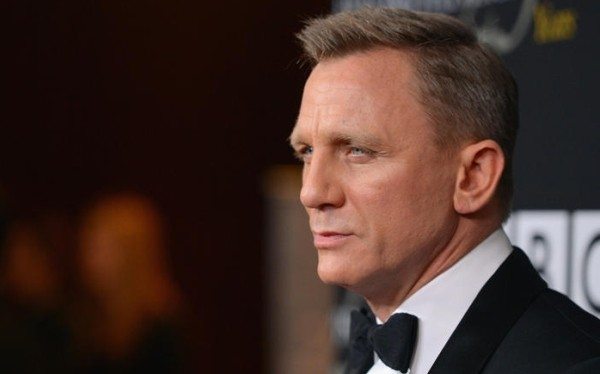 Daniel Craig is our fourth entrant to the top 5 of the smartest James Bond actors. He was adorable as James Bond in "Casino Royale" though most film analysts in the entertainment industry believe that he has bigger shoes to fill for his predecessors. This argument is understandable considering he is the current James Bond having starred in the most recent Bond films. He played the role of 007 in Quantum of Solace which was released in 2008. He was also Bond in Skyfall and Spectre released in 2012 and 2015 respectively. He has every ingredient to be the strongest James Bond, but the charisma required for the role is nothing new as his predecessors exhibited this with ease, meaning he needs to find a new angle to capture the hearts of movie lovers.
5. Roger Moore
Finally, Roger Moore is one of the smartest James Bond actors to have ever done it. He kept the Bond character alive by featuring in the films when the entire franchise was going through a tough period. In addition, he took over from Sean Connery, whose witty acting was hard to follow and managed to keep the franchise ticking throughout the 1980s. He is fondly remembered for his James Bond role in "Live and Let Die", which grossed more revenue than Sean Connery"s "Diamonds are Forever"
Roger Moore kept the James Bond franchise running even amid sinking sands and is still remembered for that till date. He finally retired in 1985 after his final role in "A View to a Kill".
Here are Roger's Bond movies; "Live and Let Die (1973), "The Man with the Golden Gun (1974), "The Spy Who Loved Me (1977), Moonraker (1979), For Your Eyes Only (1981), Octopussy (1983), A View to a Kill (1985).