Tom Petty, while he was alive, was celebrated for his achievements as a music legend. However, not too many are in the know about details of his personal life including his marriage to his first wife, Jane Benyo. The love story between the two is worth the interest as it makes for an interesting read. The love birds fell in love as teens, got married, and then lived together for over two decades before eventually calling it quits. Their divorce tale is reported to be filled with so much sadness as the music legend took to drug and alcohol addiction while Jane went suicidal. Here are all the details you need to know about Jane Benyo.
Jane Benyo's Biography
Celebrated as the ex-wife of the famed music crooner, Tom Petty, Jane Benyo is not one who has her details available for the public consumption. Nevertheless, records have it that she was born in Gainesville, Florida. Furthermore, no one knows exactly if Jane Benyo was opportune to attend any educational institute in her time, as that detail about her has remained a mystery and she is yet to speak about it. In fact, she has never outrightly spoken about her career but has been praised for being the lady who stood by Tom Petty during his early years.
Interesting Facts About Jane Benyo – Tom Petty's Ex-Wife
Her Love Life
Jane Benyo and Tom Petty's love life began when they were both teens. The duo, though young, understood what they felt for themselves and decided to kick start a relationship. Few years down the lane, they subsequently moved in together. Then, on the 26th of March 1974, Tom Petty and Jane Benyo celebrated their love in front of their friends and families, becoming man and wife. Few months after the wedding, the couple subsequently relocated from Florida to Los Angeles where Tom Petty became a full-blown music goon.
Jane Benyo's Ex- Huband, Tom Petty
Tom's ability to play multi instruments and his unique stylish music style was the perfect reason while he was loved by many. The music crooner was born as Thomas Earl Petty on the 20th of October, 1950 to tax officer Kitty Petty and salesperson, Earl Petty.
Tom, during his early years, was the leader of the Mudcrutch band and was also a member of Traveling Wilbury. All through his years, he recorded a bunch of music gigs as a solo artist and as his band's vocal lead. In fact, he is one of the best music selling artists of all time with over 80 million sold records to his name. In 2002, he and his band team, Heartbreakers got inducted into the Rock and Roll Hall of Fame. Sadly, Tom Petty after completing the Heartbreakers 40th-anniversary tour met his death as he overdosed on prescribed drugs.
Children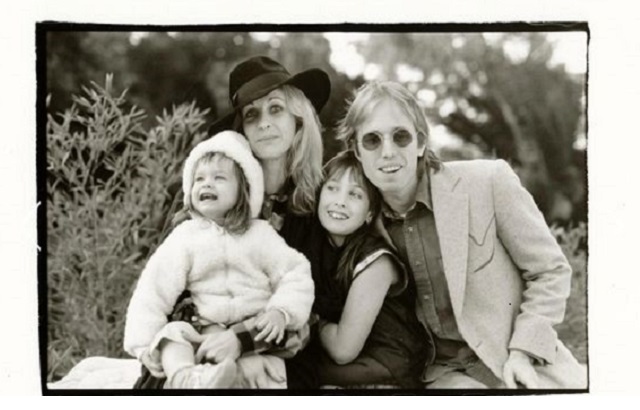 The couple was blessed with two children, Kimberly Violette (born in 1974) and Adria (born in 1982). Kimberly (AnnaKim) Violette is skilled as an artist and a fashion designer. She changed her surname to Violette as a result of her love for ultraviolet colors. When her dad passed, she wrote one of the exquisite tribute ever, telling him how she so loved him and would miss him dearly.
On the other hand, Adria Petty still bears her surname and is excelling as an art director and editor. She has contributed to the success of many music videos, working behind the scenes. She has worked for the music goddess Beyonce and a few others like Macy Gray, Coldplay and the rest of them.
Divorce
On the screens, Jane and Tom portrayed that there was absolutely nothing wrong with their love life, however, in their private time, it was revealed that the marriage was filled several low moments. Well, their marriage blossomed through the years and they lived together for over two decades.
However, Tom got addicted to heroin and alcohol while Jane, on the other hand, was threatening with both suicidal texts and calls. Howbeit, Tom Petty eventually went in for therapy but no one knows how Jane overcame her depression. Eventually on the 9th day in the month of September 1996, Jane Benyo and Tom Petty finalized their divorce.
See Also: Amanda Humphrey – Bio, Net Worth, Family, All about Bryan Callen's Wife
While Jane Benyo hasn't been hitched to anyone yet, Tom Petty remarried Dana York Epperson who aided him through his drug addiction process. The late singer had during one of his concerts in 1991 sighted Dana and their relationship eventually began. He married her on the 3rd of June, 2001and their marriage remained intact until Tom Petty's death on October 2nd, 2017.