The now-defunct Video-sharing app Vine has indeed within its short creation made stars out of individuals across the globe, before it folded up in 2016, one of such persons is no other than Jason Nash. He is an actor, scriptwriter, filmmaker and a comedian his fame and popularity stemmed from Vine where he actively shared 6 seconds long looping video clips before he diversified into other social media.
Over the years, Jason Nash has channeled his energy and expertise to YouTube where he has continually impressed his over 223 million viewers and 1.7 million subscribers with his comic and web series videos.
The former Vine star is popular for his role in a film he co-produced and starred in titled FML, a film his fellow YouTube personality and friend Brandon Calvillo also starred in. In this piece, you will get to know more about his Ex-wife, kids, and net worth.
Jason Nash Bio
Jason Eric Nash was Boston born on 23rd May 1973 and raised in Boston, Massachusetts, the United States to Asian decent parents. From his early years, little Jason had always admired filmmakers like Woody Allen who was a prominent figure in the entertainment industry. But having been raised in a neighborhood where people were not as creative as he had wanted, Jason resorted to practicing his acting in front of a mirror.
He was educated in Medfield High School, where he graduated in 1991 after which he enroled into the University of Massachusetts, university time rolled by, he finished and worked as a personal assistant (PA) to a legendary television personality, Norm Macdonald on a popular American late-night television show, Saturday Night Live.
To keep his dream of becoming a popular comedian and actor; he got a professional training from Upright Citizens Brigade theatre in Los Angeles to add more knowledge to his expertise as a stand-up comedian.
He joined forces with two other notable comedians to form a sketch comedy troupe, Prince, Nash, and Blieden, the trio formed a formidable comedy force and performed in different comedy festivals and developed notable television shows for TV networks.
In 2001, Jason moved to Hollywood and was cast for a role in Random Play, a comedy series by VH1. His role gave him the platform to capitalize on and do other works although some of his works were not widely received.
With little acting and media experience that Jason had garnered, he moved to Los Angeles with the quest of being a successful comedian, with hard work and excellent performances he put up, he dominated and garnered well over 2 million followers on Vine, making it his first buzz break on social media.
Jason showcased his versatility of skills when he scripted, directed and starred in Comedy Central web series titled Jason Nash Is Married, the series which was released in 2014 also starred Busy Philips.
He further created another series titled How To Be a Man and The Shaman. The year 2016 brought him more popularity following the release of FML, his self screenplay comedy film that featured fellow Vine star, Brandon Calvillo.
Though Jason became popular around 2016 when he became a YouTuber, he has been a social media personality putting out good stuff; as far back as 2006, he co-created Guys with Feelings, a widely received podcast that also featured Jeff Bumgarner that was released in January of 2006. He participated in the Last Comic Standing of 2010 where he made it to the semi-final.
Currently, he collaborates with David Dobrik, a fellow YouTuber to run a weekly podcast named Views which was debuted in 2017 and rose to number 3 in the iTunes charts. Following the success of the podcast, he alongside David and other YouTube allies named Vlog Squad embarked on Live tour across the US in summer of 2018 which was called VIEW Tour.
Though Vine has ended, Jason Nash has, however, picked up and built a solid career on YouTube, he created his first channel Jason Nash on October 24, 2013, the channel currently boasts of 339 videos with well over 1.7 million subscribers and 223 million views.
His second channel, Jason Nash Family which he created on March 19, 2017. Although it has amassed over 219,000 subscribers and 8.9 million views with it about 42 video uploads, the channel was shut down after his ex-wife challenged the appearance of their kids on the channel.
Net Worth
Since Jason Nash's tentative entry into showbiz since 2001 till when he became popular in 2016, he has been consistent in putting out his contents for the public and his loyal fans.
His YouTube channel currently boasts of 1.7 million subscribers with over 8.8 million views which his writing, directing and acting skills and his appearances in a number of notable films have garnered to him. It is safe to say that the American entertainer has been smiling to the bank with his net worth estimated at about $1 million. The YouTuber still quite adventurous and creative so we believe this net worth will be seeing a future increment.
Is He Married or Divorced?
Jason Nash is currently a divorcee. He was married to Marney Hochman, a lady he met when he was in the University. Though the marriage flourished and brought forth 2 children, it hit the rocks in 2017 when the couple officially divorced. Since the marriage broke up, Jason Nash has remained single but he is dating currently the U.K Celebrity Big Brother reality TV show star Trisha Kayn Paytas, who is equally a Youtube celebrity and entrepreneur. The pretty lady has featured in My Strange Addiction, The Price Is Right and music videos of Eminem and Amy Winehouse.
Read Also: David Dobrik Net Worth, Parents, and Family, Why Did He Breakup With Liza Koshy?
It is not known if Jason Nash would propose to her anytime soon or they would be just friends, we shall keep you informed if anything goes positive in their relationship.
Who are The Ex-Wife and Kids?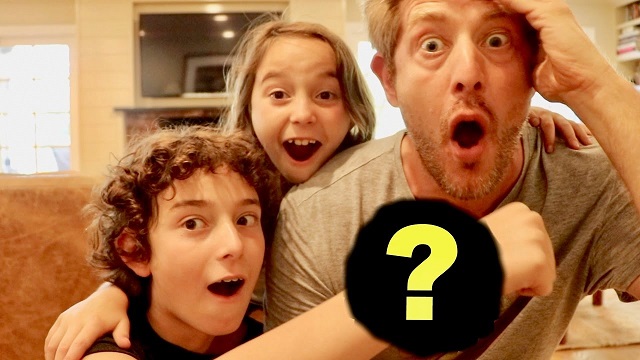 As earlier stated, the 5 ft 9 inches (1.80 m) tall YouTube personality, was married to Marney Hochman but they got divorced in 2017. There is no clear information as regards to what led to their divorce but Jason Nash once hinted in a video that their differences, likes, and hobbies were the conflicting reasons why they finally parted ways. However, before their union ended, they had two children together; Wyatt Nash and Charley Nash.