The award-winning Spanish movie star, Javier Bardem has made giant strides in the Hollywood industry; all thanks to his excellent acting skills. Notably, he is the first Spanish actor to be nominated for an Oscar award and in the course of his career, he has also gained a lot of credits to his name. Learn more about the actor, his wife, net worth, and other interesting details below.
Who is Javier Bardem? (Age)
The Grey Anatomy star, Javier Bardem is a Spanish actor who has been making waves in the Hollywood industry right from the inception of his career. He garnered fame through his brilliant roles in movies such as No Country for Old Men, Skyfall, Pirates of the Carribean, Mother! and many others. Since the inception of his career, the actor has received rave reviews as well as critical acclaims for his many acting roles.
Bardem was born on the very first day in March 1969 in Las Palmas de Gran Canaria, Spain. His mom, Pilar Bardem is an actress while his father, José Carlos Encinas Doussinague was a business tycoon. He spent most of his formative years with his mom following his parent's divorce when he was very young. Coming from a lineage of movie stars, Javier developed a passion for acting at an early stage.
At the age of six, he made his first TV appearance in the film, Gómez's El Pícaro. In a bid to enhance his skills, the actor decided to study arts for four years but later opted out because he was bad with brushes. Meanwhile, at school, he took up acting jobs and also worked as a stripper. Acting was a bed of thorns for Javier during his tender years, he struggled to build a career, with him, eventually rolling in his mother's shadows as an actress. His acting career kicked off in earnest at the age of 20 and he landed his first film role in the Spanish romantic drama, Ages of Lulu. His performance in the movie helped him get bigger roles in the future.
The talented actor got his breakout role while appearing in the 1992 movie, Jamón Jamón. Upon release, the movie garnered international success and was able to bring Javier into the limelight. Afterward, he joined Hollywood while he continued working with the Spanish movie industry. Amazingly, has appeared several movies and TV series since the beginning of his career. For his unparalleled contributions, he got a star in the Hollywood Walk of Fame in 2012.
Additionally, the Spanish actor has bagged several awards including the Screen Actors Guild Award, a Golden Globe, a BAFTA, five Goya Awards, two European Film Awards, a Prize for Best Actor at Cannes two Volpi Cups at Venice. He became the first Spanish actor to be nominated for an Acamedy Award in 2000 following his performance in the movie, Before Night Falls.
Net Worth: How Much is the Actor Worth?
With a successful career like his, nothing less is expected from Javier Bardem than a huge financial status. The movie star currently has an accumulated net worth of $20 million. He made his wealth from show business as well as other endeavors. Amazingly, most of his movies are regarded as blockbusters and is said to have sold drastically within the globe.
Javier Bardem's Wife and Family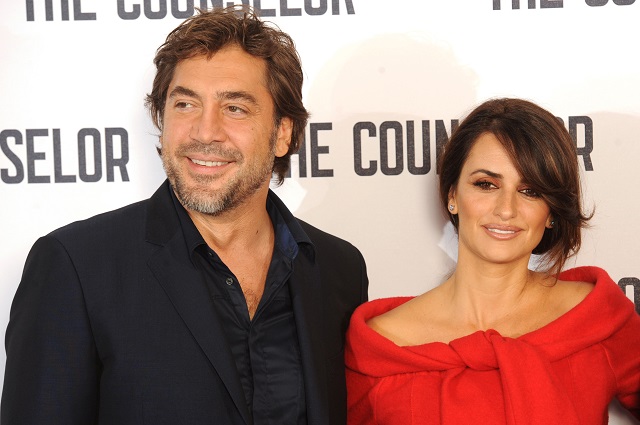 While the talented actor has won the heart of his many fans with his wonderful acting style, he is equally successful in his love life. Javier Bardem is happily married to a Spanish actress cum model named  Penelope Cruz. The power couple is best described as one of the most influential couples in the entertainment industry. Despite their busy schedules, they have been very supportive and caring with each other.
Meanwhile, their love story began sometime in 2007 and after three years of successful relationship, they decided to seal their love in a marital union. Their wedding took place in the Bahamas and was attended by friends and family members. They have two adorable children, a son named Leo Encinas Cruz and a daughter, Luna Encinas Cruz. Leo was born on January 23, 2011, while his sister Luna followed on July 22, 2013.
See Also: Jeffrey Wright, What Is His Ethnicity? His Wife, Net Worth and Family Facts
Height: How Tall is Javier Bardem?
The thespian is very handsome and has an impeccable personality. He is very tall, standing at a height of 5 feet 11 inches. With his masculine bodybuild, Javier sports attractive body measurements (chest-waist-biceps) of 40-34-15 inches. In addition, the actor has a bodyweight of 185 pounds and wears a shoe of size 11 (US). For his looks, Javier is usually regarded as Jeffrey Dean Morgan's look-alike.