Funny kid, Jay Versace has transitioned from class clown to arguably be the funniest person on the internet. The young African American boy, who achieved nationwide fame by posting short video clips of him doing random comedic activities on social media applications such as Vine, Twitter, and Instagram, today owns and controls a YouTube channel with over 700,000 subscribers.
The aspiring actor has currently moved out of his base to Los Angeles, California to pursue his dream of becoming a big-time movie star. But how did his journey to online fame begin? Read to find out more.
Who Is Jay Versace?
Jay Versace's birth name is not known. He was, however, born on January 24, 1998, in Pleasantville, New Jersey to an ethnic African American family. He was brought up by his mother and a step-father, whose names are also not known. His stepfather died of an illness in 2014.
How His Comedy Started
From his early days, Jay Versace has been known to be comic. In school, he was always known to be the class clown who would make fun of both his peers and teachers. His mother was, however, his primary comic material as he would always imitate her pattern of parenting, quarrels, and conversations.
He was also a very good impersonator of other people's voices and had a knack for conjuring up random funny scenarios to entertain anyone willing to watch. At a point, he became sort after when there was a need for some comedic relief, prompting him to begin making sketches and posting on the internet. His mother, in particular, was the brain behind the move as she urged him to shoot the videos and upload them.
He later came up with the name 'Jay Versace' as his pseudonym after watching a video posted by rapper Riff Raff on Vine where he was feeding his dog what he called "Versace water". He found this extremely funny and immediately took the Versace part and added it to his name.
Read Also: Chris Rock Girlfriend, Wife, Divorce, Brother, Daughters, Family, Height
Jay then started making and posting videos every day on Vine. If he was not mimicking his family members, it was some celebrity, entertainer or internet personality who was in the news for some reason that would get his attention. On the videos, he relied heavily on his absurd facial movements, with the use of props and wigs to make the person he is imitating easily identifiable and to get his audience laughing.
However, what sets him apart from the rest of the other internet funny guys is his ability to make simple things look extremely funny. If you do not believe us, check out the statistics of the number of people that follow him on his social media platforms. Between December 2014 and January 2015, Jay gained up to 400,000 followers on his vine, with the present figure being at 3 million. He also has more than 700,000 subscribers on his YouTube channel, more than 3 million followers on Instagram and more than 1 million followers on Twitter.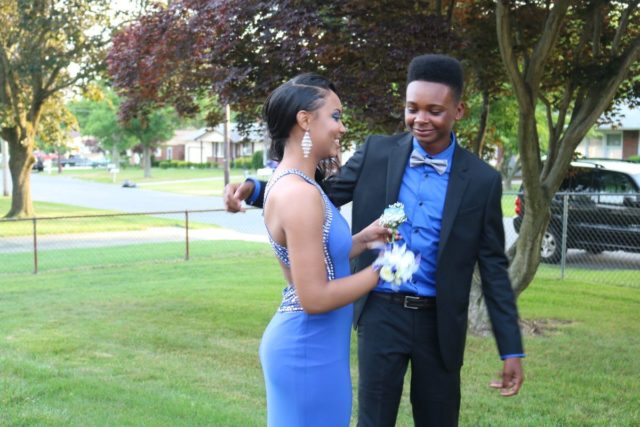 A number of celebrities can be added to his long list of admirers. They include Tyra Banks and Erykah Badu. One of the videos of him impersonating Tyra Banks as she was making a scene by shouting at a public event trended for a long period and got the attention of the former runway model.
Another one of him playing and dancing to Erykah Badu's "On And On" in what looks like a bathroom with his head and body wrapped in a towel with the caption; "How it feels when you light an incense" got the attention of the Soul music queen. She retweeted the video, adding; "We live u so!! The children and I are true fans. Genius!"
It was later revealed that Ms Badu sent Jay a direct message with her number and contact information. Both of them have gone ahead to build a relationship.
Jay Versace's Net Worth
Jay Versace's exact net worth is not known but it is however estimated to be around $700,000. This was calculated from the average income of a YouTube creator who earns about $7.60 per every thousand views.
His net worth will definitely rise in the coming years as the comedian looks to transition from social media to the big screen to continue entertaining his audience.
Quick Facts
Name: Jay Versace
Date of Birth: January 24, 1998
Birthplace: Pleasantville, New Jersey
Sun Sign: Aquarius
Height: 1.85 m