Jennifer Beals is a teen model turned actress who became very popular after she played Alex Owens in the 1983 movie, Flashdance. One intriguing quality about the Chicago-born actress is her ability to perform excellently in several roles involving various ethnic groups and nationalities.
She is one of the few actresses whose racial ambiguity contributed to their success story. It is a quality genetically bestowed on her by her parents, an elementary school teacher, and a grocery store owner. From her husband to her parents, we took a walk on the road less traveled about Jennifer Beals' family.
Early Life and Parental Background
Jennifer Beals was born on December 19, 1963, as the last of three children to Jeanne Anderson and Alfred Beals. Her father, Alfred, is a grocery store owner, while her mother, Jeanne, was an elementary school teacher. By all metrics, Jennifer grew up in a modest American family.
Her father is an African American, while her mother is an Irish American. This mixed marriage would end up giving her an edge in the entertainment industry.
For the first ten years of Jennifer's life, her biological parents raised her and her siblings, Gregory and Bobby, in an African American neighborhood. Unfortunately, it was not a homely community for the actress, thanks to repeated bullying for her skin color.
The Actress Lost Her Father When She Was 9
Sadly, bullying was not the only tragedy of Jennifer Beals' childhood. At the age of nine, she lost her father. He reportedly died of a stroke caused by overwork. Alone with her mother, Jennifer was forced to grow up quickly. At the age of 13, she got her first job at an ice cream store, after successfully pretending to be 16 years of age.
She also worked as a model but did not find much success in the profession. A combination of working on her high school production of Fiddler on the Roof and as a volunteer usher at Steppenwolf Theatre eventually led her down the acting hole.
While Jennifer Beals' life was taking shape, with her first role in the 1980 film, My Bodyguard, her mom Jeanne finally moved on. In 1981, she married Edward Cohen, a nephrologist who is now Jennifer Beals' stepfather. As for her siblings, Gregory became a writer in New York, and at the time, Bobby was in a high school.
Her Mother Is One of Her Biggest Supporters
It might go without saying, but many actors and actresses have spoken of their parents' initial reluctance at their decision to pursue an acting career. After all, it is not exactly a guaranteed path to success. However, Jennifer Beals' mother was one of the rare exceptions.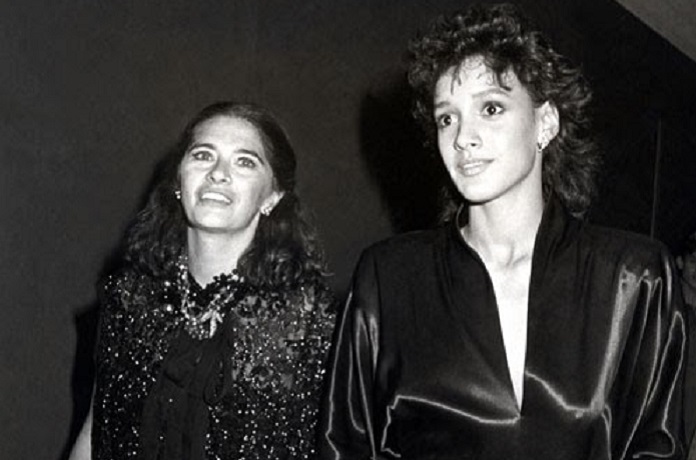 Right from her childhood years, her mother encouraged her to pursue the arts and enforced a desire to learn. Thus, she became a pillar that supported Beals' journey from an ice cream store to modeling and eventually to acting.
Her mom was on set during the filming of her breakthrough film, Flashdance. According to Beals, she kept her from falling into the trappings of Hollywood, such as filming a nude love scene.
Jennifer Beals Has Married Twice
When Flashdance came out, Jennifer Beals had a college boyfriend, Bob Simonds, who is a producer. At the time, like a lot of college relationships, they expected their love to last. Unfortunately, it did not.
Over the years, Jennifer has given love multiple shots and has gotten married twice. Her first marriage was to Alexander Rockwell. The second was to Ken Dixon, and they have been together to date.
What We Know About Her First Marriage
We do not know when Jennifer Beals and Alexander Rockwell met, but within a couple of months into their relationship, they got married. They held their wedding in a private ceremony in upstate New York.
At the time, Beals was still a student at Yale and Rockwell, worked as a film director, producer, and screenwriter. They had a brief honeymoon and because of Beals' school responsibilities and post-graduation, the couple lived in Manhattan.
Before their eventual divorce, the couple had a creative relationship too. Creatively, Jennifer starred in four of Rockwell's films, the first being Sons, where she played a transvestite. She also starred in Four Rooms, In the Soup, and 13 Moons. The latter, however, happened after their divorce.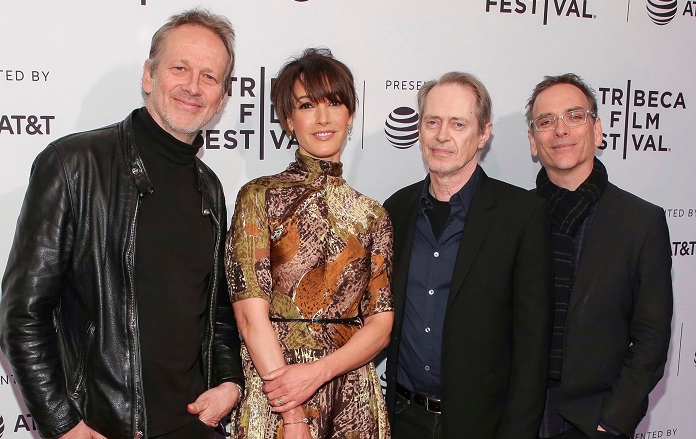 After ten years of being married, Jennifer Beals and Alexander Rockwell parted ways for reasons that she has refused to share with the public.
Beals Marriage With Ken Dixon Began In 1998
Two years after her divorce from the film producer, she married Kenneth L. Dixon, a Canadian entrepreneur. Other than the fact that their mutual friends introduced them to each other; we do not know much about the early days of their relationship.
Before getting married, Ken had fathered two children in his previous marriage, a son and a daughter. Jennifer and Ken got married on June 14, 1998, in Bangor County, Michigan. Seven years after they got married, they gave birth to a daughter, Ella Dixon, on October 18, 2005.
Three years after the birth of Ella, there were rumors that the actress' daughter was deaf. The rumors began after Beals mentioned in an interview that she loves to use the sign language with her daughter. Jennifer Beals and her family, including her two stepchildren, live in the middle of nowhere, far outside of Los Angeles. The family also spends time in Dixon's home country, Vancouver, Canada.
She Is Very Protective of Her Family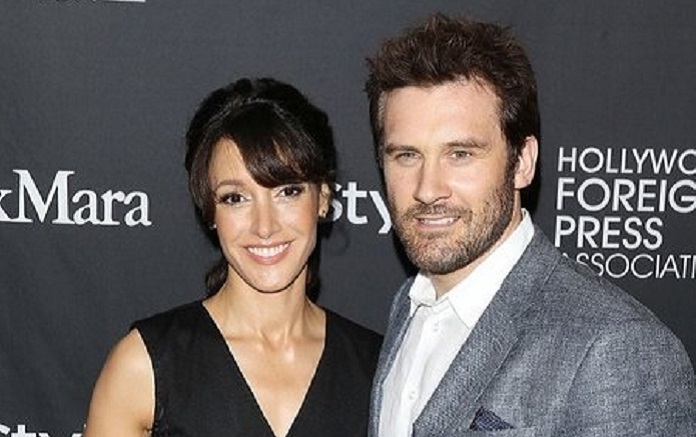 Right from her days on Flashdance, Beals has shown she is not a conventional Hollywood actress. She has side careers in photography, election volunteering, and social activism. Jennifer Beals has also revealed her lack of interest in being famous, fueling an extremely picky policy when it comes to roles.
But her uniqueness is most evident when it comes to her family. She has repeatedly shied away from offering any insight into her family life. She protects her family from Hollywood culture so much that they live outskirt of Los Angeles. Beals explains her motivation in eleven simple words – "I'm not willing to relinquish my family to be an actor."