Jennifer Hudson is an American singer and actress who became famous after her exploits on American Idol (Season 3). Soon after the Idols competition, she won her very first Oscar award for her very first movie role in "Dream Girls." With her powerful and angelic voice, Jennifer has gone on to release smash hit songs including; Spotlight, If This Isn't Love, Think Like A Man, among a host of others. Due to her singsong voice and charming personality, she was chosen by the to play her in the upcoming "Aretha Franklin Biopic Movie."
Jennifer Hudson's Bio 
Jennifer Kate Hudson was born in Chicago, Illinois on the 12th of September, 1981. She is a popularly know singer and actress who is currently part of the renewable energy initiative by Shell. She is from a tight-knit and loving family. Her father's name is Samuel Simpson while her mother's name is Darnell Donnerson. She also has two sisters (Julia Simpson and Dinah Simpson) and a brother (Jason Simpson).
Jennifer's journey into stardom began when she first audition for the third season of American Idols in 2004 and advanced up to finish seventh in the competition. At the time, there was an uproar as to the reason why three black contestants were in the bottom three. Nevertheless, she had to leave the competition but by then, her voice had already captivated the world.
Soon after American Idols, she was asked to join the cast of a biopic movie "Dream Girls" in 2006. This was her first movie ever. The movie was a smash hit as its powerhouse cast (Jamie Foxx, Beyonce, Anika, etc) and incredible music played a huge part in making the movie much of a success. Moreso, the movie gave Jennifer her first Oscar award for incredible portrayal of "Effie White." The awards kept coming as she won a Screen Actors Guild Award for Best Supporting Actress, a BAFTA Award, a Golden Globe Award.
Other movies came through including Sex and the City, Black Nativity and The Secret Life of Bees. She also got good television roles such as Empire, Smash, Inside Amy Schumer etc. She tested her chops in Broadway in 2105 with her debut role as "Shug Avery" (The Colour Purple Revival).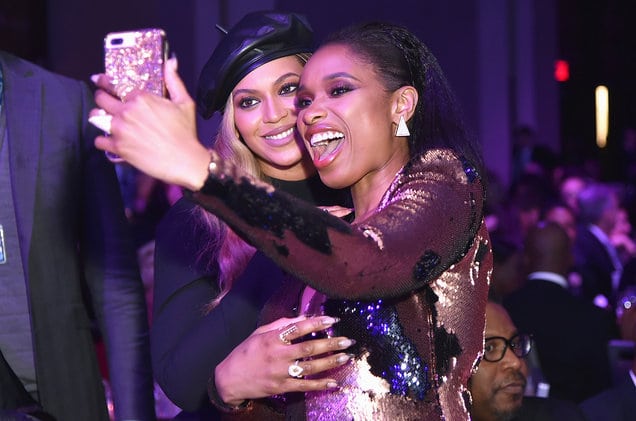 So far she has three studio albums to her name. Her first album, "Jennifer Hudson" which reached no. 2 on the Billboard 200, was debuted in 2008, and it was certified gold by the RIAA having exceeded over a million sales worldwide. The album also won her four Grammy nominations and one win in 2009. "I Remember Me" which is her second album, was released in 2011. It also made the number two spot on the Billboard 200, also getting a  gold certification by the RIAA. Her third effort which she named "JHUD," reached the top ten. One of the tracks on the album, "It's Your World," was nominated at the Grammys.
Tragedy And Grief 
Jennifer's family was thrown into a state of mourning on the 24th of October 2008, when three members of her family were gunned down in cold blood by William Balfour, her sister's husband and brother-in-law. These victims include; Her beloved 57-year-old mother, Darnell Donnerson, her 29-year-old only brother, Jason and her 7-year-old nephew, Julian King who was found dead in the trunk of a car three days after the incident occurred.
Jennifer loved her mother so much and she was meant to be with her the night of her death. On that night, she had to fly out to meet her fiance, David Otunga. She believes that she is still alive because she made the trip.
After the incident, Hudson's family created "The Hudson-King Foundation for Families of Slain Victims" which was as a way to immortalize her slain relatives. The foundation provides gifts to school kids and families around Chicago area who are less privileged.
See Also: Gabrielle Union Bio, Age, Net Worth, Husband (Dwyane Wade), Kids, Parents
Meet Jenifer Hudson's Partner and Son
Jennifer Hudson had been in a long-time relationship with her man, David Otunga (a Harvard Law graduate and a professional wrestler in the WWE) since 1999. Though the pair got engaged in 2008, they never tied the knot officially. The reason for this was given by Hudson who said she and her fiance had to hold off on a wedding till they were absolutely sure they were a perfect match. They both welcome a son whom they named David Daniel Otunga, Jr, in August 2009.
Unfortunately, Jennifer and her fiance announced their split in November 2017. Jennifer had accused Otunga of mental and physical abuse both on her and their son thus, she requested a protective order against Otunga. But this claim was debunked by him claiming that Hudson was not being honest. The case is still in court, hopefully, it will get resolved as soon as possible.
What Is Her Net Worth?
Jennifer Hudson is no doubt a hard worker and we believe she has had a blessed career. Ever since she appeared on American Idol Season Three, her fame and fortune have been on the rise with major money-spinners coming from different endeavours such as movies, music, voice coach/Judge on "The Voice", etc.
With all these and more, her net worth sits pretty at a whopping $20 million. This figure should be higher but periods of the tragic loss of some of her beloved family members as well as the messy split from her fiance put a minor setback to her career, hence, her current net worth.