Jennifer Westhoven is an American journalist who currently works as a correspondent for HLN, an American pay-TV news channel owned by the Cable News Network (CNN). The beautiful lady, who is very good at her job, covers topics revolving basically around the economy, business, personal finance and money. She had once revealed that she was inspired to go into journalism at a very young age courtesy of her mother.
Jennifer Westhoven's Age and Early Life
The lady journalist was born on August 16, 1971, in Cranford, New Jersey, in the United States of America, where she was also raised. Information about her early life and parents is not available but it is said that she has a younger brother although his name is not known.
Jennifer Westhoven is a bachelor of arts degree holder as she graduated from Bryn Mawr College, the women's liberal arts higher institution in Bryn Mawr, Pennsylvania, where she studied history and political science.
Although currently with HNL, Jennifer Westhoven kicked off her journalism career in 1993 as a stock market news reporter for the international news organization, Reuters. She stayed there until the year 2000 and while at the Reuters, she covered stories about the stock market's rise during the period of the technology boom.
She also interviewed notable figures in the financial industry such as economist and financial analyst Abby Joseph Cohen of Goldman Sachs, Dennis Kozlowski, former CEO of Tyco International and the one time head of the New York Stock Exchange (NYSE), Richard Grasso.
CNN Career Profile
After seven years of working for the Reuters, Jennifer Westhoven landed a job with the news-based pay-TV channel, CNN. When she started working there in May 2000, she worked for both CNN and CNNfn, a former financial news network operated by the CNN, covering many stories straight from the floor of the New York Stock Exchange.
She has covered stories of some major financial events such as the 2008 financial crash, the effect of the September 11th terrorist attacks on the economy, the fast-rising economy of China, and the jobs market.
Jennifer also covered stories about the Enron scandal which eventually resulted in the bankruptcy of the Houston-based energy company, the Enron Corporation and the dissolution of the accounting firm, Arthur Andersen.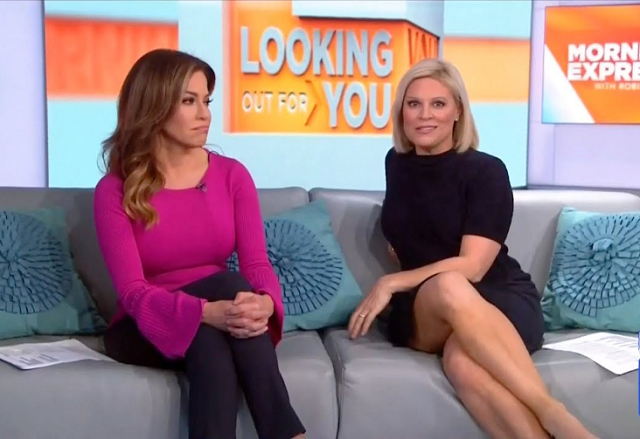 Joining the CNN Headline News (HLN), she covered the economy, business and money stories, focusing on the effect of these stories on the viewers. In 2006, Jennifer Westhoven became a part of the CNN Headline News (HLN) morning show, "Morning Express with Robin Meade".
Her regular segment all through the morning show and also on the show, Mid-Morning Block show is known as Your Money. The television personality also makes a regular appearance on HLN's weekend newscast, filling in as an anchor, in addition to also appearing on the weekend show, "Clark Howard". Jennifer Westhoven also serves as a contributor to the program, Your Money, which airs on Saturday and Sunday afternoons on CNN.
Among international newspapers that have carried her stories are the Financial Times of London, the Washington Post, and the New York Times. Jennifer's updates include the latest development from Wall Street, Corporate America, and personal finance.
Jennifer formerly reported from the headquarters of CNN in New York City and also from the New York Stock Exchange and NASDAQ but currently, she is based in Atlanta.
Details of her Husband
The super-talented lady has been married for over a decade to Joe Palese, a professional yoga teacher, musician and composer. Joe completed his first yoga training in 1997 at the World Yoga Center in New York City. In the Spring of 1998, he continued his studies with John Friend, the American yoga teacher who created Anusara Yoga and is yet to finish.
Jennifer Westhoven and Joe Palese met when she took part in his NYC yoga class and they dated for a long time before finally getting engaged in November 2006. They eventually got married on the 15th of October 2007.
The couple has been blessed with a son and daughter named James and Jessamine respectively. While their son arrived first on 21 April 2011, their daughter was born sometime in 2014.
Other Facts About Jennifer Westhoven
1. The television personality is said to earn an annual salary of $200,000 and has an estimated net worth of $2.5 million.
2. She is 5 feet 3 inches tall and has body measurements of bust – 34 inches, waist – 32 inches and hip – 36 inches. Jennifer also has full legs and and a curvy body that makes her stand out in a dress.
3. Jennifer Westhoven was unable to pass her New Jersey driving test due to the fact that she could not park parallel.
4. She was also a member of the Girl Scouts of the USA.