A natural performer, Jessica Biel has metamorphosed from the little kid acting in front of a mirror to one of Hollywood's most recognizable faces. The star model and actress, just like her noble husband, has an impressive resume and has achieved enviable feats in her career thus far with no sign of slowing down.
As of now, Biel's career has spanned almost 3 decades and during this period, she has assumed the form of a lot of things, including singer, model, actress, and producer. She is also thriving at the homefront with her equally famous husband.
Finding Her Feet As A Vocalist Was Biel's First Steps In Her Career Pursuit
Born on March 3, 1982, in Minnesota, Biel spent her childhood moving from city to city owing to her family's frequent relocations. The family finally settled in Boulder, Colorado, having lived in Texas, Connecticut, and Illinois. While growing up, Biel had vast interests – she was a level 6 gymnast, a skilled soccer player, as well as a trained vocalist. However, she decided to toe the path of becoming a musician.
In 1991, at age 9, she began appearing in musical productions in theatres in her hometown. The young prolific singer played the lead role in productions like Beauty and the Beast and The Sound of Music amongst others. Right from time, Biel received a lot of widespread praise and acclaim from audiences following her superb acting and singing prowess.
She Tasted The Waters In The Modelling Industry Too
Biel also began professional modelling during her childhood. At age 11, she got into a competition in Los Angeles sponsored by the International Modeling and Talent Association. After the show, Jessica got a professional talent manager and an agent to help further her modelling career.
Fortunately, Biel began to land some huge modelling gigs across the United States. She appeared in various commercials and on print advertisements for brands and products. Among others, she is best known for appearing in commercials for products such as Pringles and Dulux Paint.
Beil Started Appearing In Films In The Mid '90s
The star actress made her film debut in the classic film, It's a Digital World released in 1994. Biel portrayed the character Regrettal in the short film which was directed and produced by award-winning film producer Paul Greenberg. Later on, in 1996, the budding actress at the time, landed a role in the popular television series 7th Heaven. She was 14 at the time when she got cast as Mary Camden in the acclaimed show.
In 1997, Biel earned her first feature film role in the critically acclaimed film Ulee's Gold. For her superb performance, the talented actress received the Young Artist Award. The following year, she starred alongside Jonathan Taylor Thomas in I'll Be Home for Christmas. More so, she featured in Summer Catch and The Rules of Attraction during the same period. The latter was a box office hit and received a lot of critical acclaim from fans and movie critics.
Jessica Biel rose to prominence as an actress in 2003 after she featured in The Texas Chainsaw Massacre film. Despite not achieving critical success, the film was a huge box office hit, grossing over $80 million in the United States alone. In 2004, the American actress appeared in Blade: Trinity which is part of the popular Blade film franchise. Similarly, the film was an instant box office hit, grossing over $128 million.
Notable amongst the other films and television series she has featured in the past years include, The Illusionist, Home of the Brave, Next, Hitchcock, A Kind of Murder, Spark, Emanuel and the Truth About Fishes, Shock and Awe, BoJack Horseman, The Sinner, and Limetown.
Jessica Biel's Stint As A Producer
As a producer, Biel got her first shot when she collaborated with other producers like Mike Landry, Chuck Pacheco, Michelle Purple, and Carlos Velazquez to produce the 2016 film, The Book of Love. Biel also starred in the film alongside the likes of Maisie Williams, Jason Sudeikis, Orlando Jones, Paul Reiser, and Mary Steenburgen.
However, the Minnesota native earned her break as a producer when she worked on the widely watched series The Sinner. The crime drama was created for USA Network by Derek Simonds. Biel was featured among the cast of the mystery television show alongside Christopher Abbott, Abby Miller, Bill Pullman, Carrie Coon, Natalie Paul, and Dohn Norwood.
The Sinner premiered on USA Network on August 2, 2017. Its first season received critical acclaim and it earned a nomination for Best Miniseries or Television Film at the 75th Golden Globe Awards. Biel was not left out as she was nominated for Best Actress-Miniseries or Television Film by the award company.
More so, Jessica was named as one of the executive producers of the short film, Hole in the Paper Sky. She was also cast in the short film as Karen Watkins. The film went on to win several awards, including Best Short Film from both Beverly Hills Film Festival and Florida Film Festival.
See Also: Penelope Cruz Husband, Sister, Children, Nationality, Measurements
 Inside Jessica Biel's Marriage To An Award-Winning Singer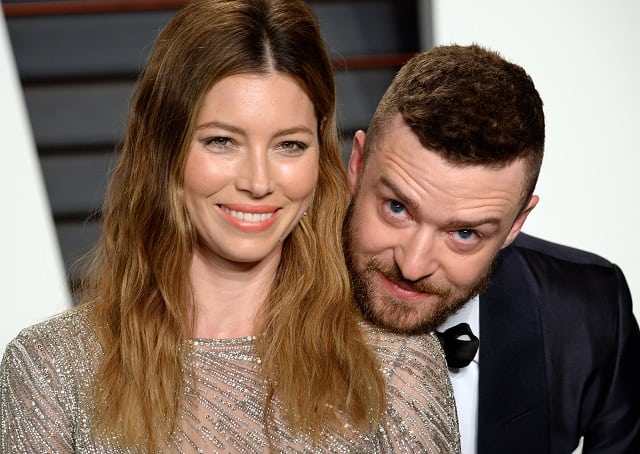 The beautiful actress has always been a sight for sore eyes for every man that comes in contact with her. However, to the disappointment of her all the guys crushing on Biel, the stunning lady is happily married to her longtime heartthrob Justin Timberlake. Her marital status is not changing anytime soon either as the pair seems to be waxing strong in their love as the years go by.
Timberlake and Biel officially started dating in January 2007. They had previously met at Timberlake's birthday party. The two broke up in 2011 following a disagreement but that didn't stop them from occasionally hanging out. The lovebirds finally announced their engagement in December 2011 and by October the following year, they were married. They tied the knot at an elaborate ceremony held at the Borgo Egnazia resort in Fasano, Italy on October 19, 2012. About 3 years down the line, their union was blessed with a son, Silas Randall Timberlake, on April 11, 2015. The couple has continued to maintain a strong bond with each other over the years.
Prior to dating the singer and actor, Biel was reported to have been in a relationship with the American actor, Chris Evans. The pair were in an on and off relationship from 2001 until they finally broke up in 2006.