Becoming a successful actor or actress is not easy, but Jessica McNamee, an Australian actress, gained widespread fame thanks to her role as Sammy Rafters in the Australian family series Packed to the Rafters. She has found her footing in the Australian entertainment industry and as well as in Hollywood.
Jessica has appeared on the big screen alongside top stars like Channing Tatum, Rachel McAdams, and Jason Statham. Read on to learn more about the Australian beauty.
Jessica McNamee: Biography (Age)
The actress was born on the 17th of June, 1986 in Sydney, Australia. She grew up alongside her two sisters, Penny and Rebecca McNamee, and a younger brother. They were all raised by parents Peter and Helen McNamee.
Her interest in the entertainment industry cropped up at a rather young age. Jessica McNamee attended Loreto Normanhurst high school located in Normanhurst, New South Wales, Australia. During this time, she appeared in several plays and dramas in her school. After high school, she went on to study and complete her tertiary education at the University of Sydney, Australia.
Jessica McNamee's elder sister, Penny, is also a well-established Australian actress who has set herself up nicely in both the American and Australian entertainment industries. Her famous appearances are in the movies See No Evil and the HBO series, The Pacific. It seems acting runs in the family. Jessica is also the aunt of Teagan Croft, another Australian actress who is currently starring as Raven in the DC Comics web TV series Titans.
Career: Movies & TV Shows
Jessica McNamee's foray into television began when she got the minor role of Lisa Duffy in Seven Network's soap opera Home and Away. The series was about the lives and times of the inhabitants of a fictional little town called Summer Bay. Through its long run of 32 seasons, it has had storylines that focused on different families in the town, examining their relationships and how they get through good times and bad. The series holds the record as the second-longest running series in Australia, coming in after the immensely popular soap opera, Neighbours.
Jessica McNamee landed her television breakthrough on the family series Packed to the Rafters. She was cast in the role of Sammy Rafter, the wife of Nathan Rafter and daughter-in-law of Dave and Julie Rafter, the central characters of the show. The show centred itself around the Rafters, their ups and downs as well as their bond together as a family against the world. The show was so well received that it was broadcast in several other countries besides Australia. Jessica McNamee appeared in 55 episodes from 2008 – 2010. She then appeared for a guest role in the 2013 special.
In-between that time, the lovely actress also appeared on the Australian ninth season of Dancing with the Stars. She appeared for 10 episodes, brandishing her dancing prowess, and emerged sixth place at the end of the competition.
Jessica McNamee has won several roles over the years, including a guest role in the series White Collar (2013), appearing in four episodes of The Time of Our Lives (2014) and then finally grabbing the main role of patrol officer Theresa Kelly in the series Sirens (2014 – 2015). For her movies, she scored roles in The Loved Ones (2010), 50-50 (a 2010 short film), The Vow (2012), CHiPs (2017), Battle of the Sexes (2017), The Neighbor (2018), and The Meg (2018).
All in all, Jessica McNamee has had over a decade in her acting career, starting in 2007, and she surely has more years to come.
Husband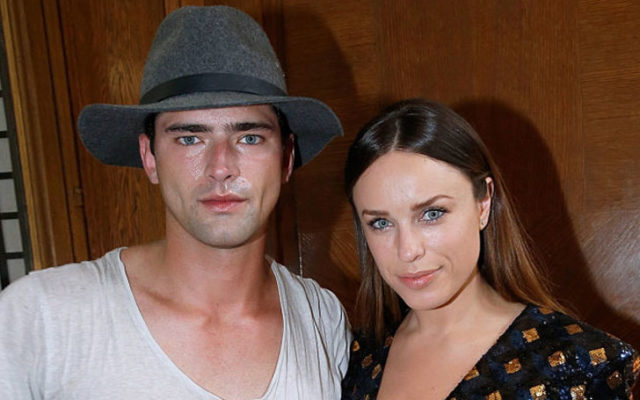 Jessica McNamee is not yet married but she is currently in a relationship with Sean O'Pry, an American model who has modelled for fashion brands like H&M Magazine, Calvin Klien, Lacoste, Giorgio Armani, DKNY, Diesel, and Armani Jeans. In the year 2008, he was on Forbes' list of most successful male models in the world. He also made the 2015 Vogue's list of Top Ten Male Models of All Time.
Jessica met her beau in 2014. Shortly after, they began dating. So far, they haven't revealed any plans about tying the knot down the line. But that doesn't seem to be a bother because the couple always appears to enjoy each other's company and appreciate the relationship they currently have. What's more, they are very supportive of each other's careers.
See Also: Jeannie Gaffigan – Bio, Kids, Facts About Jim Gaffigan's Wife
Jessica McNamee: Net Worth
With the roles she has been cast in, and her performance in each of them, Jessica McNamee has been able to prove herself a formidable actress. As a result, she has amassed a nice net worth estimated at $1.5 million. She can afford to live a luxurious lifestyle with her family in Australia.