Jessica Tarlov is an American political consultant, strategist, and analyst whose influential and regular TV presence has made a popular figure. A good example of beauty with brains, Tarlov has appeared on various TV networks, mostly the FOX News Network where she is known for her liberal views on political analysis and insights.
She is also the senior director of research at the Bustle Digital Group. Here are all the interesting facts you should know about the charming and talented lady.
Early Life and Career
Jessica Tarlov was born on March 9, 1984, in New York to Judy Roberts and Mark Tarlov. Her father Mark is a popular director and producer while her mother Judy is a writer and a wine manufacturer. She has a younger sister Molly Tarlov who is an actress.
Tarlov attended Bryn Mawr College where she graduated with a Bachelor's degree in Arts & History. As an undergraduate, she headed the college Tennis Club & the Political Science Association. Tarlov went on to attain a Masters degree in Political Science from the London School of Economics & Political Science in the year 2007. She further topped it off with a Ph.D. in Political Science and Government from the same school in 2012.
Career Beginning and Rise to Fame
After graduation, the career-driven and highly ambitious Tarlov first worked as a project manager at Merrill Lynch in 2007 where she represented her company in conferences at Paris and Brussels discussing European Union directives. While at the London School of Economics, she also worked briefly as a graduate teaching assistant between 2008-2009.
Thereafter, she worked briefly as a Communications and Digital Strategist at the BackBoris organization in London; this was in 2012. However, Tarlov's first major hit came in 2008 when she landed a job as a Democratic strategist at Douglas Schoen LLC in New York. Asides advising domestic and international clients on messaging strategies, her role there also includes managing the company's publications such as their books and opinion editorials.
While working at Doug Schoen, she appeared on many prominent networks. In 2017, she began working as the Senior Director of Research & Consumer Insight at Bustle Digital Group where she conducts proprietary surveys of millennial female readership nationwide. Later that same year, she joined Fox News Channel as a regular liberal contributor across various programs on the network.
Jessica Tarlov is also a writer with several publications to her credit. Some of her works have been published in various national dailies including Daily Beast, NY Daily News, Forbes, and Fox News amongst others. More recently, she co-authored a book America In The Age of Trump: A Bipartisan Guide with her boss Douglas Schoen. The book did not only highlight America's decline but also the underlying problems and its causes. Tarlov and Schoen had previously written a piece in 2014 for the Washington Times about the importance of a political centre. Interestingly, Schoen is also a political consultant and a Fox News contributor. He's worked for several prominent political figures including President Bill Clinton, Tony Blair, Michael Bloomberg, and Evan Bayh.
Is Jessica Tarlov Married?
Jessica Tarlov is apparently one of those celebrities who like to keep their personal lives under the radar and away from the media. While there is no information available regarding Tarlov's dating history, boyfriend, or marriage, we do know that she may currently be single as she is not married and has no children. For now, the charming and multi-talented Tarlov who is famous for her in-depth political knowledge appears solely focused on her career as well as attaining greater heights.
See Also: Lee Ann McAdoo Bio, Age, Height, Body Measurements and Other Facts
Height, Weight, and Other Facts
1. The young and beautiful Jessica maintains a slim and enviable physique. She stands tall at the height of 5 feet 11 inches and weighs about 58 kg. Her body measurements are 36-25-36 inches.
2. Jessica's father Mark Tarlov is a producer with various movies to his credit such as The Man Who Knew Too Little, Copycat, Christine and Serial Mom. Mark has also directed a couple of movies including Simply Irresistible and Temptation.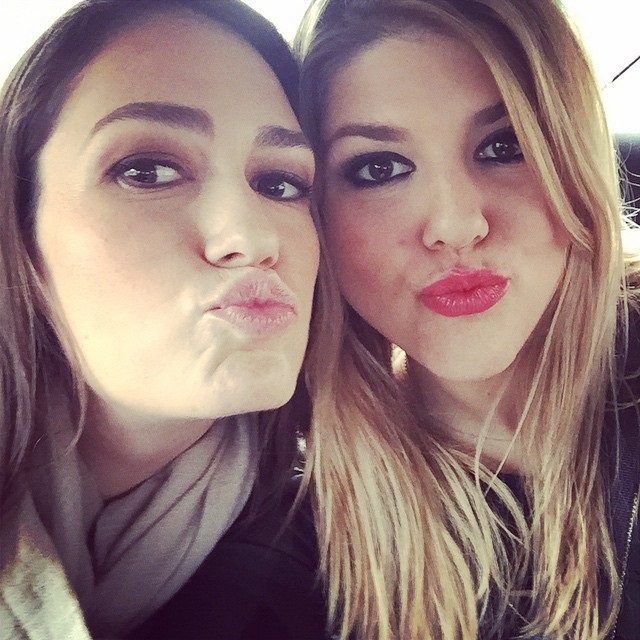 3. On the other hand, Jessica's younger sister Molly has worked on successful movie roles such as Simply Irresistible, MTV series Awkard, Everlasting, G.B.F., iCarly and Nasty Habits, amongst others. Molly is married to drummer Alexander Noyes. The couple got married in March 2017.
4. The political strategist has an active social media life, especially on Twitter. You can connect with Jessica and her over 26K teeming followers via her Twitter handle.
5. Jessica Tarlov, a beauty with brains has an influential and charming presence in politics. While she is known as a strong supporter of Hillary Clinton during the 2016 US Presidential election, she interestingly has President Donald Trump as one of her active listeners.