Jessica Williams is a woman who has a lot of feathers in her cap – and keeps acquiring more. The former senior political correspondent of the comic Daily Show, who is also a comedian and actress whose recent movie appearance include starring as a playwright just recovering from a recent split with her boyfriend, Damon, and meeting another guy, Boone, who was also coming out of a recent divorce in The Incredible Jessica James. That leads to the question, how is Jessica's love life and who is she dating in real life?
Her acting career was birthed during her high school days and the veteran entertainer has since recorded several appearances on both the small screen and the big screen.
A Walk Through Jessica Williams' Career Beginnings In High School
Born on the 31st day of July 1989, Jessica Williams' roots can be traced to the Bamileke tribe of Cameroon, in West Africa. Growing up in Los Angeles, the young comedian had her early education at Narbonne High School where she first began acting in the school's drama department.
With her career path tending towards the performing arts, Jessica proceeded to the California State University where she honed her skills, graduating with a Bachelor's degree in film and electronic arts. The actress' very first TV appearance was in 2006 when she featured regularly in Nickelodeon Television series Just for Kicks. She landed a job as a senior correspondent with the Daily Show in 2012 and became the youngest correspondent and the first African American female correspondent in the history of the show.
She Has Gone On To Make Many Other Appearances
The highlight of Jessica's career was on January 11, 2012, when she debuted on the Daily Show. Before that, she was a regular performer at the Upright Citizen's Brigade Theatre in L.A, California. Williams featured in Season 3 of HBO Television series Girls. In 2015, she appeared in the American comedy movie, People, Places and Things – a movie written and directed by James Strouse.
Along with American actress and comedian, Phoebe Robinson, Jessica co-hosted a comedy podcast 2 Dope Queens, appearing in an HBO special spun-off from the podcast in the second month of 2018. The Podcast which was recorded live in Union Hall, Brooklyn features 3 three guest comedians and had its first airing on April 4, 2016. Discussions mostly bordered on race, sex, gender, and other trivia.
The Actress  Doubled As An Executive Producer On The Set Of The Incredible Jessica James
Jessica Williams also appeared as a guest in an episode of the Daily Show in June 2016. She starred in the movie The Incredible Jessica James in 2017 where she played Jessica – a playwright finding the way forward in her romantic life after a messy breakup. Jessica also doubles as the executive producer of the movie which was released by Netflix on July 28, 2017.
In 2018, the talented actress and comedian appeared in Fantastic Beast: The Crimes of Grindelwald – a movie which is a sequel to 2016's Fantastic Beasts and Where To Find Them. In the movie, she portrays Professor Eulalie Hicks – a teacher from the school of Witchcraft and Wizardry.
A Peek At Her Best And Future Productions
Though she has appeared in several productions, The famous actress who currently resides in both Los Angeles And Brooklyn, New York has recorded quite a few "bests" over the years. We would not be far from the truth to say that the best of Jessica Williams was captured when she came as a senior correspondent on the Daily Show. The role which lasted from 2012 to 2016 has been described by many as the highlight of her career in the entertainment industry.
Of equal importance is her role as the co-host of the podcast 2 Dope Queen which was well received by the viewing public. For her efforts, she was awarded the Youngest Correspondent ever by the Daily Show in 2012 as well as the First Black Woman on Daily Show the same year.
Jessica Williams' most recent productions include appearing as Jess in the 2019 Corporate Animals – a horror movie that was directed by Patrick Brice. Within the same year, the African actress showed up in Booksmart – a highly anticipated American comedy directed by Olivia Wilde where she depicted the character of Miss Fine.
2019 seemed to be a prolific year for the actress as she made another appearance on the sets of The Twilight Zone – a television series where she was cast as Rei Tanaka in the Episode: Six Degrees of Freedom. Jessica Williams has Omniboat: A Fast Boat Fantasia and Fantastic Beasts and Where to Find Them 3 slated for 2020 and 2021 respectively.
The Comedienne and Actress Is Also An Author
We have seen several celebrities who are known for just one thing, but for Jessica Williams acting and hosting doesn't seem to be enough. Her talent in the creative arts still extends to include writing. The host of 2 Dope Queens is a known prolific writer and an accomplished author with several published books to her credit.
Some of the books authored by her include 50 Facts That Could Change the World, Making Connections Level 2 Teacher's Manual: Skills Strategies for Academic Reading, Anthony's Cross, The Date, Cat Care for Cat Lover, and lots more.
What We Know About Her Love Life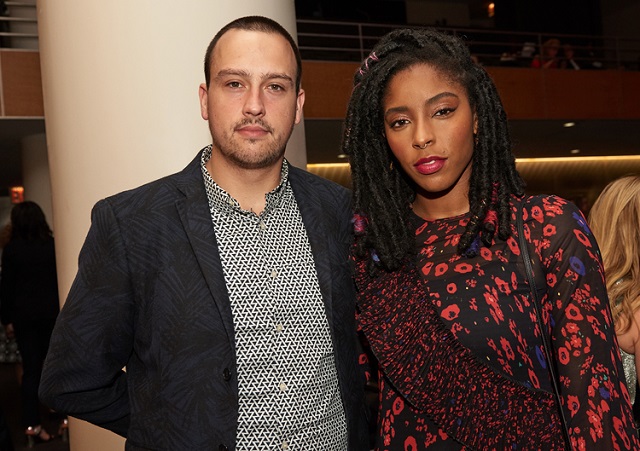 The 6 foot tall Afro-American actress hasn't been too vocal about her love life, but her Instagram page tells the whole story. Jessica William's boyfriend was Blaine Spesak with whom she has shared many cute photos on Instagram showing their time together.
Spesak was a white American born in Valencia, California. He was the son of John and Pamela Spesak. A graduate of Fine Arts and Photography from the School of Visual Arts, Jessica William's boyfriend worked briefly as a studio manager for a media firm Carlton Davis Photography before finding another job as a freelance photographer with Darrin Haddad Photography and Sam Kaplan Photography.
The couple met on the street of New York City where they hit it off and was together until Spesak's demise on the 9th of February 2019. The photographer was already doing his last semester at New York University, where he was completing a Master's degree in Fine Arts. His cause of death is yet to be revealed by his family.
Read Also: Who is Samantha Bee? Here Are 5 Fascinating Facts You Need To Know
Jessica Williams recently took to Instagram to describe the depth of grief she felt upon the death of her boyfriend. According to the comedian, the onset of grief is just so awful to bear. She got advised by friends to take tones of water and go for walks when possible and not to go 'inward' which she describes as difficult as grief literally takes you over.
Jessica said the months following Spesak's death found her moving between various states of grief. Sometimes, she just stayed at home and let out the tears. At other times, she spent time with empathic friends who came around to share her grief. She talked about a few times she was able to pull herself together, throw on some clothes, and leave the house like when she attended the premiere for The Game of Thrones.