An actress, comedian and former senior political correspondent of the comic Daily Show, Jessica Williams has a lot of feathers in her cap and she isn't thirty yet. Among her most recent movie appearances is The Incredible Jessica James where she stars as a playwright just recovering from a recent split with her boyfriend, Damon, and meeting another guy, Boone, who was also coming out of a recent divorce. That leads to the question, how is Jessica's love life and who is she dating in real life?
Who is Jessica Williams? Bio, Age
Born on July on the 31st day of July 1989, the young comedienne's roots can be traced to the Bamileke tribe of in Cameroon, in West Africa. She grew up in Los Angeles and had her early education at Narbonne High School where she first began acting in the school's drama department.
She graduated from the California State University with a Bachelor degree in film and electronic arts; her very first TV appearance was in 2006 when she featured regularly in Nickelodeon Television series Just for Kicks. She landed a job as a senior correspondent with The Daily Show in 2012 and became the youngest correspondent and the first African American female correspondent in the history of the show.
Career
The highlight of Jessica's career was on January 11, 2012, when debuted on the Daily Show. Before that, she was a regular performer at the Upright Citizen's Brigade Theatre in L.A, California. Williams featured in the Season 3 of HBO Television series Girls. In 2015, she appeared in the American comedy movie, People, Places and Things, a movie written and directed by James Strousse.
Along with American actress and comedian, Phoebe Robinson, Jessica co-hosted a comedy podcast 2 Dope Queens on October 6th, 2015. The Podcast which was recorded live in Union Hall, Brooklyn features 3 guest comedians. Discussions mostly bordered on race, sex, gender, and other trivia had its first airing on April 4, 2016.
Williams also appeared as a guest in an episode of The Daily Show in June 2016. She starred in the movie The Incredible Jessica James in 2017 where she plays Jessica, a playwright finding the way forward in her romantic life after a messy breakup. Jessica also doubles as the executive producer of the movie which was released by Netflix on July 28, 2017.
In 2018, the talented actress and comedian appeared in Fantastic Beast: The Crimes of Grindelwald a movie which is a sequel to 2016's Fantastic Beasts and Where to find them. In the movie, she portrays Professor Eulalie Hicks, a teacher from the school of Witchcraft and Wizardry.
With respect to her future project, Jessica Williams in 2019, will be appearing in Booksmart, a highly anticipated American comedy directed by Olivia Wilde as well as Corporate Animals, a horror movie that is being directed by Patrick Brice.
She was awarded the Youngest Correspondent ever by the Daily Show in 2012 as well as the First Black Woman on Daily Show the same year.
Boyfriend – Blaine Spesak
The 6 ft tall Afro American actress hasn't been too vocal about her love life, but her Instagram wall tells the whole story. Jessica William's boyfriend is Blaine Spesak.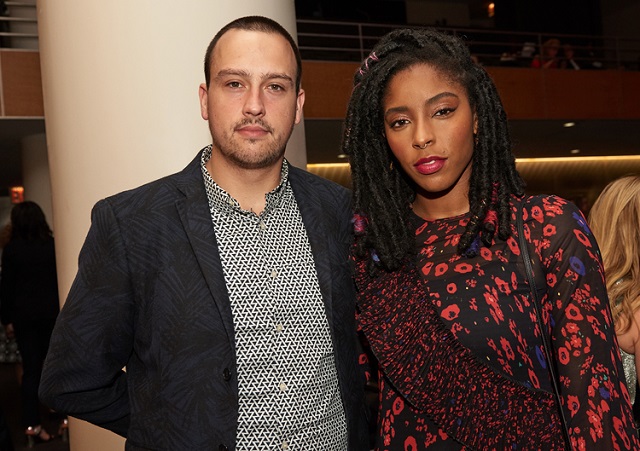 Spesak is a white American born in Valencia, California. He is the son of John and Pamela Spesak. A graduate of Fine Arts and Photography from the School of Visual Arts, he worked briefly as a studio manager for a media firm Carlton Davis Photography before he found another job as a freelance photographer with Darrin Haddad Photography and Sam Kaplan Photography.
The couple met on the street of New York City where they hit it off and has been together ever since. They have shared many cute photos on Instagram showing their time together. Hopefully, we will be hearing about their engagement and wedding soon if things finally work between them.
Height
One could guess that Jessica's 6ft (1.83 m) tall athletic frame would make basketball her favorite sport but that would be dead wrong as she took to playing volleyball (and still does). Williams weighs 5 kg (125 pounds).
Other Facts About Jessica Williams
The young African American celebrity does more than appear on the big screens and has to her credit quite a number of books written by her. So far so good, from acting, comedy and writing careers, Jessica Williams' net worth currently stands at about $2 million.
Read Also: Who is Samantha Bee? Here Are 5 Fascinating Facts You Need To Know
She is not only a comedienne and actress but also a prolific writer and an accomplished author with several published books to her credit. Some of the books authored by her include 50 Facts That Could Change the World, Making Connections Level 2 Teacher's Manual: Skills Strategies for Academic Reading, Anthony's Cross, The Date, Cat Care for Cat Lover and lots more.