Most people know Joanna Zanella as the fiancée of retired MMA fighter and podcaster, Brendan Schaub. However, this gorgeous lady is much more than that. She is an accomplished person in her own right and is a model, actress and media personality.
Joanna is also known as someone who prioritizes family and her love for her family is well known and well documented; she often uses her social media handles to showcase her love for them. Get to know more about Zanella here including her bio, family as well as other interesting facts about her.
Joanna Zanella – Bio
Joanna Zanella was born on the 5th of May 1988 in West Hollywood California. She spent her formative years in Southern California as well as the Mexican town of Guadalajara. When it comes to the subject of her family background, her father's name is Juan Carlos Camberos while her mother's name is not publicly known. Additionally, she also has a little brother named Stevo Camberos.
As previously mentioned, Joanna Zanella is one lady who loves her family to the moon and back. For instance, on Father's Day 2018, she posted a loving message to her dad on social media. She thanked him for teaching her hard work as well as showing her the love which gave her the strength, confidence, and ability to conquer the world. Similarly, on National Women's Day 2019, she celebrated her mom declaring that she does not need a specific day to do so. Her little brother is also not left out in this love fest. She described him as the best little brother she could ask for on National Sibling's Day 2019.
Career
Joanna Zanella is a model, actress and media personality. As a model, she has featured in commercials for diverse companies such as Wells Fargo Bank, Kraft, and Nickelodeon. She has also served as a spokesmodel with Umbrella Girls USA. When it comes to acting, Joanna Zanella has featured in several movies and soap operas, winning some awards in the process. Her filmography includes the 2008 indie film Un dia en el Banco. The film is about a lonely sexagenarian who decides to rob a bank on her birthday. Her plans are however foiled by the police and bank employees.
Zanella has also featured in other movies such as Hold the Line (2016), Reality Terror Night (2013), Sleeping Dogs Lie (2018) and Sin Verguenza. Sleeping Dogs Lie is a thriller about a wife who kidnaps her cheating husband as well as his mistress. Reality Terror Night is a horror movie about five reality TV contestants who find themselves trapped in a haunted house. Hold the Line, on the other hand, is a story about a doctor who uses her work as a refuge from the loss of her fiancé.
Joanna Zanella is also a media personality. She has hosted shows on TV Azteca and Fox Deportes. She has also hosted events at Univision and Coors light.
Family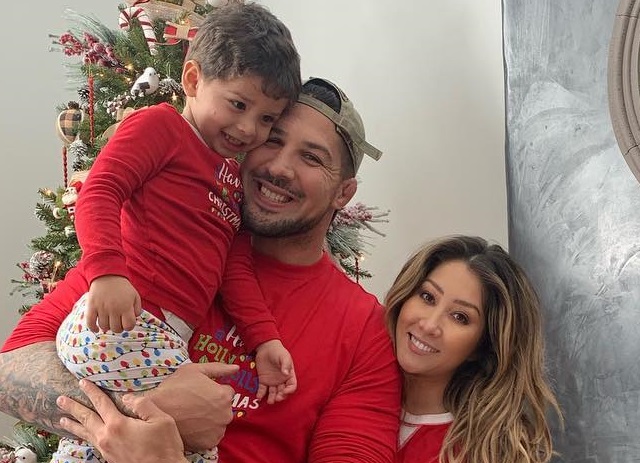 Joanna Zanella is engaged to Brendan Schaub. He is a retired UFC fighter, stand-up comic, and podcaster. During his time in the UFC, he took part in 15 fights out of which he won 10. Brendan Schaub retired from the UFC in 2015 and has since established a viable career as a podcaster, actor and TV show host. His podcast, Below the Belt, covers topics related to the MMA.
Zanella and her beau commenced their relationship in 2014 and got engaged in 2017. Even though they are yet to tie the knot, the couple have a son together. His name is Tiger Pax and he was born in February 2016. Zanella is very much in love with her son and fiancée. She often uses her social media accounts to show off the two men in her life. She once posted a picture of the trio going on a 6-mile hike.
See Also: Cristina Blackwell Biography – 5 Interesting Facts You Need To Know
Other Facts About Joanna Zanella
• Joanna Zanella is a beauty queen. She won the Miss Mexico Fox Sports USA Pageant in 2009.
• She is crazy about shoes. Her collection includes a Jordan Retro 3 Sneakers, Tory Burch Sandals, and a Christian Louboutin Jande Vendome, among others
• Zanella spent 10 years of her childhood in Guadalajara, Jalisco, Mexico before returning to the United States.
• She is a fitness buff and regularly works out with professional trainer Kerrie Christie – Box 'n' Burn.
• She has served as an ambassador and a spokeswoman for Deardens, a furniture and homeware store that is very popular with Latinos.
• Zanella has also served as an ambassador for the Tour of California Cycling Events.
• Joanna Zanella fell in love with acting at the tender age of four.