Joanne Kelly may not be the most popular of actresses, on television, or on the big screen, but she has been in the business for over two decades and being a part of TV's transformation from its unglamorous status to a revered medium. In that time, she has starred in several TV shows and made her fair amount of appearances in films.
Through all of those appearances, which include roles in famous TV works like Godfather of Harlem and Warehouse 13, there is still so much we do not know about the actress. We went in search of them, and here are twelve things we are sure you did not know about the Canadian auteur.
1. Joanne Wanted to Be a Hockey Player
With more than 48 appearances across film and TV, it is fair to say Joanne Kelly has found a fair amount of success as an actress, but all of it may not have happened if her childhood dream came true. Back in college, she was an active sportswoman, competing in volleyball, tracks, badminton, and basketball.
She also competed in hockey and harboured an interest in pursuing a career in the sport, but a career in acting was a little louder.
2. Joanne Kelly is a Graduate of Acadia University
One of the reasons Joanne Kelly's hockey dreams did not come to pass was down to the fact that she was already on her way to becoming an actress. After she completed high school, she moved to Nova Scotia, where she enrolled at the Acadia University to study drama and English.
After graduation, she took to the audition circuit and found her debut project in the short film, Slug.
3.  Joanne Shares Her Birthday with DaBaby and Ted Cruz
There is nothing inherently special about December 22. It is one of those few slow, exhausting but exciting days before Christmas, but for Joanne Kelly, it means a little more. It is her birthday, having been born on the day to her Canadian parents in Bay d'Espoir, Newfoundland in 1978.
Interestingly, it is not just her. She shares her birthday with a host of personalities from different professions. They include the rapper, DaBaby, politician Ted Cruz, singer Jordin Sparks, and fellow actor, Ralph Fiennes.
4.  Joanne Kelly Made Her First Film Appearance in her Debut Year
Joanne Kelly may have made her first recorded onscreen debut in 2001, in the short film, Slug, but 2002 was her main debut year. She had a series of first, her first TV show, Mentors, her first recurring role in Tracker as Zareth, and her first film appearance.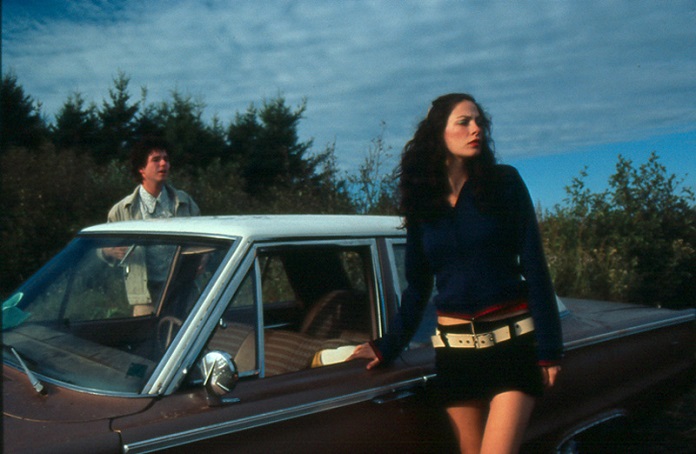 Kelly made her feature-length film debut in The Bay of Love and Sorrows, as Madonna Eveline Brassaurd. She starred alongside Peter Outerbridge and Jonathan Scarfe as one of the film's leading actors. Despite some positive reviews by viewers, the film currently maintains a 5.7 rating on IMDb.
5. Most of Joanne Kelly's Credits are on Television
Considering she has 12 appearances in short films and on the big screen, it might seem reductive to call Joanne Kelly, a TV actress. However, statistically speaking, she majorly is, with more than 36 of her entire filmography being TV roles.
Of those 36 roles, nine of them are TV movies, such as Mafia Doctor, Whiskey Echo, and Selling Innocence. The rest, are TV shows, like Jeremiah, The Newsroom, Slings and Arrows, and Vanished.
6. Kelly's Most Successful Project is Warehouse 13
Since her 2001 debut as a professional actress, Joanne Kelly has brought a lot of characters to life. None of them, however, brought her as much fame and career accomplishment as Myka Bering in Warehouse 13. She played the U.S Secret Service agent throughout the show's five-season run, across all 64 episodes.
She also appeared in the spin-off show, Warehouse 13: Grand Designs, starring in all ten episodes of the miniseries.
7. Joanne Starred in Extraction
No, not that popular one starring Chris Hemsworth and produced by the Russo Brothers. She starred as Natalie Myers in the 2013 action thriller film of the same name. It starred Vinnie Jones, Falk Hentschel, Sean Astin and Danny Glover.
Interestingly, the film has a similar storyline as the Netflix version, of a soldier who was the only survivor of a failed prison extraction mission and has to fight his way out of a maximum-security prison. It may not have been popular like the 2020 version, but it holds the title of the first studio film explicitly made for the internet.
8. She Also Starred in an Episode of Supernatural
Is there a Canadian actor and actress that began their career in the 2000s and didn't star in at least one episode of Supernatural? The Newfoundland-born actress marked her name in long-running series when she starred in the fourth episode of the fourth season, Metamorphosis.
She played the Michelle Montgomery, the wife of a seemingly normal family man who is a man-eating, Rougarou.
9. Joanne Kelly Has Received At Least Two Award Nominations
The award field is a very competitive circuit, with hundreds of talented actors and actresses vying to see their name read under the lights. So far, Joanne Kelly has been the recipient of two of those honours, from Gemini Awards.
Both nominations were for Best Performance by an Actress in a Leading Role in a Dramatic Program or Miniseries. She received the first in 2006, for her Frannie Mackenzie role in Playing House, and the second, in 2009 for Diamonds, where she played Stephanie Dresser.
10. Joanne Does Not Have a Social Media Presence
It seems as though every actor and actress has a form of social media presence today, especially on popular platforms like Twitter and Instagram. Surprisingly, that does not include Joanne Kelly, who has zero official presence on either platform.
Joanne's Guest Appearance on #TheResident 1×09 – 'Lost Love' Stills and Screencaps have been added to the gallery! https://t.co/NaV2dcLSBv #joannekelly pic.twitter.com/EQ0RNMXvdS

— Joanne Kelly Web (@joannekellyweb) March 28, 2018
No one knows why the actress has kept herself away from social media, but her absence has been filled with a couple of fan pages. There are at least two fan pages, @JoanneKellyFan, and @joannekellyweb, dedicated to the actress.
11.  She Doesn't Have any Known Boyfriend or Husband
One thing that seems pretty evident from her absence on social media is a strong desire to have a private life. Since she became a notable TV actress, there have been zero records of a boyfriend, husband, or love interest.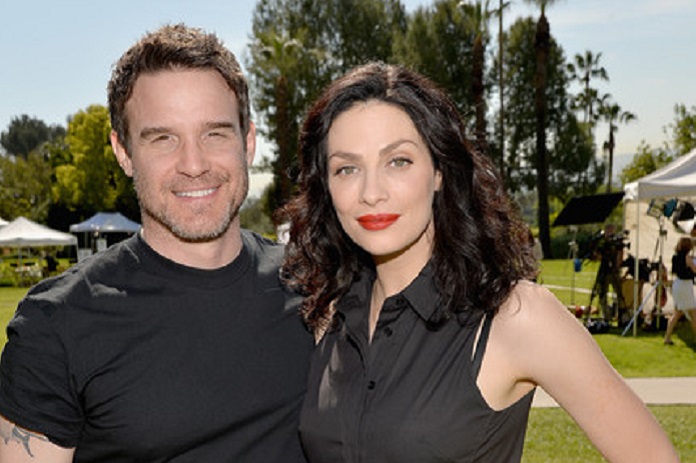 While that might suggest the actress is single, for all we know, she is living in a cabin with a husband she has been married to for years. The closest to a romantic link was in April 2014. She was spotted with Eddie McClintock, her Warehouse 13 co-star, at the Langham Hotel in Pasadena, California.
12. Joanne Kelly Has Had a Stage Career
Television might be the medium where she has the most recognition, but Joanne Kelly has equally done a lot of work as a stage actress, in the US and Canada. She has played parts in various including Fall, where she played Inge Morath at the Huntington Theatre.
Others include Jackie O in The House of Yes, Catherine in Proof, Rachel in Seven Stories, and in the Shakespearean play, Macbeth, she played the First Witch.