Jodelle Ferland is one of the raw talents in the film industry, she started out her career as a child actor, model, and dancer and has gradually established herself in the entertainment industry making appearances in commercially successful films and television shows and series over the years.
She gained worldwide fame after she performed well in the French-Canadian horror film 'Silent Hill' (2006) playing three different characters: Da Silva, Alessa Gillespie, and Dark Alessa. Since then, Jodelle has left nothing to chance as she pursues to be at the zenith of her career.
Jodelle Ferland Bio (Age and Ethnicity)
Jodelle Micah Ferland was born in the East Coast of Vancouver Island known as Nanaimo, British Columbia, Canada on the 9th of October 1994. She has a blend of various ethnic groups such as English, Austrian, French and a little mix of Asia although she holds Canadian nationality.
She has 2 elder siblings a sister and a brother with whom she grew up in Canada. At the tender age of 2, Jodelle started showing inclinations towards acting and being on television. Soon enough, she had her chance as a TV model doing commercials for companies. Jodelle was also enrolled in a music class where she learned how to play the violin and guitar.
By 1999, the future television star made her entrance into the Canadian movie industry with her role in 'Cold Squad' a TV series where she assumed the character of Hailey Hatcher. Her first film feature was in 'Mermaid' (2000) where she exhibited her raw talent in the film earning her a Daytime Emmy nomination as the youngest actress to be nominated for an award. From thereon, we have seen her star in many television series some of which are 'Dark Angel' (2001), 'Carrie' (2002), 'Supernatural' (2005, 2006, 2013, and 2015), 'Stargate SG-1' (2006), 'Motive' (2015), 'Dark Matter' (2015 to 2017) and 'Frankie Drake Mysteries' (2018) among many others. While for films, her notable projects are 'Silent Hill' (2006), 'Twilight Series in 2010 and 2012, 'Might Fine' (2012), 'Midnight Stallion' (2013 to 2014), 'My daughter's Disgrace' (2016), 'Bigger Fatter Liar' (2017), and the list continues.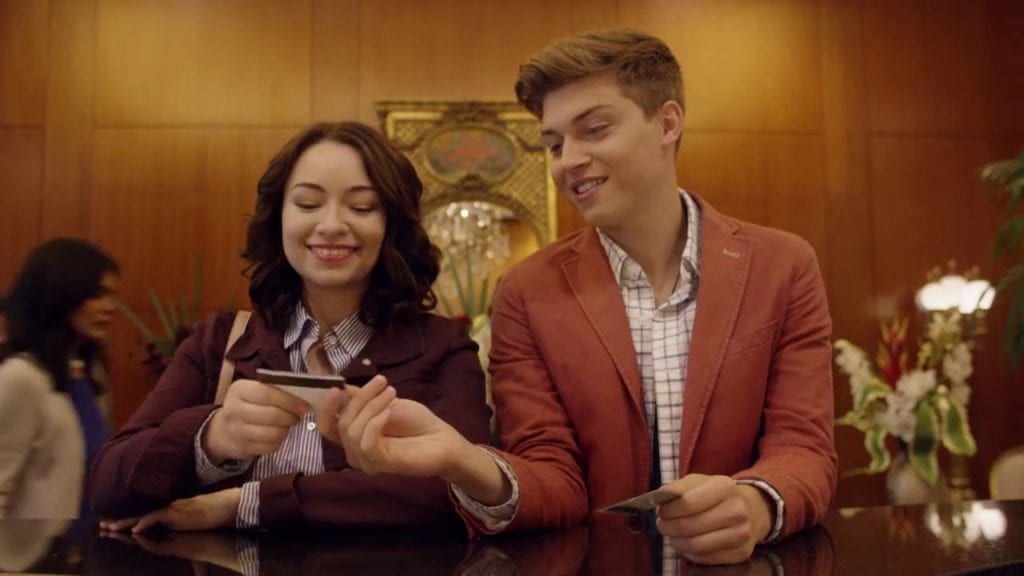 Furthermore, the talented actress has also done a voice cover in the video game 'BioShock 2' in 2010; besides she was also the narrator of an audiobook titled 'Wonder Women' released by Sam Maggs in 2016.
Her artistry efforts in the entertainment industry have not gone unnoticed or unappreciated as she has been seeing some award nominations since the beginning of her career. The nominations include the Young Artist Awards, The Daytime Emmy Award, Genie Awards, Leo Award, Saturn Awards among others. Jodelle won 2 out of these nominations which are 'Best Performance In TV Movies for her character as Desi Gill in the Movie 'Mermaid' in 2001, Lead Performance In TV Seris by CAMIE award for her role in Pictures of Hollis Woods in 2008.
The talented actress had just one speculated relationship, with Booboo Stalwart in 2010, a fellow Twilight co-actor who she met on set during their shoot of the Vampire and Werewolf film. Their attraction and affair did not become full-blown as the cute actor had his hands full already with Samantha Boscarino with whom he had initiated a relationship with earlier before he met Jodelle.
Much is not known about her personal life, we can safely assume she is quite single at the moment. However, in 2016, Jodelle Ferland made it known that she would be better off dating a man who is an animal lover as she is equally an animal lover and advocate herself.
Read Also: Taylor Lautner Biography, Net Worth, Girlfriend, Ethnicity, Is He Gay?
Her Parents
Jodelle Ferland was born as the last child of Valerie and Marc Ferland, her elder siblings are Marisha Ferland who is in the same trade as her sister, and a brother named Jeremy Ferland who towed the path of music. Though not much is known about her siblings and their respective careers, they are nonetheless assumed to be doing well. Her parents are believed to have their ancestry traced to Austria, England, and French.
Height, and Other Body Measurements
The lovely Canadian born actress, Jodelle Ferland is 5 ft 2 inch (1.57 m) on standing, her height is neatly complemented with a weight of 53 kilograms (116.8 lbs). Her other body measurements are reported as breast 35 inches, waistline 25 inches, and 36 hips with a shoe size of 5.5 (US).