Joe Mixon is widely known as a running back who has played for the Oklahoma Sooners. He was a talented 5-star ranked recruit who was considered the first pick by sports tabloids and ranking websites. However, following a series of debate and questions concerning his character, he ended up being picked in the 2nd round of the 2017 NFL draft by Cincinnati Bengals.  By June 2017, he inked a 4-year contract with the Bengals worth $5.45 million, with $2.81 million guaranteed and a signing bonus of $2.10 million.
Joe Mixon's Early Life and Career Beginnings
He was born in Oakley, San Francisco, California on the 24th of July, 1996 to Alise and John Mixon and he has five siblings. The talented young man played both basketball and football in his high school.
Joe Mixon had his high school education in Freedom High School. He spent 3 years with the Falcons as their starter, doing a marvellous job. He accumulated a rushing total for 1,443 yards and 21 touchdowns on 201 carries in his junior year and he gracefully finished up his senior year with 1,704 yards rushes and 23 touchdowns on 226 carries.
His prowess in basketball was not a disappointment as he racked up a 12.2 PPG average and a free throw percentage of 57% making 79 field goals all in the 19 games he partook in. His contributions saw his team with a 22-2 overall and 10-0 win in the league that season.
On his graduation, he was courted by 47 colleges including the UCLA, Alabama, etc, out of which pile, he chose Oklahoma University and played for the Oklahoma Sooners.
Career Highlights &
Injury Stats
Mixon's sojourn with the Oklahoma Sooners started on a worn foot as Joe Mixon was caught on camera, punching Amelia Molitor which led to a one-season ban from the team. When he returned the next season, he had a 76-yard touchdown reception, which was recorded as one of the longest ever caught by a freshman running back for the Sooners.
He went on to record his highest score ever for the Sooners with 31 carries for 263 rushing yards and two rushing touchdowns, with 4 receptions for 114 receiving yards and 3 receiving touchdowns which he earned in the game against the Texas Tech. He also contributed to his team's victory at the Sugar Bowl with 91 rushing yards, two rushing touchdowns, five receptions, and 89 receiving yards in the game against Auburn.
Professionally, Joe Mixon was drafted 48th overall in the 2nd round of the 2017 NFL draft despite the fact that he did not originally get an invite to the combine by the NFL. The Bengals arranged for his combine tests and then offered him a deal with the team. Due to heated debate surrounding his recruitment, he only played 14 games, 7 of which he started with 626-yard rushes, 4 touchdowns and 30 pass receptions for 287 yards with 3 forced fumbles recovered and 2 lost closing his first season record with the team.
In 2018, despite his injuries was able to record 179 yards rushes, 1 touchdown, 6 receptions in 2 games played. The running back player is estimated to be worth about $2 million, with an annual salary of $1.36 million.
Family Life
Joe Mixon disclosed in an interview that he was single-handed raised by a single mum, Alisa Smith and that he had 2 brothers and 3 sisters who look up to him. There are no much details about his entire family as he rarely talks much about his background and family. He is not in any known relationship as at the moment. He seems to be focusing on his career and rebuilding his already battered image that has been marred by bad publicity generated his assault charge.
Height and Weight
Joe Mixon has the frame, build, and the projected elite attribute of an NFL running back. He stands at a height of 6 ft 1 in, with his weight measured at 100 kg that allows him to smoothly glide through the backfield; a style that has drawn quite a few comparisons with players like Le'Veon Andrew Bell who is a running back for Pittsburgh Steelers.
Other Interesting Facts About Joe Mixon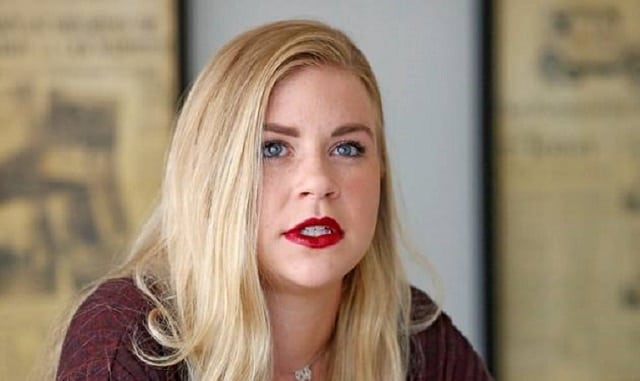 The young talent entered into a guilty plea after he was charged with the assault in July 2016 by Ms. Amelia Roe Molitor. The event occurred on the 25th of July 2014 – a day after he turned 18 – in a restaurant in Norman, Oklahoma. He was caught on camera in a heated argument with Molitor which led her to slap him. And in retaliation, Joe Mixon punched on her head and she slammed her face on a table, resulting in broken jawbones for which the young lady underwent corrective surgery.
He bagged a one-year deferred sentence, with 100 hours of community service, and was made to undergo behavior counseling sessions. He was further fined the sum of $1,200 and banned for a whole football season.