Joel Osteen is an American Televangelist, Senior Pastor of Lakewood Church based in Houston, Texas, a husband and a father of two. He is an author of many books, seven of which are New York Times Best Sellers and his televised sermons capture more than 7 million viewers per week and 20 million every month around the worldwide. Osteen's sermons are mostly inspirational and are broadcast 24 hours a day on Sirius XM Satellite Radio, Channel 128.
Joel Osteen's Biography 
Born on March 5, 1968, Joel Osteen was one of the six children of Dolores Pilgrim and John Osteen who was the founder of Lakewood Church and a former Southern Baptist pastor. After he finished high school in the city of Humble, in 1981, Osteen enrolled in Oral Roberts University, Tulsa, Oklahoma to study radio and television communications. However, he dropped out in 1982 to establish Lakewood television program focusing mainly on his father's sermons. For 17 years until January 1999, Osteen has been comfortable behind the camera rather than preaching on the stage.
Career
Osteen has been eluding the idea of taking the church stage despite encouragement by his father to do so. But it was inevitable after the Lakewood Church founder suddenly died of a heart attack. He gave his first sermon six days before his father's death and has been regular ever since, growing to the church's attendance from 5,000 to 43,000. With the tremendous growth in population, Lakewood Church acquired and renovated the Compaq Center which was formerly the home of the NBA Houston Rockets. It was reported that the renovation lasted up to a year and three months (from 2003 -2005) with the inclusion of five stories to boost its capacity and cost $105 million.
The launching of the church in 2005 was a grand occasion that had an estimated 56,000 people in attendance including the Governor of Texas, Rick Perry, and House Minority Leader Nancy Pelosi. So far, Lakewood Church services are televised in over 100 countries while Osteen is dubbed one of the most fascinating and inspirational pastors and author by prominent persons like Barbara Walters and former presidential candidate John McCain.
Joel Osteen has described his style of preaching as that which focuses more on God's goodness and on living a life of obedience. He emphasizes the power of love with a positive attitude. He has authored over 35 books starting from 2004. His very first book, Your Best Life Now: 7 Steps to Living at Your Full Potential was released in October 2004 by Time Warner and remained on the bestseller list for over 200 weeks. Other books include The Power I Am, Fresh Start, It's Your Time, Every Day A Friday, etc.
After the massive success of his first book, Osteen's second book which was entitled Become a Better You: 7 Keys to Improving Your Life Every Day, was released in October 2007. It was also a huge success with over four million copies printed and sold.
Net Worth and House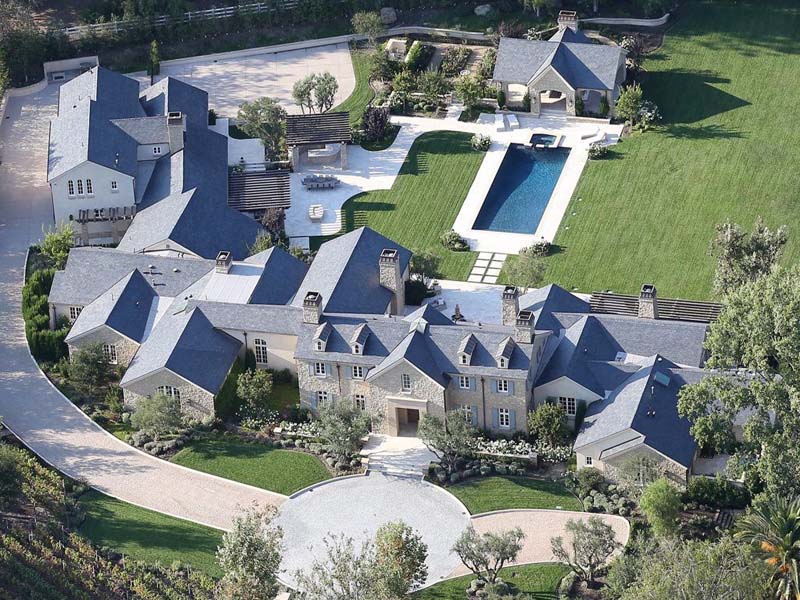 Osteen's net worth was last estimated to be somewhere between $40 and $60 million. He once said that as a senior pastor, he doesn't earn a salary from the church's annual budget of $70 million, rather, he relies on the income from his book sales. The pastor and his family live in a 17,000 square-foot mansion, estimated to be worth $10.5 million, in River Oak, Houston. His sermons have been characterized as a gospel of prosperity, which Osteen says is not a fair judgment. According to him, prosperity, being healthy, having great children, having peace of mind and money is important because God wants his people to excel so they can be a blessing to others.
See Also: Nathalie Emmanuel Height, Body, Husband, Parents, Boyfriend, Family, Bio
Who Are Joel Osteen's Wife, Son, and Daughter?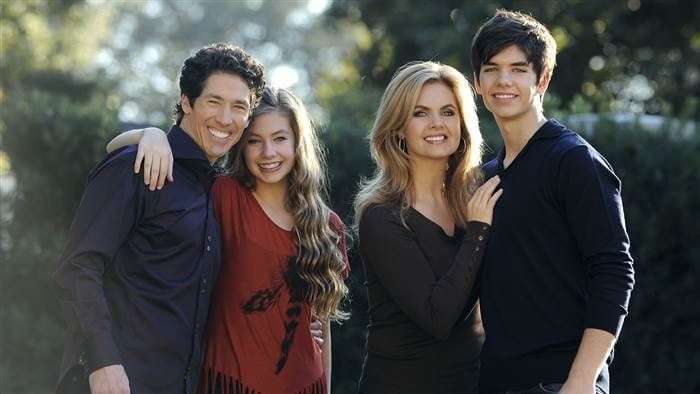 Joel Osteen and his co-pastor wife Victoria Iloff got married in 1987 and have two children; a son Jonathan and a daughter Alexandra Osteen. Victoria Osteen is also a successful author and founder of Lakewood's Women Ministry. Like her husband, she grew up in Houston, Texas with her parents who were members of the Church of Christ.
The Osteen family is actively involved in the church ministration. Osteen's older siblings, Paul, Lisa, Tamara, and younger sister, April, are all full-time ministers of the church while his half-brother Justin who is based in New York does missionary work.
Divorce Rumors
Being a public figure, Joel Osteen's marriage and family life has been subject to some very intense scrutiny in the past. After over 30 years of marriage blessed with a son and daughter, the couple seems happy and content to remain together for the rest of their lives; the scrutiny has not yielded any good dirt and as such there are no rumors or reports of conflicts in their marriage. Victoria Osteen once spoke about their marriage saying they had to learn to adapt to one another, willing to change and most importantly, make the daily choice to build their home on unconditional love.