You are not defined by your past, you are prepared by it. You are stronger, more experienced and you'll have greater confidence. This life quote by Joel Osteen gives an insight into the life of Joey Diaz, one of America's finest stand-up comedians and podcast hosts.
Joey's childhood and maturing years were not so innocent as he was involved in several crimes like cocaine addiction, kidnapping, and aggravated robbery which consequently landed him in prison. However, all of these experiences did not deter him as his life took a positive turn which is evident from the massive success he has garnered in the entertainment industry.
How Joey Diaz Found His Feet as an Actor & Comedian
After seeing the 1988 film, Joey Diaz registered for a $37 stand-up comedy course in the Rocky Mountain Post and invented a blue comedy act. However, he didn't give stand-up comedy a shot until three years after his release from prison. He had his first performance at the Comedy Works in Denver at a show which had Matt Woods as its star performer. Before he performed his introductory stand-up routine, he had a job as a doorman at Wit's End.
Although he started out as a stand-up comedian, Joey later branched out into acting and podcast hosting. He has featured in several films and television series which include notable appearances in productions like BASEketball, My name is Earl, The Longest Yard, Spider-Man 2, Taxi Both, Grudge Match, Smiley Face and The Dark Knight. He can also be seen in recent works like I'm Dying Up Here released in 2018, The Midnight Gospel in 2020, and the upcoming 2021 movie, The Saints of Newark.
Joey Diaz also launched his own audio and video podcast The Church of What's Happening Now in September 2012. More so, he is a regular guest on the Joe Rogan Experience and he has even gone ahead to produce an autobiographical documentary entitled, Where I Got My Balls From.
A Look At His Turbulent Childhood & Teenage Life
Joey Diaz whose full name is Jose Antonio Coco Diaz was born on February 19th, 1963 in Havana, Cuba. In 1970, he migrated from Cuba to North Bergen, New Jersey in the United States at a young age. At the time, it was known that he was the only Cuban-American in that town and it gathered that he was raised as a Catholic which explains his love for stories about Francis of Assisi and St Michael. Diaz attended McKinley Elementary School before proceeding to North Bergen High School from which he graduated in the year 1982. Joey was really good at performing arts and so received lots of awards during his days in North Bergen High School.
During his teenage years, his mother ran a bar and a successful illegal lottery known as Numbers Game in North Bergen, New Jersey. However, Joey grew up with little or no father figure as his dad died when he was just three years old. Although his mother's name is not known, it isn't an arguable fact that his mother influenced his life greatly though she also didn't live to see the man he became later in life. When he was 16 years of age, his mother was found dead on the floor of their home.
This tragedy struck him really hard and after this sad event, his life took a downhill as he got involved with criminal acts and drugs. Due to Joey's ugly behavior and tendency to get into trouble, he couldn't have a family to permanently stay with. As a result, in his teenage years, he was taken in by four different families around North Bergen he credits about twenty people who also helped him back then.
Diaz Battled Cocaine Addiction and How He Landed in Prison
In 1982, Joey moved to Colorado but due to his longing for home, he returned to New Jersey two years after – in 1984. The initial reason was to celebrate his birthday but then, he remained there for a period of one year and six months. During this time, his use of cocaine went from bad to worse. He described those 18 months as the worst 18 months of his life during which he made the biggest mistakes of his life.
The stand-up comedian finally left New Jersey in July 1985 and moved back to Colorado. He got enlisted to study Economics at the University of Colorado at Boulder but his stay at the university was short because it was uninteresting to him. So he quit and took up a job as a roof sealer. This earned him some money as he could now make ends meet. However, he was still unsatisfied with his state; this moved him to get involved in the kidnapping and robbery in 1988.
For his crimes, Joey was sent to prison where he served 16 months out of a 4-year sentence. During his prison time, Diaz usually performed for his fellow inmates during the weekly film screening event when their projector broke. However, even after leaving prison, he still battled with his cocaine addiction throughout the 90s up until 2007 when he finally quit. This happened after one of his cats fed on the substance. The comedian also added that his decision to quit was linked to his peace of mind and while it can take some people to get there, it took him 30 years.
Joey Diaz Has Been Married Twice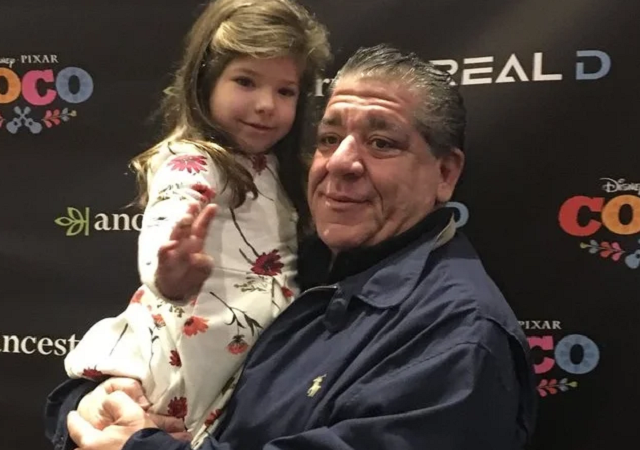 Joey has been in two marriages however, his first attempt at building a family was with a lady whose identity remains unknown. The only fact that has been linked to the marriage is that they had a daughter whose relationship with the comedian went sour after his divorce from her mother in 1991. It is also rumored that Joey Diaz made a stronger commitment to his career from then onward in order to make his little girl proud.
The talented stand-up comedian found love again, this time with Terrie Clark, a native of Tennessee. Not much is known about Terrie Clark as she has managed to stay away from the public scope although she appears as a guest on her beau's podcast sometimes. The couple has not been open with details of their love life nor their family but it is known that Joey and Terrie tied the nuptial knot on November 25, 2009. Prior to that, the pair had welcomed their lovely daughter, Mercy Soa Diaz, on January 8, 2003. The celebrity couple has been married over a decade as of 2020 and is enjoying every bit of their married life together with no rumors of a separation.