Johann Rupert is ranked among the wealthiest business tycoons in South Africa. According to Forbes' ranking of the world's billionaires for 2020, Johann was listed in the second position for SA. The multi-billionaire first struck out on his own to pursue a career in business before returning home to join the family business that majorly has to do with tobacco. Upon his father's demise, Rupert proved he could hold his own in the wheeling-dealing world of business by restructuring and diversifying what his dad left into a multi-billion dollar empire.
The shrewd business tycoon has accumulated a plethora of awards and accolades in the course of his business career. And from what is perceivable, his interests do not lie solely in business. Rupert is a sports enthusiast with a keen interest in cricket and golf. He is equally neck-deep into philanthropy, taking the credit for raising millions of dollars in charity funds, especially those that have to do with less-privileged children. But this is just the tip of the iceberg on the life of Johann Rupert.
Johann Rupert is a Native of Stellenbosch, South Africa
Born on 1st June 1950, Johann Rupert is a member of the Rupert family from Stellenbosch in South Africa. His given name at birth was Johann Peter Rupert. Johann's dad was a known South African business tycoon named Anton Rupert who lived from 4th October 1916 to 18th January 2006. His mother, Huberte Rupert, was born on 3rd December 1919 and died a year before her husband on 28th October 2005.
Johann is the oldest son of the Rupert family. He had a brother, Anthonij Rupert, who died in 2001 from the complications of injuries sustained in a fatal car accident. The two brothers spent their growing up years in their city of birth, Stellenbosch. In the 1950s, the Ruperts set up home in Thibault Street, right on the northern banks of the Eerste River.
Rupert Did Not Complete His University Education But Has Been Awarded Honorary Degrees
Growing up in Stellenbosch, Johann Rupert passed through Paul Roos Gymnasium School before enrolling at the University of Stellenbosch for further academic qualifications. According to his academic records, Johann did not complete his course (economics and company law) at the university as he dropped out to pursue a business career.
Many years after he dropped out of school, in 2004, Johann was awarded an honorary doctorate in Economics by the university. Similar to that, Nelson Mandela Metropolitan University also awarded him another honorary doctorate in Commerce.
What We Know About Johann Rupert's Early Career
After quitting school, Johann Rupert moved to New York City where he proceeded to launch his career in business. First, the emerging businessman took an apprentice position at Chase Manhattan, staying for a couple of years before scoring a job with Lazard Freres where he put in three years.
In 1979, Rupert headed home to SA to found Rand Merchant Bank (RMB), serving as its chief executive officer for several years. A merger later occurred between RMB and Rand Consolidated Investments in 1984, birthing RMB Holdings. RMB was not the only business that Rupert founded in 1979 as he also formed a corporation known as the Small Business Development Corporation which has provided more than 600,000 jobs so far and still counting.
Rupert Joined His Father's Company After Leaving RMB
After he exited from RMB, Johann Rupert joined the Rembrandt Group – a company set up by his father. Anton Rupert started the company with a paltry 10 Euros in 1941. Initially, he operated a dry cleaning business from his garage before later venturing into the tobacco business in 1942. With time, he launched his own brand of cigarettes; the first brand named Rembrandt became a favorite among South Africans.
The Rupert family later split the company into two to form Remgro, which had a major focus on mining, and VenFin Limited. Today, Anton Rupert takes the credit as one South African shrewd businessman that built a billion-dollar business from just 10 Euros. Even after Anton's demise, the family business keeps expanding, and presently, they have established a presence in six continents, touching over 30 countries. The death of Anton saw Johann Rupert become the chairman of the two companies and he has taken them to enviable heights as they are listed among the world's leading firms.
His success in business has allowed him to take up various other positions, including becoming one of the council members and board of trustee members of The Institute of Directors in Southern Africa, Southern African Nature Foundation, Die Suid-Afrikaanse Akademie vir Wetenskap en Kuns, and Business South Africa.
Rupert is the Managing Trustee as well as a member of the investment committee for "Nelson Mandela Children's Fund." He also served on the advisory board of Daimler Chrysler International.
List of Companies Rupert Either Owns or Has a Board Member Position
Compagnie Financiere Richemont (Founder and later Chairman and Chief Executive)
Rothmans International Plc (Non-Executive Director)
Rembrandt Group (From Vice-Chairman to Chairman)
Vendome Luxury Group (Founder)
Gold Fields South Africa Ltd (Non-Executive Chairman)
VenFin Limited (Founder)
Remgro Limited (Founder)
Rand Merchant Bank (RMB) (Founder cum CEO)
Small Business Development Corporation (Founder)
He Took Over the Company of His Late Brother
After the demise of his younger brother Anthonij, Johann Rupert proved his mettle in the wine business by assuming control of the L'Ormarins wine estate. As the Rupert & Rothschild Vignerons was run by his brother, Johann decided to launch a project targeted towards the enhancement of the farm all in memory of Anthonij.
Johann Rupert Has Vested Interest in Sports
In his younger days, Johann Rupert used to play cricket. Years later after his playing days, in 1990, he established the Laureus Sport for Good Foundation which has funded a total of 65 projects globally. The foundation's goal is to leverage sports in tackling social issues with particular emphasis on children from underprivileged backgrounds.
Rupert has further collaborated with two of his friends; Tim Noakes and Morne du Plessis, in co-founding the Sports Science Institute. He developed the Leopard Creek Golf Club in Mpumalanga, South Africa which was designed by Gary Player. The club is presently among the top three golf courses in South Africa and is rated at the 25th position outside the US (Golf Digest). Rupert participated in the Gary Player Invitational golf contest which major focus is assisting his friend Gary Player as well as other South Africans to raise funds in support of charitable organizations for kids.
As a result of all of his involvement with gold, Rupert sits on the board of the South African PGA Tour as Chairman. He also chairs the South African Golf Development Board. His effort in the area of sports has not gone unrewarded as he was ushered into the South African Sports Hall of Fame in 2007. A couple of years later in 2009, his induction into the South African Golf Hall of Fame was accomplished.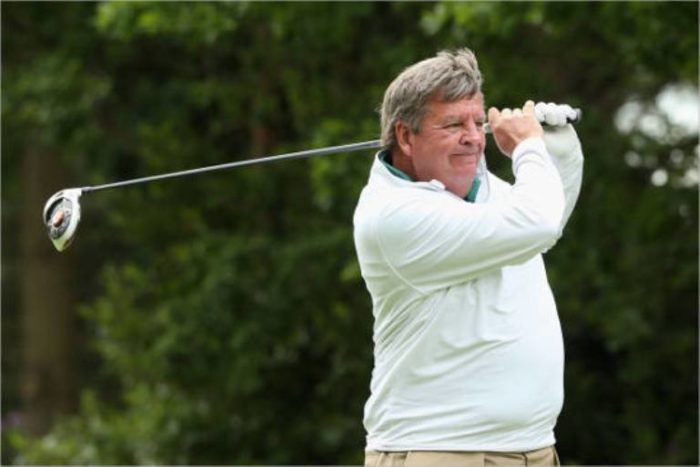 All The Awards and Accolades Received By Johann Rupert
In 1988, Sunday Times named Johann Rupert "Businessman of the Year"
Cape Town Chamber of Commerce and Die Burger Newspaper named him "Business Leader of the Year" in 1990
The World Economic Forum in Davos, Switzerland named the multi-billionaire businessman among the 200 "Global Leaders of Tomorrow" in 1992.
In 1993, Afrikaanse Handelsinstituut (A.H.I.) awarded him the M.S. Louw Award
He was named Business Times Businessman of the Year by Sunday Times for a second time in 1996
In 1999, he received the Free Market Award from the SA Free Market Foundation
In 2000, Chief Executive Officers of the top 100 Listed Companies voted him "Most Influential Business Leader" in SA. He soon bagged it for the second time.
For the third time, Chief Executive Officers of Top 100 Companies voted him "SA's Business Leader of the Year" in 2008.
Johann Rupert was selected as the "International Wine Entrepreneur of the Year" in 2009 at the Meininger "Excellence in Wine and Spirit" awards ceremony in Germany.
In 2010, the European Golf Tour named him Honorary Vice President.
His Fortune Was Last Estimated at US$7.1Billion
Rupert is one South African native that has proved that hard work and perseverance always pay off. His late dad may have handed over a thriving tobacco business to the tycoon but he never rested on the laurels of his father's achievements. Rupert went on to expand the company, restructuring and breaking new horizons as he spread his tentacles into over 30 countries in a total of six continents.
Johann Rupert's net worth has, however, never been stable. In April 2019, it was pegged at $5.9 billion which earned him a mention on the 2019 Forbes ranking of The World's Billionaires. Prior to that, reports had his fortune as high as US$7.3 billion but it later took a nose dive to $5.9 billion. It further went down to $5.4 billion in 2020 but as of 2021, the shrewd businessman made a comeback with over $7.1 billion in fortune. Johann's recovery is all thanks to his multi-faceted investments in six continents of the world. From what is perceivable, Rupert may soon give Africa's richest man Aliko Dangote, whose 2021 net worth is pegged at $11.6 billion, a run for his money.
According to financial reports, a lion's share of his revenue which amounts to over half of the family fortune accrues from luxury jewelry rather than tobacco which was the family's foremost venture.
Johann Rupert is the Owner of the Franschhoek Car Museum
The common lifestyle of celebrities and the rich in society is to live lavishly and spend loads of money on exotic automobiles. However, people like Johann Rupert seem to have taken the acquisition of exotic vehicles to the extreme. The South African business tycoon and multi-billionaire is actually the man behind the establishment of the Franschhoek car museum.
Far from being a garage full of cars or a fleet, the Franschhoek motor museum is nothing short of an automobile wonderland, filled with antic collections of vehicles comprising of over 200 exotic automobiles. Notable among his collection is a 63 Ferrari Lusso GT.
Rupert House in Cape Town is Worth over 200 million Euros
As the second richest man in all of South Africa, one would expect Johann Rupert to live in a luxurious mansion and that is exactly the case. His residence in Cape Town is estimated to be worth above 200 million Euros, but since he tends to keep his life under wraps, no one knows the details of the house's interior or the amenities there. The multi-billionaire is also known to invest in whatever takes his fancy; a good example is a certain time he paid a whooping R40 million just to acquire a bull.
Johann Rupert's Family
Being a man that loves to keep his personal life under lock and key, nothing much is known about Johann Rupert's family. However, it is public knowledge that he has made his home in South Africa alongside his wife, Gaynor Rupert, who according to reports breeds racehorses. Reports also have it that it was the business tycoon who talked her into the horse racing business. The family's Drakenstein farm is as a result managed by her.
Far from being childless, the couple's marriage is blessed with three children; a son and two daughters. Their first is Anton Rupert Jr. who was named after his grandfather – the founder of the Rupert business dynasty. Anton Jr's younger sisters are Caroline and Hanneli Rupert. Nothing about Rupert's first daughter is known but we get to hear tidbits about Anton Rupert Jr. from occasional publications. The one that is really in the public eye is Hanneli who is a businesswoman and owner of the company, Merchants of Long. The firm's major target is showcasing African artisanal talents. She is also among South Africa's mezzo-sopranos.
All of Johann Rupert's Achievements
He founded Rand Merchant Bank (RMB) in 1979
Johann Rupert became the founder of Compagnie Financiere Richemont in 1988, the same year he served as a Non-Executive Director at Rothmans International Plc.
Rupert became Rembrandt Group's Vice Chairman in 1989
Richemont's subsidiary, Vendome Luxury Group, was formed by him in 1990.
He assumed the position of chairman of Rembrandt Group Limited in 1991.
A 1997 appointment saw him become a Non-Executive Chairman at Gold Fields South Africa Ltd.
In 2000, he undertook the restructuring of Rembrandt Group Limited, forming both VenFin Limited and Remgro Limited in the process.
Compagnie Financiere Richemont South Africa appointed him Chairman and Chief Executive thereafter.
In 2009, Rupert earned the recognition of the President of the French Republic who appointed him "Officer" of the French "Ordre National de la Legion d'Honneur"
The same year, Stellenbosch University appointed him as Chancellor.
Multiple portfolios of luxurious brands are running under his watch, including wristwatch and jewelry brands such as Vacheron Constantin, Van Cleef & Arpels, and Cartier. Others are fashion labels like Chloe, Azzedine Alaia, as well as Dunhill.
In 2010, Johann Rupert took Richemont Group to a whole new level by acquiring 100% of the shareholding in the luxury e-tailer called Net-a-Porter; this particular deal valued the business above $500 million.