John Allen Newman is best known as the head pastor at the Sanctuary at Mount Calvary Baptist Church located in Jacksonville, Florida. He's been at the church for over 30 years, delivering sermons that have made his church attendees feel at ease when listening to the words he reads and translates from the Holy Bible. He has stood by the motto "to do acts of kindness not for recognition, but for faith." John's marriage to the former director of communications for the Office of Public Liaison earned him a couple of headline mentions, but there is more to John Allen Newman than just being the husband to a former The Apprentice and Celebrity Big Brother contestant.
Who is John Allen Newman – Omarosa Manigault's Husband?
John Allen Newman was born on the 5th of April, 1955 in Florida where he still resides. Not much information is known about his origins as he is not the sort of person to share such info to the general public. For his schooling, he graduated from Florida State University and has spent most of his life in the state. John Allen Newman is a pastor at the Sanctuary at Mount Calvary, where he leads the Sunday morning and Wednesday night sermons for the church as a senior pastor.
He met his wife, Omarosa Manigault while she was teaching at Howard University in Washington D.C., and afterward, they began dating each other. Coincidentally, his wife was once the assistant pastor at Weller Street Baptist Church in Los Angeles—where she received a preacher's license in February 2011 and was officially ordained as a pastor on the 27th of February, 2012.
Just like his wife, John Allen Newman is also a prominent man in the world of politics, having links to the White House when Barack Obama was the president of the USA. He was involved in the presidential campaign of Jesse Jackson from 1984 to 1988 and was involved with Barack Obama's campaign in 2008 as well. When Obama got the president seat, John stayed in close contact with members of the White House staff, going as far as attending briefings with senior staffers and also with President Obama himself. To that effect, John Allen Newman is a man who's a well-known Democrat in American politics.
Marriage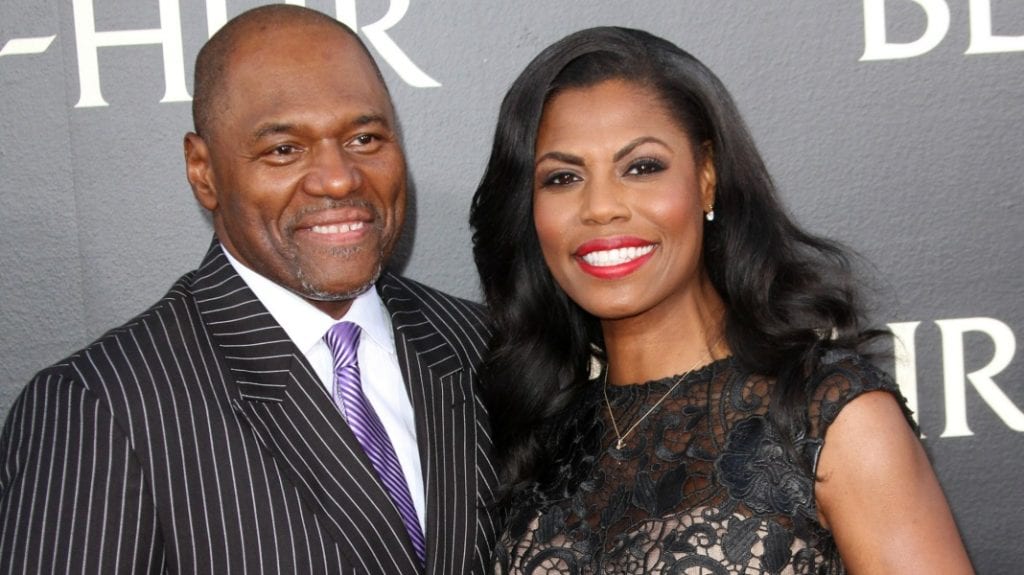 In July 2016, John Allen Newman proposed to his then-girlfriend Omarosa in front of his congregation with a 5-carat diamond ring. The ring was shown off by his wife to PEOPLE in 2016. She made it be known that the ring was custom made by a friend of his that was an Atlanta-area jeweler, calling it 'magnificent' and 'spectacular.'
The pair were meant to tie the knot on the 25th of March, 2017 but had to postpone the date for security reasons due to death threats they received prior to the wedding date. Being that Omarosa feared for her safety and life after receiving several hateful and threatening emails and messages, John Allen Newman shifted the wedding date to the 8th of April, 2017.
They got married and had a wedding reception at Trump International Hotel in Washington D.C. before taking the bridal train for a photo shoot at the White House. However, because they didn't inform the White House authority about this, the pictures were not posted online as the authority cited security reasons for restricting them.
Omarosa later revealed in a November 2017 interview that two of her friends backed out of her wedding because she was a Donald Trump supporter. Once asked how they made the marriage work—because she is a Republican and her husband is a Democrat—she commented that they leave politics out of their marriage as much as possible, instead focusing on supporting each other even when their political views do not align.
John Allen Newman is the second husband of Omarosa Manigault. She was initially married to a man called Aaron Stallworth; tying the knot in 2000 and then divorcing in 2005. Similarly, John Allen Newman was also married to someone else before he met his present wife. He was married to a woman named Andrea Newman back in 1996 but has never disclosed details on why the marriage didn't work out.
Even though his wife has been lambasted in the media over her criticism of President Donald Trump's administration as well as for the secret tapes she recorded and released, John Allen Newman has stood steadfast behind her, supporting her all the way regardless of the media backlash she has been receiving.
Salary and Net Worth
John Allen Newman is purported to earn something shy of $50,000 annually—about $49,848, which is the pay calculated for a senior pastor. It is estimated that his network is about $500,000, which is several shades below that of his wife. But nevertheless, that does not stop their love from blossoming, neither does it prevent them from supporting each other.