It is no easy feat being the spouse of an MMA fighter, especially when he has to move from place to place for his work several times a year – but Jessie Moses seems to handle it all so well. Jessie Moses is the wife of Jon Jones and also the mother of his three children. Although a very private person, she has come into the limelight due to her relationship with the MMA fighter and champion. They have been dating for many years and reportedly met each other while they were still in high school.
Jessie Moses, although having a degree, does not work and focuses on raising their three daughters and taking care of the home. She has been extremely supportive of Jon's career and the MMA champion repeatedly gushes over her and has even mentioned that she makes up a large percentage of his success.
Who is Jessie Moses?
Jessie Moses was born in Endicott, New York City on the 12th of September, 1987. Being a private person, there isn't a lot of information regarding her parents or even her siblings; if she has any. However, we do know that her mother has always been extremely supportive of her relationship with the MMA fighter and even accommodated the couple at some point in their relationship. She attended the Endicott High School which is also the same school that Jon Jones attended. The two met each other in high school and their love story began from there. When they met, she was a junior while he was in his senior year but this did not in any way stop them from becoming a couple.
After high school, Jessie Moses gained admission to Broome Community College, Broke County where she obtained a degree in political science. While she was in college, she was still in a relationship with Jon Jones when she got pregnant for their first daughter Leah who was born in July 2008. It's admirable how she managed being a student and nursing her baby. Jessie Moses has shown to be an extremely strong and reliable woman and it comes as no surprise. She eventually graduated from Broome Community College in 2009.
Everything You Need To Know About Jon Jones' Wife
Jessie Moses Relationship With Jon Jones
Their love began in high school and only appears to be waxing stronger since then. In 2014, Jon Jones when describing his relationship with Jessie said that she is a phenomenal mother and they make a great team. Jones on his part has also said repeatedly that they are a happy family. After several years dating each other, Jon popped the big question with a ring on Easter day in 2013 and the world was excited for them. He posted a picture of the family after the proposal on his Twitter page saying that it felt so good and that he was ready to "man up."
However, seeing as no wedding date has been announced and no wedding pictures have surfaced, the world is still confused about the status of this dashing couple. However, Jon Jones recently referred to Jessie as his wife in an Instagram post, meaning fans can take it that they are officially married unless proven otherwise.
Jessie Moses' Family Life
The year of her graduation from college 2009, the couple welcomed their second baby; a girl who they named Carmen. In 2013, they welcomed their third child and daughter, Olivia. Interestingly, their second daughter Carmen was named after Jon Jones' sister who had suffered a brain cancer and died at a young age. All five of them live together as a happy family in Ithaca, New York even though Jon Jones is mostly absent due to his job which requires him traveling to different cities. He mostly shuffles between Albuquerque, New Mexico (where he receives his training) and New York (where his family resides).
Full-Time Mommy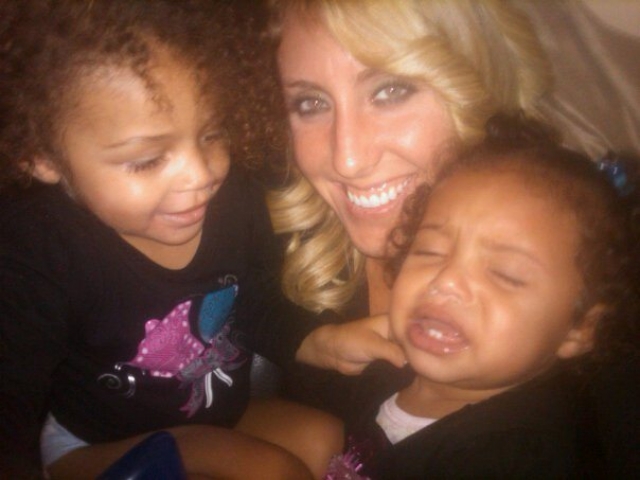 Despite graduating from Broome Community College with a degree in political science, it appears Jessie Moses has decided to be a housewife and mum. In fact, on her Facebook page, she lists her job as "Full-Time Mommy." Even Jon Jones has talked about the dynamics of their relationship saying that while she is a phenomenal caretaker and mother, he is a good provider. The couple seems to have found a system that works for them!
See Also: The Truth About Forrest Fenn And His Hidden Treasure Chest
Relationship with Her Mother
Jessie Moses reportedly has an amazing relationship with her mother and the couple once lived in her mother's basement when the going got tough. Her mother has not just been supportive of her but also Jon Jones and his career. He once said in an interview that she taught him how to focus, how to be positive and how to set goals.