Jonathan Taylor Thomas is an American actor, voice actor, and director popularly known for being one of the most successful child actors of the late 90s and early 2000s. Some of his popular features include; the 1994 Disney animated movie, The Lion King (as Simba's voice), The Adventures of Pinocchio (as Pinocchio's voice) and his role as Randy Taylor in Home Improvement.
Though he had a good run in Hollywood as a kid, he had to stall that chapter of his life to focus on his education. It was reported that his family influenced his decision to halt his acting career in order to finish college. This news was met with a lot of mixed emotions as many of his fans were eager to see him in the season finale of Home Improvement and how the youngster will eventually evolve on screen.
Jonathan Taylor Thomas Had A Promising Acting Career In Hollywood
Jonathan Taylor Thomas was born in Bethlehem, Pennsylvania, U.S, on the 8th of September 1981. His parents are Stephen Weiss, a former sales manager, and Claudiane Weiss, a social worker. He has just one brother named Joel Thomas and they are very close. Taylor also has an uncle named Jeff Weiss – an actor and playwright who greatly influenced Jonathan's foray into Hollywood.
Jonathan attended the prestigious Chaminade College Preparatory School located in West Hills, California. It was during these early years of his life that he started appearing on television. From age 6 to 11 years of age, he had a voice role in the TV series, The Adventures of Spot in which he voiced the lead character Spot in 26 episodes.
In 1990 he was cast in the role of Kevin Brady in the TV show, The Brady's Bunch and the following year being 1991, he was featured in 3 episodes of Fox's comedy series, In Living Colour. He also acted in a good number of movies and animations, including his notable voice role as Simba in the Disney animated movie, The Lion King (1994), Man of The House (1995), Tim and Huck (1995), The Adventures of Pinocchio (1996), and I'll Be Home for Christmas (1998).
In addition to that, he acted in a number of other TV series, as well as in the sitcom, Home Improvement and stayed on the show right into his teenage years as he bonded with the cast and crew like family. However, he decided to leave the show in 1998 in order to focus on his academics which came as a blow to many who regretted seeing the youngster bow out of the spotlight when he about to hit it big. Going with his priorities though, Jonathan Taylor Thomas decided to focus on his studies for the next couple of years, although reports have it that his mother, Claudine controlled his choices at the time.
The Actor Made Guest Appearances On Screen During His College Years
The child star was faced with a new discovery as he embarked on his journey at Harvard University in 2000 when he was about 19 years old. He stayed there for 2 years to read Philosophy and History. Jonathan later went to Scotland to study at St. Andrews, as well as Columbia University's School of General Studies from where he graduated in 2010.
Although he did not make any film appearance during his early college years, he was later seen as a guest star in the superhero TV show, Smallville sometime in 2002 and 2004. He also had a guest role in the 2004 series, 8 Simple Rules for Dating My Teenage Daughter and was seen as Ben in one episode of the high school detective drama, Veronica Mars in 2005.
Jonathan Taylor Thomas's Recent Pursuits Have Revealed A New Found Interest In Directing Films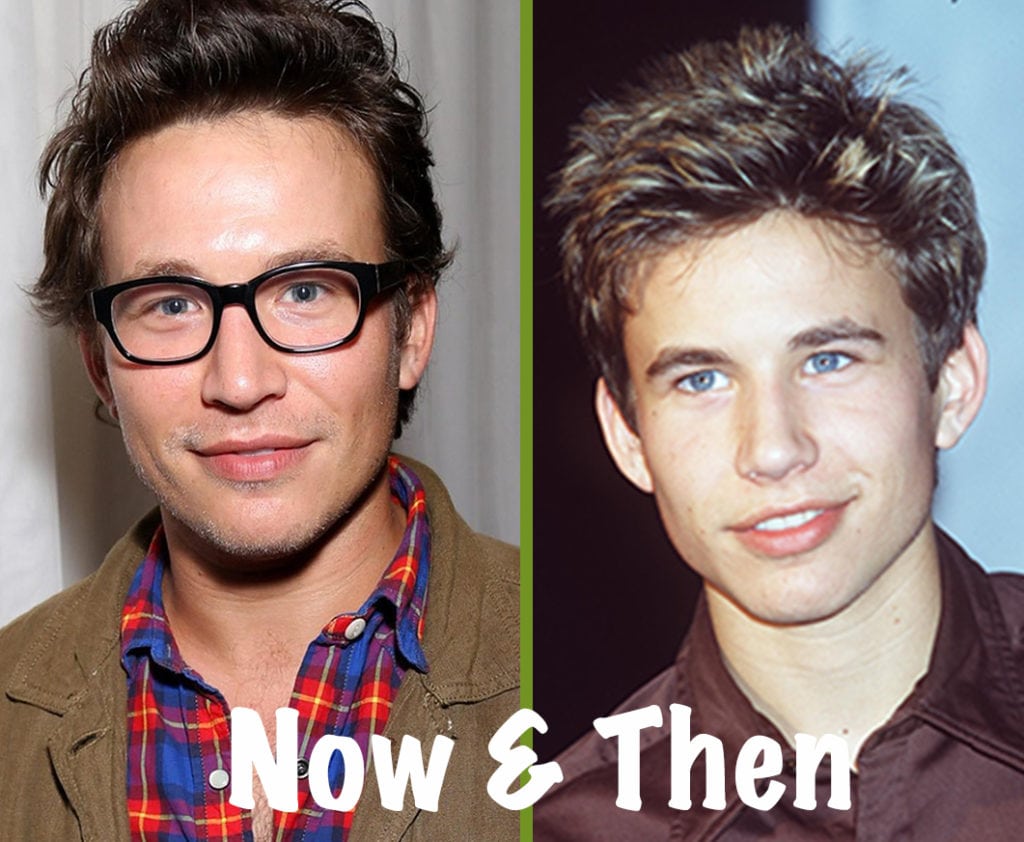 After his appearance as a guest star in Veronica Mars and a directing stint in the 2006 short film, The Extra, Jonathan Taylor Thomas was not seen on screen for more than 5 years. His attempt at making a comeback as an actor was seen in March 2013 when he acted as a guest star in the finale of the second season of Last Man Standing. His role as John Baker was seen in 4 episodes of the show and he also served as a director for 3 episodes of the sitcom.
A couple of years later, in 2017, Jonathan was named by his peers as a member of the SAG-AFTRA National Board. Within that same period his Home Improvement co-star, Zachary Ty Bryan also revealed that they were collaborating with Home Alone star, Macaulay Culkin on a project but did not share details of their work.
It is also believed that Johnathan Thomas might just continue to toe the path of establishing himself as a director. People like Hollywood film director, Tim Allen whom he had worked with in the past pointed out that although Jonathan has always been in front of the cameras, he remains a shy person but being a smart bloke, he will do pretty well as a director. More so, the actor's writing prowess has been praised by most of his close pals who revealed that in addition to being a great actor, Thomas was also a great writer.
See Also: Who Is Rufus Sewell? His Wife, Son, Daughter, Girlfriend, Height, Bio
How Rich Is The Former Child Star?
Jonathan Taylor Thomas has no doubt been in the entertainment business for a long time and has managed to make not just a name, but also some really major bucks for himself. Apart from the income from being an actor and a voice-over artist, he has also tried his hands on film directing with two works credited to him.
Thus far, with all his efforts in Hollywood, Jonathan Thomas' financial status sits at an estimated $16 million which is an impressive figure for someone who has not been very active in recent times.
Has The Actor Been Hitched?
Jonathan Taylor Thomas has won the hearts of many female fans ever since he appeared on screens. His posters were used by girls who had a massive crush on him back in the day as their consolation for not having him in person.
After so many wonderful movies and animations, his sexuality was questioned when former reality TV personality, Lo Bosworth who appeared on Chelsea Lately to promote her upcoming book, made a statement that suggested Jonathan might be gay. This comment sent fans into a frenzy as they searched the internet to confirm the man's sexual orientation.
More so, the actor is notable for playing a gay character in the 70s movie, Common Ground, and a bisexual hustler in the movie, Speedway (1999) which had earlier on raised speculation about his sexuality. Jonathan refuted such claims, stating that his comfort and ability in playing a gay character has nothing to do with his sexuality in real life.
Meanwhile, Jonathan has never been married to neither a male nor female and he is yet to be in the spotlight for any relationship as his private life is sternly kept away from the prying eyes and curiosity of the media. It was only rumoured sometime in 2007 that he was in a relationship with a woman named Natalie Wright but like other aspects of his personal life, the former child star has not said anything pertaining to that relationship.