Jonathan Taylor Thomas is the fresh-faced American actor, voice actor, and director popularly known for being one the most successful child actors of the late 90s and early 2000s. Some of his most popular features include; the 1994 Disney animated movie, The Lion King (as Simba's voice), and his role as Randy Taylor on Home Improvement.
Though he had a good running in Hollywood as a kid, he now focuses more on other personal projects asides Hollywood. Here are more details about the charming star.
Who Is Jonathan Taylor Thomas?
Jonathan Taylor Thomas was born in Bethlehem, Pennsylvania, U.S, on the 8th of September 1981. His parents are Stephen Weiss, a former sales manager, and Claudiane Weiss, a social worker. He has just one brother named Joel Thomas and they are very close. Taylor also has an uncle named Jeff Weiss – an actor and playwright who greatly influenced Jonathan's foray into Hollywood.
Jonathan Thomas attended the prestigious Chaminade College Preparatory School located in West Hills, California and graduated with honors in 2000. After graduating, he gained admission into Harvard University to study history and philosophy. When he was in his third year in the university, he went to Scotland to study at St Andrews University but he later completed his university education in the Columbia University School of General Studies.
His television career began in 1990 when he was cast in the role of Kevin Brady in the tv show, The Brady's Bunch. The following year being 1991, he was featured in 3 episodes of Fox's comedy series, In Living Colour. He also acted in a good number of movies and animations including; a voice acting role as Simba in the Disney animated movie, The Lion King (1994), Man of The House (1995), Tim and Huck (1995), The Adventures of Pinocchio (1996), and I'll Be Home for Christmas (1998).
In addition to that, he acted in the sitcom, Home Improvement and stayed with the show right into his teenage years as he bonded with the cast and crew like family, however, he decided to leave the show in 1998 in order to focus on his academics.
Between 2002 and 2004, Jonathan guest starred in the superhero tv show, Smallville, and was featured in a guest starring role in the 2004 movie, 8 Simple Rules for Dating My Teenage Daughter That's not all, you will find this bloke in the high school detective drama, Veronica Mars (2005). In March 2013, he acted as a guest star in the finale of the second season of Last Man Standing. 
Wife, Is Taylor Married or Gay?
Jonathan Taylor Thomas has been such a heartbreaker ever since he appeared on our screens. His posters were used by girls who had a massive crush on him back in the day as their consolation for not having him in person.
After so many wonderful movies and animations, his sexuality was questioned in later years and one of this instances was when Lo Bosworth appeared on Chelsea Lately to promote her upcoming book, she made a statement that Jonathan might be gay.
This comment sent fans into a frenzy as they seriously searched the internet to confirm the man's sexual orientation. The fact is that the actor's sexuality has always been questioned ever since he played a gay character in the 70s movie, Common Ground, and a bisexual hustler in the movie, Speedway (1999). Nevertheless, he has refuted such claims and perceptions, stating that his comfort and ability in playing a gay character has nothing to do with his sexuality in real life.
Meanwhile, Jonathan has never been married and is yet to be in the spotlight for any relationship as his private life is sternly kept away from the prying eyes and curiosity of the media.
 Is He Dead?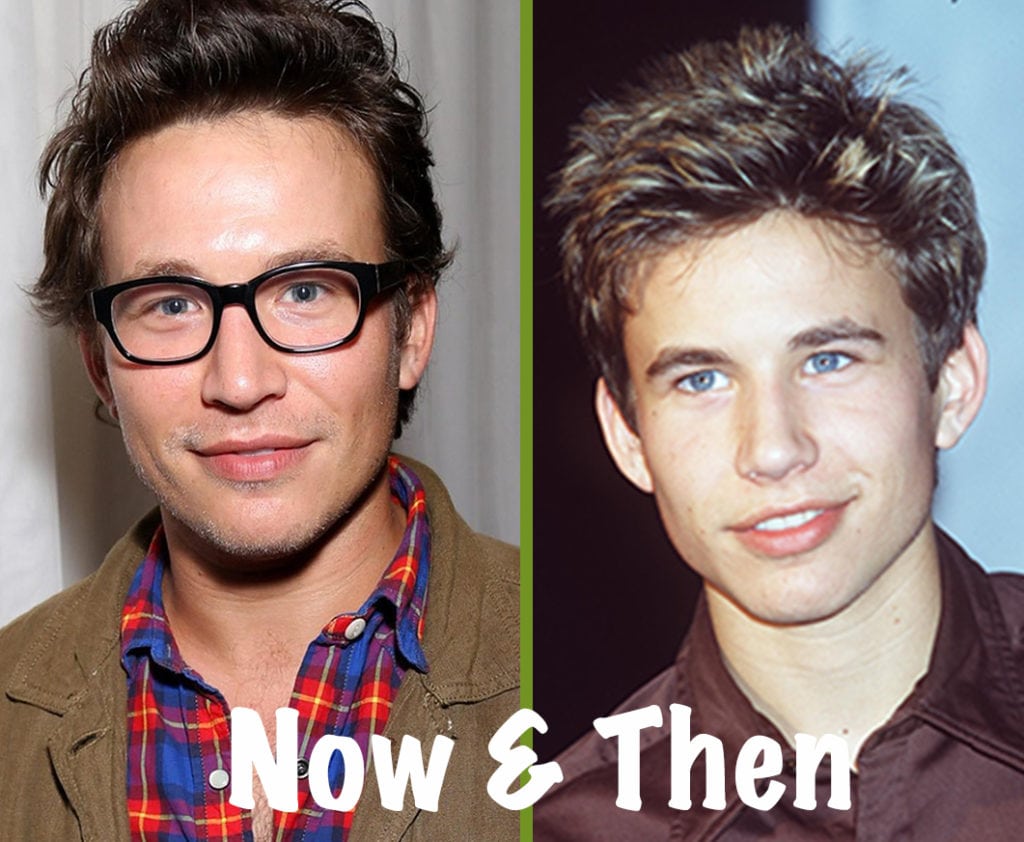 On the 6th of August 2018, news about Jonathan's death circulated on the internet with thousands of fans and celebrities sending in their condolence messages. But this news was quickly discovered to be another hoax which has been targeted at famous people in recent times. Jonathan Thomas is still very much alive and in good shape.
See Also: Who Is Rufus Sewell? His Wife, Son, Daughter, Girlfriend, Height, Bio
Net Worth
Jonathan has no doubt been in the entertainment business for a long time and he has managed to make not just a name, but also some really major bucks for himself. Apart from the income from being an actor, he is a voice-over artist and a producer.
Taylor came to limelight in the era where there was a high demand for talented and good looking child actors. He was practically in every hit movie and tv series that featured a child actor when he was a kid. Thus far, with all his effort in Hollywood, Jonathan Thomas' financial status sits pretty at an estimated $16 million, an impressive figure for someone who has not been very active in recent times.