Jorja Smith started pursuing her music career when she was 16 and has come a long way in the music industry. She started with different uploads of cover songs on her YouTube channel and has grown to release her own singles and EPs to the world at large. She has also collaborated with other celebrated music artists in the industry.
Despite that all these achievements, Jorja Smith is still very young and is remarkable for her performances which has gained her a few credits. Read on to find out more about the upcoming music star.
Jorja Smith – How Old Is She?
Beautiful stunning damsel, Jorja Smith is a music artist who has stolen the hearts of many with her sweet enticing soprano voice. She is also a songwriter who has collaborated with a lot other music artists like Drake, Kali Uchis, Stormzy, and the rest of them to release a few music gigs. Jorja Alice Smith was born on the 11th of June 1997 in Walsall, West Midlands. Her father, Peter, worked as a benefits officer and a musician while her mother, Jolene is a jewelry designer. Smith is the eldest child of their home and has a brother named Luca. She is the cousin to Kemar Roofe who is a popular football player.
Following her father's stead as a musician, Jorja started taking piano lessons at the age of eight and later earned a scholarship at the Aldridge School where she learned how to sing classical music and play the oboe. She also took music for her A-level exams.
Career
At the age of 15, Jorja Smith started off her career by uploading several videos of her singing cover songs on YouTube. Meanwhile, as a student, she traveled to London and wrote a few songs with Maverick Sabre and Ed Thomas. After she graduated from school, she relocated to London and took a minor job as a barista yet still writing songs.
Her first single was titled Blue Lights and was released sometime in January 2016. The song gathered over 400,000 plays on SoundCloud the very month it was released. With the success of her first, she released her second single, Where Did I Go which was selected by the famous music rapper, Drake as his favorite track of the moment in entertainment weekly. She later went ahead to release her four-track debut extended play titled Project 11. Within that same period, Jorja was selected as one of the upcoming stars on BBC Music's Sound of 2017, emerging at the fourth place.
She was a special guest on Drake's Boy Meet World Tours which ran from February to March 2017. She also featured on his mixtape singing on two of his tracks. Jorja Smith released her song, Beautiful Little Fools in respect to the novel, Great Gatsby. She collaborated with Kali Uchis and appeared on his song, Tyrant, then she subsequently released her third single titled Teenage Fantasy. Two months after that, she worked alongside Preditah and released the song, On My Mind.
Her acts at the opening of Bruno Mars'24k Magic World Tour in November 2017 made her eligible to gain a spot as a recipient for the Brit Critics' Choice Award. After she was awarded, she co-wrote and performed the song, I am on Kendrick Lamar soundtrack Black Panther. She also performed at the BRIT Awards. Jorja Smith recently has put more efforts into performing live tours.
Boyfriend: All You Need To Know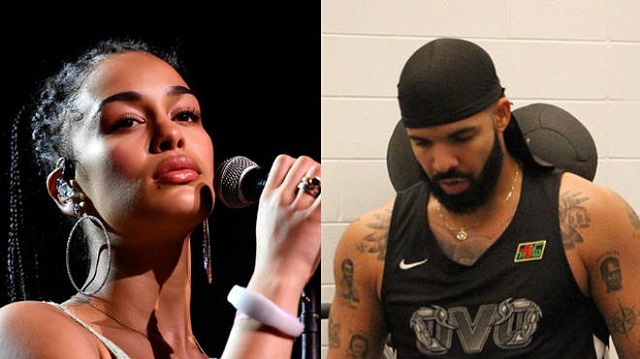 Jorja Smith is currently in a relationship with singer and songwriter, Joel Compass. The two started dating in 2017 and has been together ever since. Jorja was previously in a relationship with Drake, sadly their relationship hit the rocks sometime in 2017.
Joel Compass is a British R&B and soul singer/producer who is known for his debut EP, Astronaut. He simultaneously released his single Run and Forgive Me in 2014.
Height
Jorja Smith has a slim body physique and is, of course, a pretty lady. She stands at 5 feet 6 inches and weighs 58 kg. It is believed that she measures 35-25-35 inches for her bust, waist and hips sizes respectively. Unlike different music artist who dyes their hair to suit their performances, Smith often wears her dark brown hair in a ponytail or frees them to fall over her shoulders. Her captivating dark brown eye, when looked at, could be so enchanting.