If you asked anyone in the know who Joseph Kony is, they would probably tell you that he is/was the leader of the Lord's Resistance Army (LRA).
That, however, is a very bare description of the man who oversaw the rebel group that is responsible in part for Africa's longest running armed conflict.
To get a clearer picture of Joseph Kony, numbers are very helpful. The LRA commander has been blamed for the deaths of at least 100,000 people and by extension, the suffering of millions more in central Africa.
It is also alleged that Kony has kidnapped over 30,000 children to strengthen his army. Of those 30,000 Joseph Kony had apparently designated the boys to be child soldiers and the girls to be sex slaves.
Joseph Kony became one of the first people the international criminal court in The Hague indicted for crimes against humanity and has for the longest time been the court's most wanted. He had a $5m (£3.9m) price on his head and was being hunted by almost 150 US special forces and more than 1,500 Ugandan troops.
Their hunt was focused across a swath of remote forest and the brush along the borders of the Central African Republic, the Democratic Republic of the Congo and South Sudan.
After the US elections last year, however, incumbent President, Donald Trump had signaled a disinterest in continued involvement in everything concerning the LRA. It, therefore, came as no surprise when this week, the U.S. Africa Command began pulling out the 250 Special Forces troops and airmen involved in the chase.
It may not have been surprising but it was sad. Billions of dollars have been expended on the hunt for Joseph Kony and there are no results to show for it. In December, the ICC opened up its prosecution of a longtime confidant and henchman of Kony; a 41-year-old former child soldier named Dominic Ongwen.
He was charged with crimes ranging from murder and sexual slavery to conscripting child soldiers. As the prize for such an expensive hunt, Dominic Ongwen is pretty disappointing.
Joseph Kony remains at large but analysts say he is not as dangerous as he was in the past
Meanwhile, Joseph Kony is still believed to be moving with between 20 and 30 loyal fighters, several wives, his two sons and hundreds of followers. He is also believed to still be organizing smuggling operations undetected while hiding in the disputed, mineral-rich area of Kafia Kingi in South Darfur, Sudan.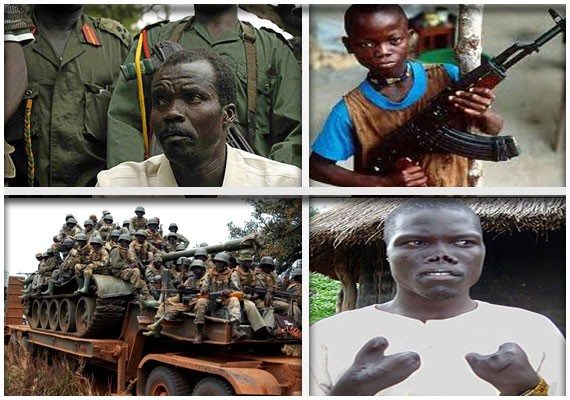 Analysts who are in support of the end of the hunt say that both Kony and his LRA are a shadow of the threat they were 10 or even 20 years ago. Officials and senior soldiers in both Uganda and the US seem to agree, saying that the LRA is no longer a threat. Ugandan troops have also begun leaving the CAR.
With this bailout on the hunt, it might only be right to also say when answering the question; who is Joseph Kony; that he is the man who terrorized Africa and managed to get away with it. We can only hope that this is not how this story ends.