Joshua Maponga is a 50-year-old South African-based controversial Zimbabwean preacher born on July 18, 1973. Besides being a preacher, he is a philosopher, writer, theologian, businessman, motivational speaker, and televangelist.
Despite the fact that he appears to come with glowing credentials, the preacher's life has been riddled with a plethora of controversies. He has been involved in scandals about his version of Christianity, his thoughtless comments about the LGBT community, and his illicit affair with a young lady from Kwa Zulu Natal, to name a few. Take a look at everything there is to know about the motivational speaker.
Biography and Profile Summary Of Joshua Maponga
Full Name: Joshua Marara Maponga III
Date of Birth: July 18, 1973
Age: 50 Years Old
Nationality: Zimbabwean
Education: Andrews University, Construction Entrepreneurial Training
Zodiac Sign: Cancer
Sexual Orientation: Straight
Religion: Christianity
Marital Status: Married
Children: 2
Parents: Lazarus Maponga and Sibanda Maponga.
Occupation: Philosopher, Writer, Theologian, Motivational Speaker, Preacher, Televangelist, Businessman, Musician
Years Active: 1991 to date
Joshua Maponga's Height in Inches:  5 ft 8 Inches
Joshua Maponga 's Weight: 78 Kg
Joshua Maponga Was Born in Zimbabwe
Controversial preacher Joshua Maponga was born in the Masvingo Province of Zimbabwe on the 18th of July 1973. However, many believe his place of birth to be Gauteng, South Africa, but that is not the case. He only migrated to South Africa as an adult before moving to Swaziland. From Swaziland, Joshua relocated to London in 1998 but he later came back to put down roots in South Africa.
Popularly known as Joshua Marara Maponga III, the minister is the son of Lazarus Maponga who also works in the vineyard of the lord as a pastor and minister. Lazarus' story is one of pain and misery. The senior Maponga was already on death row when he miraculously regained his freedom through a 1979 amnesty. Until the point of his release, Joshua had lost all hopes of ever seeing his father again. The freed Lazarus decided to stay completely away from politics and find solace in a religious environment; he warned his son to follow suit. This was what informed Joshua's choice of studying theology and working as a preacher. Not much is known about Joshua's mum but she has been identified as Sibanda Maponga.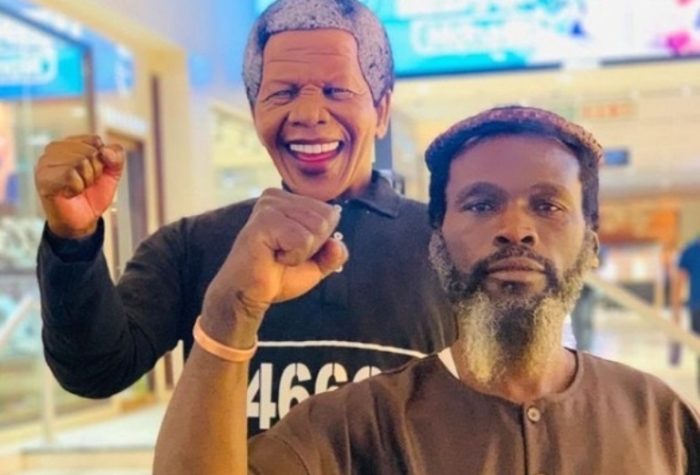 The Maponga family is a large one with five children and Joshua happens to be the first, however, very little is known about his younger siblings. Both Lazarus and Sibanda stayed together to raise their children in the Christian religion way. Joshua encountered the lord as a youth which brought a turnaround in his life. One of his greatest influences was the past president of South Africa, Nelson Mandela; Joshua came to appreciate the great Madiba of SA after he felt the full brunt of Apartheid.
He Attended University in America
The records of Joshua Maponga's early academic history have never been captured by any source but the minister is obviously well-read. He traveled down to Michigan in the United States of America to attend Andrews University. According to Joshua, his initial plan was to go for a medical course or study engineering, however, his dad who was already established in ministry work steered his interest down a different path.
Thus, at Andrews University, he went for his first degree in Philosophy and Personal Ministries, and later acquired a master's in Theology. Furthering his academic pursuit, the effective communicator enrolled with CET (Construction Entrepreneurial Training). CET is an International Labor Organization (ILO) initiative with the aim of developing local consultants and supporting upcoming contractors and manufacturers. Through CET, many were able to develop their raw talent in consulting.
The minister also acquired qualifications from numerous global institutions and is said to have a specialty in banking, branding, non-profit organization, project management, and the likes.
Joshua Maponga is a Man of Many Hats
Maponga can boast of a multifaceted career – he has gained so much popularity as a motivational speaker, his competence as a social entrepreneur is admired by many, and he is also an acclaimed musician with proficiency in handling several musical instruments. The prominent personality is further a leader with a multitude of followers, and he is also a philosopher.
He Worked With Seventh-Day Adventist Church As a Pastor
After he was done with academics, Joshua Maponga commenced his career as far back as 1991 as a pastor with the Seventh-Day Adventist church. His pastoral work has lasted for over three decades and still counting. Rumor in recent times, however, has it that Joshua already left the church because of his style of preaching which has been confirmed to be highly controversial.
The Seventh-day Adventist Church is not the only religious organization he has been associated with. Maponga has worked with Global Management Centre in the United Kingdom, the Entrepreneurial Development of Southern Africa, and Visio Design House. It is the preacher's passion for community development that led him to liaise with all these organizations. He is further linked to numerous non-profit organizations. Maponga's ministry work has taken him to several countries in the black continent of Africa – Zimbabwe, Nigeria, Lesotho, Botswana, Kenya, among several other places.
Joshua's over three decades of experience in social, religious, and corporate platforms made him a bottomless well of knowledge. He displays a vibrant and exceptional manner of thinking to the admiration of his audience who refer to him as "A Creative Powerhouse".
He is the CEO of the Institute of Farmers of Thought
Management is another area of specialization for the Zimbabwean preacher and author. He is the chief executive officer of the Institute of Farmers of Thought – an institution where he raises young leaders. His protegees believe so much in his teachings and many have enrolled with the institute.
He Has Worked with Top-Notch Companies
Joshua Maponga's wide range of experience includes fields like banking, branding, project management, and non-profit organizations. He gathered his wealth of experience from multinationals such as Absa World Vision, Vodacom, PRASA, Milpark College, SALGA, and SAPS. Thanks to his exceptional managerial skills, Joshua occupied top management positions in several of these companies, working in areas like crisis management, material development, strategic sessions, motivation, change management, and many more.
Joshua Has Created Several TV Programs
Joshua Maponga is a known face on television due to his televangelism. The number of TV programs he has written, developed, produced, anchored, or presented keeps increasing by the day. Notable among them is his popular program entitled "Joshua" which can be viewed on One Gospel on DSTV channel 331.
In 2010, One Gospel added "Joshua" to their list of TV shows. The channel later added another of his programs entitled "Behind The Gospel". Other shows that belong to the production portfolio of the man of God include Education Channel "ED" and Late debate. As a talented speaker of high repute, Maponga's knowledge of life principles and pragmatic way of thinking has earned him the status of a sought-after leader of our time. The effective communicator's messages have been described as "undoubtedly nourishing and life-changing".
He is Associated with A Couple of Movements
Thanks to Joshua's passion for the wholesome development of Africa, he launched a couple of organizations:
ZIM – Zimbabwe Indigenous Movement
AIM – Africa Indigenous Movement
The aim of these organizations is to house every intellectual property on the way to transform the black continent of Africa – a template for all other nations
He Has Displayed Competence As An Author
The Seventh Day Adventist pastor has really shown that he is multi-talented by penning down a handful of books. Here are some of his notable publications:
So You Want To Be The Master
Shopping Skills – He was inspired to write this book after his daughter was born
Going Places In The Spirit
Find Your Truth
Women in the Kitchen
Maponga's books are documentations of the public speaker's thoughts on life, his notion about spirituality, and Christianity. His publications give the readers a wide-angle view into Joshua's understanding of life in general, religion, the whites people (in contrast to the blacks), and spiritual consciousness.
All The Controversies Joshua Maponga Has Been Involved In
The Zimbabwean-born pastor's life seems to be going from one controversy to another. Here are some notable ones that landed him into big trouble.
His Derogatory Comment About Gay People
In 2018, the theologian opened the year with derogatory statements about gay people. By November 2018, he was arraigned as a result of the comment he made at the beginning of the year. The preacher had said that "homosexuals are inferior to animals" and these comments brought him to Port Elizabeth Equality Court.
The ensuing case was really a serious one as even the Seventh Day Adventist church distanced themselves from Joshua's comment, denying that he was ever an official in their church. According to Zolani Simayi, a church member of East London, the term used by the preacher was too derogatory. The insinuation she said pointed out that dogs cannot be as confused as homosexuals in the sense that the male looks for a female dog for mating and not the other way round.
When quizzed on the allegations, Joshua Maponga said he didn't understand what else Simayi wanted from him as he has apologized on two separate occasions. Inquiring whether Simayi is trying to trigger an interdict to debar him from preaching, Joshua insists he cannot change the bible. In an apology directed to the SAHRC, the pastor claimed he only quoted what is written in the book of Romans, arguing that same-sex relationships are unnatural.
His Run-in with The South African Human Rights Commission
Joshua soon ended up in the net of the South African Human Rights Commission which filed a lawsuit against him because of the utterances he made on the pulpit of the Seventh Day Adventist. On the 13th of January 2018, the controversial preacher was taking the sermon at the KwaMagxaki branch of SDA when he talked about Christian faith decolonization claiming that it is just a portrayal of a white Jesus and their white society. According to Joshua Maponga, the Christian messiah wasn't a caricature colonial Christian figure.
After he was dragged to the Equality Court by the South African Human Rights Commission, the SDA church came out to express concern about the preacher and the content of his gospel. This was communicated from the religious organization in a letter endorsed by Michael Rugube Ngwaru.
Going forward, the church banned him from attending, preaching, speaking, and officiating at any of its functions in entire South Africa. This led to his exit from SDA. It was the Zimbabwean Observer that published news of his suspension by the SDA.
Joshua's Philosophy About White Jesus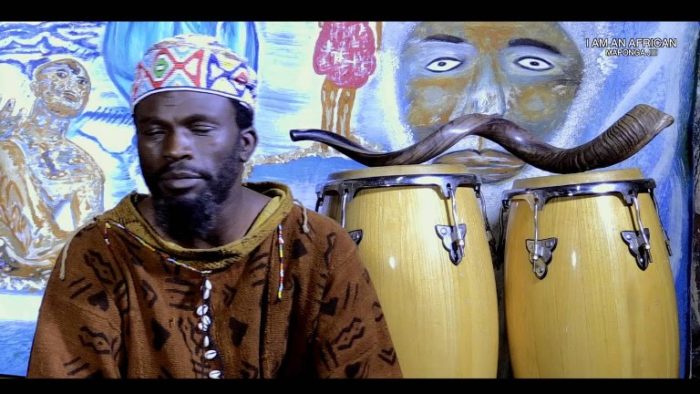 Joshua is known for his Christian-like, Rastafarian cum African philosophy which is preached by the man of God as "the gospel according to Maponga". The minister derived his own belief system and personal philosophy which is a blend of Christian beliefs with African culture. According to Joshua Maponga, Africans must not jettison their core African traditions and culture to believe in God.
Elucidating, the controversial theologist accused the whites of colonizing Christianity and westernizing it. Thus, he is of the belief that Christianity is in dire need of liberation from western culture. Joshua puts forth another debate, arguing that Jesus wouldn't have accepted to die for blacks if he was truly white. His reason for this postulation is that the heart of the white man he knows isn't big enough to die for the sake of a black man.
A popular line in his sermons says, "…the day a white Jesus will die for blacks, I will believe in a white Jesus". Accusing the whites of constantly manipulating the blacks, the preacher called them out for promising blacks heaven while they proceed to loot the natural resources of the blacks. With their white Jesus, white people filled the heads of Africans with promises of gold in heaven meanwhile, they are busy stealing the gold from Africans on earth.
Joshua sees this as something that doesn't make one iota of sense; how can someone who has been telling you about a time that you will be walking on gold in heaven turn around to take the gold from you. The black man, J Maponga said, is still dangling on the cross with a couple of thieves – the European is on the left while the Chinese flanks the right, and both are busy stealing the black man's natural resources.
Joshua Maponga's Alleged Illicit Affair
As if all the scandals surrounding his name were not enough, during the Easter celebrations of 2021, news of the controversial theologist being enmeshed in an illicit affair hit the airwaves. Needless to say, it became the talk of the town in no time at all as everybody wanted to get the full details. Soon, titbits of information started coming up from different angles. According to the story, Joshua Maponga was involved with an unidentified 29-year-old lady who hails from Newcastle in the Kwa-Zulu Natal region of South Africa.
Daily Sun later sought the unnamed lady out who revealed how she has been involved in a clandestine affair with the man of God. Going further, the lady narrated how Joshua got her in the family way but she miscarried the pregnancy. According to Daily Sun, they were able to lay hands on medical reports proving that the said lady was already nine weeks pregnant when she had a miscarriage in February 2021.
On how she started dating the minister, the KZN native said it all started around October 2020 when she reached out to him through a message on one of the social media platforms. Her reason for sending him the message was to request spiritual guidance from the preacher for her calling. What Joseph did at the initial stage was introduce the lady to a Sangoma who happens to be one of his associates.
The KZN lady then told a tale of how she saw the preacher in her dream one night and in her interpretation, she took it as a signal from the ancestors that Joshua Maponga is her Mr. Right. Thus, the lady said she started feeling comfortable with him, and at a point, the theologist invited her to Johannesburg and she embarked on an all-expense-paid trip. Joshua even paid for the hotel accommodations where she lodged. The Joburg trip became more regular, like twice a month, and when she goes, she would relax for a few days before heading back. It was during this period that the man of God told the lady that he would make her his wife number two.
The lady also talked about her spiritual venture with Maponga, how he would ask her to fast and feed her some dried mushrooms on an empty stomach; this he said is the way to introduce him to the woman's ancestors. On her December visit to Joburg to meet up with her lover, Joshua told her about his suspicions that she has conceived, and true to his words, the test she ran returned positive. When she finally miscarried the pregnancy, there was no iota of sympathy from her lover. The lady said she came to the realization that things aren't what they seem and all the dreams and visions stopped coming.
Daily Sun reported that they got hold of intimate WhatsApp conversations between the KZN lady and Joshua Maponga where they discussed extensively, including conversations concerning rituals to be done for their dead baby. The woman's mum also weighed in on the issue, saying that she was aware of the relationship, expressing disappointment at the man of God.
Reactions To the Allegations
With this magnitude of allegations making the rounds about Joshua Maponga, the pastor was contacted to tell his own version of the story. As expected, the theologist repudiated all allegations of adultery, pregnancy, and use of muthi. According to the minister, he said the lady tried extorting him and was also guilty of harassment. After she called him for spiritual guidance in respect of her calling, Joshua said he did the woman the favor of introducing her to relevant people since he is no sangoma. He leveraged his network from his Sankofa TV program to achieve this.
However, the lady seemed not to be satisfied with the help she has already received and started bombarding Joshua with lengthy messages about her calling, demanding funds to purchase the items for her spiritual ceremony, and harassing the man of God at the slightest opportunity. Joshua said he even went as far as supporting her T-shirt business but she kept requesting more funds to meet her spiritual goals.
With all these said, Daily Sun presented Joshua with screenshots of their really intimate conversations in addition to the pregnancy. The preacher scheduled a meeting with the publication where he will be able to give a more comprehensive reply. When the day of the meeting finally dawned, Maponga asked that Daily Sun meet him with his lawyers present. The publication opted to forward his attorney a message containing the inquiry and receipt was acknowledged.
By the time the publication went to print with the story on the 25th of April 2021, Joshua's attorney hadn't responded to the inquiry he received. On her own part, the KZN woman denied all allegations from the man of God, and all further attempts to contact Joshua proved abortive.
The Preacher Has Been Married and Divorced
Despite the fact that info about his career life is all in the open, the Seventh Day Adventist pastor comes across as the type that loves to keep the details of their personal life under lock and key. Thus, there is a dearth of information concerning the woman in his life but according to tidbits from kept records, he was once a married man.
However, the name of his spouse is not known and neither do we have an inkling about the date of their wedding and how long the marriage lasted. However, it is common knowledge that the duo resided in Birmingham, Norfolk, including South Essex while their marriage lasted. The couple has since called it quits with their union but they have two daughters to show for their years together as man and wife.