Julia Roberts is unarguably one of the finest movie makers that you would never get tired of watching their movies. She thrust into fame as an actress when she appeared in the 1990s comic video – Pretty Woman (1990) and ever since, she has remained relevant in the industry with her flawless interpretation of assigned roles which she has a penchant for executing excellently.
The evergreen beauty who hails from the city of Smyrna is so good in her trade that she was paid a mouthwatering $25 million, to star as Katherine Anne Watson in the movie – Mona Lisa Smile in 2003 which made her the highest-paid actress at that time. Let's take a brief look into her background, then check out some of her best to worst-ranked movies so far.
Brief Biography
The October 1967 born actress, Julia Fiona Roberts, has continued to mesmerize us in the past three decades and counting through most of her outstanding movies roles earning her the nickname 'Jules'. The daughter of Walter Grady Roberts (died of cancer in 1977), and Betty Lou (died in 2015) had three wonderful siblings – Eric Roberts (elder brother), Lisa Roberts Gillan (Sister), and her half-sister, Nancy Montes, who died of substance abuse in early 2014.
Julia Roberts who hails from a family of actors is learned and smart as they come. She was a student of Fitzhugh Lee Elementary School before she proceeded to Griffin Middle School, then went all through to Campbell High School, in Smyrna, Georgia where she completed her studies.
Her parents met on a theatre stage after which they started off their romance. The acting gene was without doubt transferred to their offsprings. Their oldest child, Eric took after his parents in acting, he was followed by his sister, Lisa Roberts then, of course, Julia Roberts naturally bounced along the same career path.
The fine artistry of this 5 feet 9 inches tall actress has been well received through the years and acknowledged with numerous award nominations such as  Golden Globe, Academy, BAFTA,  Critics Choice Awards among many others. Plus, her skills have also made one of the Hollywood richest with about $200 million net worth credited to her person. Let us check out ten of Julia Roberts movies ranked from best and worst.
10 Julia Roberts Movies Rated From Best To Worst
1. The Player (1992)
IMDB: 7.5/10
Rotten Tomatoes: 97%
Metacritic: 86%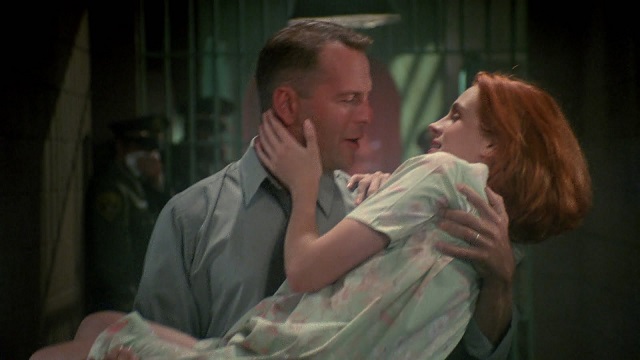 This is one of Julia Roberts highest rated movie. The movie amassed a staggering score of 98% on Rotten Tomatoes. Starring alongside Tim Robbins, Whoopi Goldberg, and Peter Gallagher, the movie tells the story of an executive in a film studio in Hollywood who kills an upcoming screenwriter, who he suspects to be sending death threats to him. This movie was directed by Robert Altman and was produced with a budget of $8 million, but later had a successful outing at the Box Office, raking in $28.9 million.
2. The Normal Heart (2014)
IMDB: 7.9/10
Rotten Tomatoes: 94%
Metacritic: 85%
This 2014 drama is a story about how HIV/AIDS was first discovered in New York City at the beginning of the 80s, and also the circumstances surrounding it. It tells the story about how the medical community fights on how to expose the truth about the epidemic and how the nation was denied it. The drama was directed by Ryan Murphy and it was rated 94% on Rotten Tomatoes.
3. Ocean's Eleven (2001)
IMDB: 7.7/10
Rotten Tomatoes: 83%
Metacritic: 74%
This movie is an American heist film that has a collection of many fine actors and actresses. It casts actors like Brad Pitt, George Clooney, and Matt Damon and was directed by Steven Soderbergh. Ocean's Eleven was rated 82% on Rotten Tomatoes and made a Box Office earning of $450.7 million, as against an $85 million budget.
4. Ben is Back (2018)
IMDB: 6.7/10
Rotten Tomatoes: 82%
Metacritic: 66%
In this American drama, a woman has to help her son get over drug addiction after he came home from rehab. This Julia Roberts movie was directed by Peter Hedges and has actors like Lucas Hedges and Courtney B. Vance in it. Although it was rated 82% on Rotten Tomatoes, it has a very poor outing on Box Office, raking in $9.5 million against its $13 million budget.
5. Pretty Woman (1990)
IMDB: 7.1/10
Rotten Tomatoes: 65%
Metacritic: 51%
This is a rom-com directed by Gary Marshall. It tells a story of a wealthy businessman who hired an escort, and how their relationship developed. It is rated 62% on Rotten Tomatoes, and it made a Box Office outing of $463.4 million against its $14 million budget.
6. Ocean's Twelve (2004)
IMDB: 6.5/10
Rotten Tomatoes: 55%
Metacritic:  6/10
This is the second part of the 2001 movie – Ocean's Eleven. It still featured the same actors as the first part. It is rated 55% on Rotten Tomatoes, and made a Box Office appearance of $435 million, against a $110 million budget.
7. Mirror Mirror (2012)
IMDB: 5.6/10
Rotten Tomatoes: 50%
Metacritic: 46%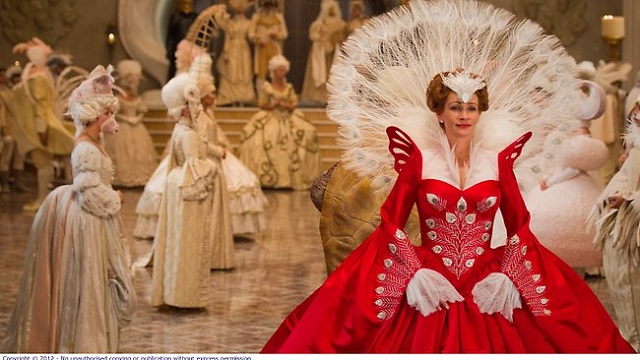 This movie has a rating of 50% on Rotten Tomatoes. It's a fantasy tale directed by Tarsem Singh. It made a Box Office worth of $183 million, against an $85 million budget.
8. Mona Lisa Smile (2003)
IMDB: 6.5/10
Rotten Tomatoes: 34%
Metacritic: 45%
This is one of Roberts movie with a poor rating of 34% on Rotten Tomatoes. It is a drama that was directed by Mike Newell. It was produced with a budget of $72.3 million but made $141.3 million at the Box Office.
9. Valentine's Day (2010)
IMDB: 5.7/10
Rotten Tomatoes: 18%
Metacritic: 34%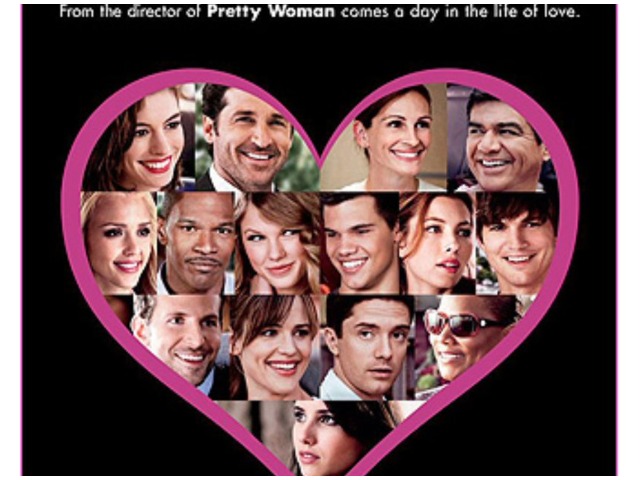 Even though this romcom has a very poor rating of 18% on Rotten Tomatoes, it still made an awesome outing on Box Office. Directed by Gary Marshall, it made the worth of $216.5 million against a $52 million budget.
10. Love,  Wedding, Marriage (2011)
IMDB: 4.8/10
Rotten Tomatoes: 0%
Metacritic: 13%
This is the poorest rated Julia Roberts movie with a score of 0% on Rotten Tomatoes. This romcom that was directed by Dermot Mulroney made Box Office earnings of $1,900 against its budget of $1.2 million.