The real reason for Julianne Phillips and Bruce Springsteen divorce is not known to the public. They were married for a little over three years before Julianne filed for a divorce on the 30th of August 1988, citing irreconcilable differences. Their divorce was finalized in March 1989. Since 1997, Julianne has been inactive in her acting career. She has also kept a very low profile, rarely making public appearances, and as a result, information about where she is now is unknown.
Julianne Phillips was an American model and actress but that's not the only reason her name is popular. She was also married to Bruce Springsteen, a super-popular American musician regarded as one of the most successful in the country. Nicknamed The Boss, Bruce is vastly admired as a rock and roll legend. As such, it is easy to see why Julianne's fame heightened after she got married to the musician. But as fate would have it, their union ended just a few years after it started.
As much as people wonder what happened to the career of the actress who got her breakthrough after she started playing Francesca Reed on the television drama series, Sisters, the failure of her marriage with Bruce has also continued to pique the interest of many.
Julianne Phillips Cited Irreconcilable Differences When She Filed the Petition of Divorce Against Bruce Springsteen
Julianne Phillips met Bruce Springsteen who was at the prime of his career in 1984. After a few months of dating, the pair tied the knot. The wedding which took place on the 13th of May 1985 and was highly covered by the media.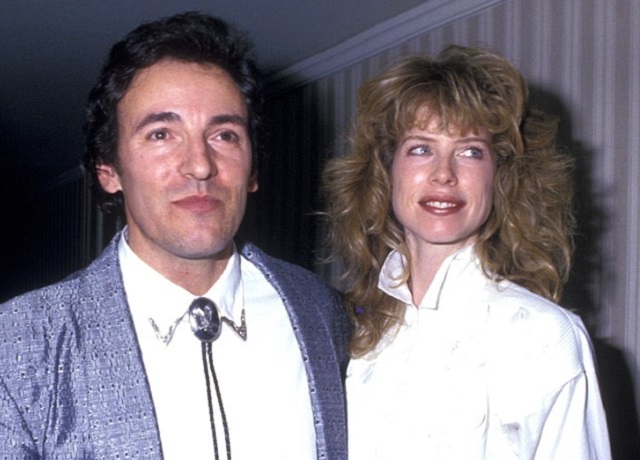 However, the union wasn't one that was meant to last as Julianne filed for a divorce just a little over three years into the marriage, precisely on the 30th of August 1988, citing irreconcilable differences.
They had no child together and proceedings were concluded in March 1989. It was also reported that they had a fair settlement but the terms were confidential.
Age Difference Contributed to the Failure of Julianne Phillips and Bruce Springsteen's Marriage
Julianne Phillips was born on the 6th of May 1960 in Evanston, Illinois. This means that the actress is 11 years younger than the famous musician who born in Long Branch, New Jersey on the 23rd of September 1949.
The former couple counted among the celebrity couples with wide age differences. While Julianne was 25 at the time of their marriage, Bruce was 36. For them, age was more than mere numbers and it got the best of their marriage. Bruce Springsteen would disclose many years later that the anxiety and distrust the age difference created in his mind ultimately led to the end of their marriage.
As he related in his memoir, a part of him was bent on authenticating the fear that Julianne was only using him to further her career. Affirming that it was never the case and that the actress loved him, the rock star upheld that his insecurities deteriorated their relationship and drove him toward Patti Scialfa who is also a musician and close to his age.
Julianne Phillips and Bruce Springsteen's Relationship
| | |
| --- | --- |
| Introduction | Julianne Phillips, a model and actress, married rock legend Bruce Springsteen in the 1980s. They were married for a little over three years. |
| How They Met | Julianne Phillips met Bruce Springsteen in 1984. |
| Wedding Date | They wed on May 13, 1985. |
| Duration of Marriage | They were married for a little over three years. |
| Reason for Divorce | Julianne filed for divorce on August 30, 1988, citing "irreconcilable differences." The divorce was finalized in March 1989. |
| Age Difference | Julianne was 25 and Bruce was 36 at the time of their marriage. A difference of 11 years. |
| Julianne's Career | Julianne began as a model, signing with Elite Model Management. Later transitioned into acting. After her divorce, she had major roles in TV shows, notably NBC's Sisters. She left showbiz in 1997. |
| Bruce's Feelings | In his autobiography, Bruce expressed regret about how he handled the divorce, acknowledging Julianne's genuine love for him. He also admitted leaving her for another woman, Patti Scialfa. |
| Patti Scialfa | A New Jersey native and musician close to Bruce's age. Met Bruce in 1980. Became a member of the E Street Band in 1984. Had an obvious connection with Bruce even during his marriage to Julianne. |
| Tabloid Drama | Their separation was widely covered by the media. Julianne was advised not to speak about the relationship. |
| Rumors | Julianne was rumored to have had an affair with Harry Hamlin. However, both parties denied the rumors. |
| Julianne's Worth | Estimated to be around $30 million, with $20 million coming from her divorce settlement. |
| Julianne's Personal Life | After her divorce, Julianne had relationships with Bryan Kestner and later Pierce Brosnan, both of which ended. She remains relatively private. |
| Bruce's Take on the Relationship | In his memoir, Bruce admitted to dealing with his divorce poorly, expressing deep regret. He felt he had failed Julianne as a partner and husband. |
Julianne Phillips Has Remained Single Since The Divorce
For someone who thrived as a model and an actress, it would be difficult to find who wouldn't agree that Julianne Phillips is good looking. She is a tall beautiful lady, standing at a height of 5 feet 8 inches (1.73 meters) with a slender body build and an hourglass figure.
Adding to her beauty is her full and long light brown hair and blue eyes. There is no doubt that a lot of people would be willing to date her but Julianne has largely been unlucky with love.
In 1990, following her divorce, she had a failed relationship with actor Bryan Kestner. She subsequently started dating actor and producer Pierce Brosnan, however, like others, the relationship amounted to nothing, ending in 1994. Since then, Julianne has remained single, at least to the best of the public's knowledge.
Julianne Phillips Hasn't Been Active Since 1997
The actress was raised in Lake Oswego, Oregon where she attended the Lake Oswego High School. Thereafter, she attended Brook's College in Long Beach, California. On completing her college education in the early 1980s, she moved to Manhattan, New York City where she pursued modeling. She soon landed a job with the Elite Modeling Agency, earning a mouthwatering pay of about $2,000 per day. Julianne later left New York for Los Angeles where she gradually started acting by first featuring in a music video of the rock band 38 Special.
In 1984, she landed her first television movie role in Summer Fantasy. Later in the same year, she starred in yet another television movie, His Mistress. Despite the heckles of Julianne Phillip's marital life, she soared in her acting career. In 1986, she portrayed the character of Sally in the comedy film, Odd Jobs. 1988 saw her appear in two films – Sweet Lies and Seven Hours to Judgment where she starred as Dixie and Lisa Eden, respectively. In 1989, she landed roles in Fletch Lives and Skin Deep. Other roles followed in television films including Getting Up and Going Home (1992), A Vow to Kill (1995), and Original Sins(1995).
In May 1991, Julianne started playing her breakthrough role in the NBC drama series, Sisters, which aired till May 1996. Julianne's role as Frankie in the series saw her climb to immense prominence. After this, she starred in numerous other movies including Big Bully (1996), Colin Fitz Lives! (1997), Allie & Me (1997), and Tidal Wave: No Escape (1997). 1997 would become the year the actress was last active as an actress.
She Is Yet to Announce Her Retirement But Has Only Made Occasionally Public Appearances 
Julianne Phillips began professional acting in 1985 and played her last film role in 1997. Her reasons for not continuing with acting remains a mystery. Since 1997, she has kept a very low profile, rarely making public appearances.
Most recently (in 2014), she reunited with co-stars in Sisters for a special edition issue of Entertainment Weekly which was covered by The Today Show. Many years earlier (in 2001), she made an appearance in an episode of Intimate Portrait, a biographical documentary series wherein she was interviewed.
Despite having tasted fame, Julianne Phillips shuns social media. She has no active account on any of the platforms; at least none that the public is aware of. This has made it difficult for people to keep up with her.
Given the above, it wouldn't be wrong to conclude that the actress spends most of her time with her family. Julianne Philips is the last of her parents' six children (four boys and two girls). Her parents, Ann and William Phillips were both devoted Catholics and raised Julianne and her siblings in the faith.
This is probably the reason they were not quite comfortable with Julianne being a model. Hence, her father encouraged her to take up acting instead. While her father worked as an insurance agent, her mother was a housewife.