Julien Solomita is a sensational internet personality famed as the romantic partner to the versatile entertainer and vlogger, Jenna Mourey aka Jenna Marbles. Julien Solomita is a Vlogger and YouTuber thrust in limelight through his activities on YouTube.
He and his long-term live-in girlfriend, Jenna, are among the big names in the video blogging industry. The 2014 Young Hollywood award-winning Jenna Marbles has one of the top 100 most subscribed channels on YouTube and is among the ten most popular YouTube channels owned by a woman with over 19 millions subscribers signed up to her YouTube channel while her partner Julien Solomita's YouTube content has racked up over 387 million views as of August 2019.
This seemingly YouTube perfect couple also have a mutual account on YouTube which has generated about 846, 839 subscribers with its videos viewed over 99.9 million times. It could be said that these two are a perfect match as both their career and lifestyle tallies so well with each other.
Let's find out how these two lovebirds met, and how they were able to keep their relationship running, and if they have had any previous affairs.
Julien Solomita's Relationship Timeline
The two started dating since February 2013 but publicized it four months after in June 2013 and are still at it, as of this writing. Before that time, Julien Solomita had not been previously linked to any other woman, at least publicly. On the contrary, his famed live-in girlfriend had been in a relationship with a man named Max Weisz. Max is equally an American internet personality. He and Jenna dated for five from 2008 till 2013. Max, is widely known by the moniker MaxNoSleeve and hails from Massachusetts, United States.
Julien and Jenna seem so much in love. Perhaps that love built on understanding is what propelled them into sharing a home together. They reside in California in a $3 million house with their four dogs – Marbles, Kermit, Peach, and Bunny.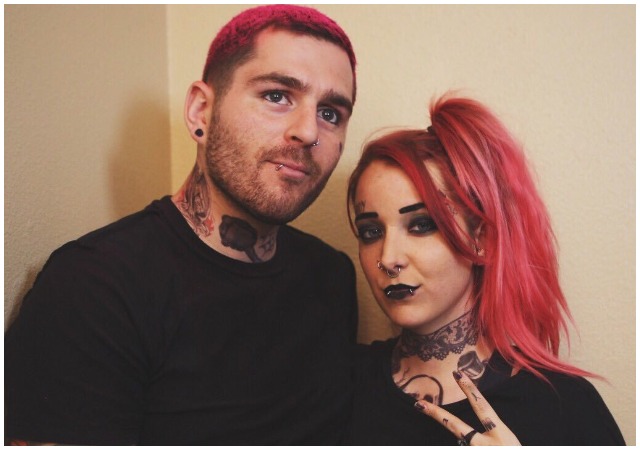 How Did Julien Solomita Met Jenna Marbles?
Since the duo went public with their relationship, fans have become very curious about hw they met and what first attracted them to each other. The YouTubers who had wanted to keep things out of the prying eyes of the media as regarding their relationship finally gave in to their adorable fans all over the world by divulging some of the requested titbits about their relationship timeline. Julien Solomita met Jenna Mourey while he was still in high school. As of then, he was working as a bartender for AMP Radio Studios.
See Also: Who is Simply Nailogical (Cristine Rotenberg)? Here are Facts You Must Know
Fast forward to some years later, Julien who was in need of another job ended up being hired as Jenna Marbles' bodyguard. The two later went together on a trip to Ireland. It was whilst there that their feelings and affections gradually built up. In no time the pair began to grow an affinity for each other and they started a relationship in February 2013, however, they never made it public until four months later which was in June of the same year (2013). Their beautiful chemistry has endeared them as one of YouTube's most lovable couple.
They soon started up a combined YouTube channel together in July 2014, there they upload videos and podcasts ranging from random, everyday issues as well as pranks they play on each other. An example of such is the video where the 5 ft 5 inches tall Jenna picks the brain of Julien on various musical sounds (songs) in an attempt to make Julien state the names of the artists.
Having a working relationship with someone with whom you are romantically involved can be quite dicy but the duo seems to be doing well so far. They frequently travel to exotic places together, making videos of the events which they in turn share with their loyal fans and of course pictures on their social media handles.
The 5 ft 9 inches tall Julien is not only famed as a Youtuber with over 2.1 million subscribed to his channel but he is also the co-founder of Waffsicle, a production firm. The firm is concerned with moderating online contents. Jenna Marbles, on her part, has over 19.9 million people subscribed to her channel which has a massive all-time view of over 3.1 billion viewers.