It is no surprise that the hookups and relationships history of a hot superstar such as Justin Bieber has always been a topic of interest to many Beliebers. Often described as the Leonardo DiCaprio of the music world, the pop superstar who became internationally famous at the age of, about 14, has had several high-profile relationships with many Hollywood stars and models. From Hailey Baldwin to Selena Gomez, enjoy the ride as we take you through Bieber's love journey over the years…
1. Hailey Baldwin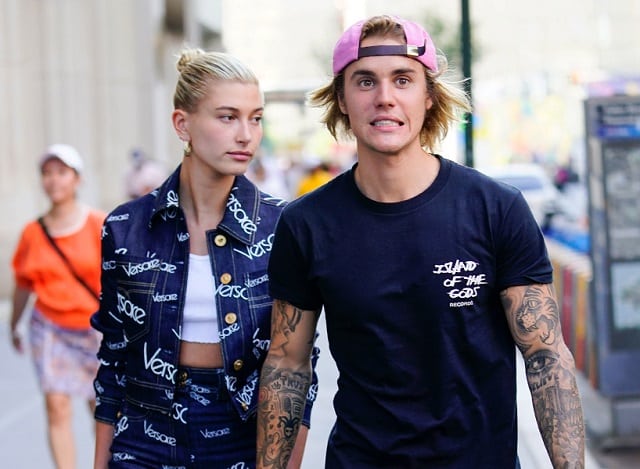 After months and months of speculation, it was confirmed that Justin Bieber and model Hailey Rhode Baldwin were, in fact, an item. Hailey, the daughter of actor Stephen Baldwin got to know Bieber through the Kardashian/Jenners. The pair who have known each other for nine years were linked from 2014 to April 2016. But in June 2018, they rekindled their relationship and got engaged in July, after Bieber proposed with a giant ring that reportedly cost half a million dollars at a Bahamas Restaurant and Baldwin said yes! Sources revealed that Hailey and Justin are getting married for love and are already planning the wedding which they intend to keep small and not huge nor flashy.
2. Baskin Champion
Though the nature of their relationship was undefined, Bieber was once romantically linked to model Baskin Champion, the 2014 Miss Alabama Teen USA Winner. In March 2018, Bieber was spotted with his hand around Baskin's waist at Craig David's concert in West Hollywood. This was shortly after the pop star took a break from his on-again-off-again girlfriend Selena Gomez.
3. Justin Bieber Selena Gomez
Popularly known together as 'Jelena', Justin Bieber and Selena Gomez had been in an on-and-off relationship that lasted for about seven years. From 2010 to 2018, the two famous young stars were in a relationship spiced with roller-coaster emotions. Though Jelena dating rumors began circulating in 2010, it was in January 2011 that the pair confirmed their relationship.
Selena Marie Gomez is an American actress, and singer rose to prominence for her role as Alex Russo in the Disney Channel television series Wizards of Waverly Place (from 2007 to 2012). Bieber and Gomez split and reunited several times in the course of their romance and were often spotted together on the red carpet, on vacation or just around Los Angeles. The pop stars' on-and-off relationship has been an interesting one which made headlines.
First, the couple broke up in November 2012 following cheating and jealousy rumors, rekindled their romance but broke up again in January 2013. They officially got back together in September 2014 but by the next month, they split again. In November 2017, Jelena reunited and continued until March 2018, when their romance was put on hold reportedly because of family issues.
4. Paola Paulin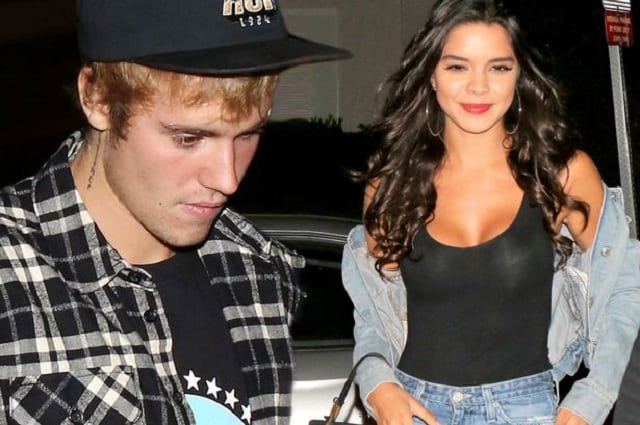 Justin Bieber and actress Paola Paulin were rumored to be dating in October 2017. The pair who reportedly met at a church service in Beverly Hills were all over each other for a while.
5. Sofia Richie
The Canadian pop star is linked to having dated Sofia Richie, a singer, model, and daughter of Lionel Richie in 2016. Richie was one of Bieber's youngest girlfriends and their relationship was a 'special one' which also came with a lot of drama. Bieber and Richie's relationship made headlines when it became public in August 2016. The pair often traveled together and posted photos of each other on their social media accounts. Their relationship later resulted in an Instagram drama after fans began harassing Richie, which eventually prompted Bieber to delete his Instagram account. However, their romance eventually fizzled out and officially ended in September.
6. Nicola Peltz
Justin Bieber is linked to having dated American actress Nicola Anne Peltz in spring 2016. From sleepovers at Bieber's Beverly Hills home to date nights, the pair who met at an album release party in Toronto were spotted together several times. However, the unconfirmed relationship with the Transformers: Age of Extinction actress eventually ended and the Canadian pop star moved on to his next available crush.
7. Jayde Pierce
Justin Bieber dated British model Jayde Pierce from September 2015 to January 2016. The pair's dating rumors began in May 2015, after they were first spotted together. Despite being seen together frequently, the pair left their fans guessing as they never confirmed if they were actually an item.
See Also: 10 Famous Black Lesbian Celebrities in The World
8. Kourtney Kardashian
From 2014 to 2017, Justin Bieber and Kourtney Kardashian were in an on-and-off relationship. The pair were seen hanging out together at various clubs throughout December 2015, which was shortly after the Keeping Up With the Kardashians star split from her longtime boyfriend Scott Disick.
9. Adriana Lima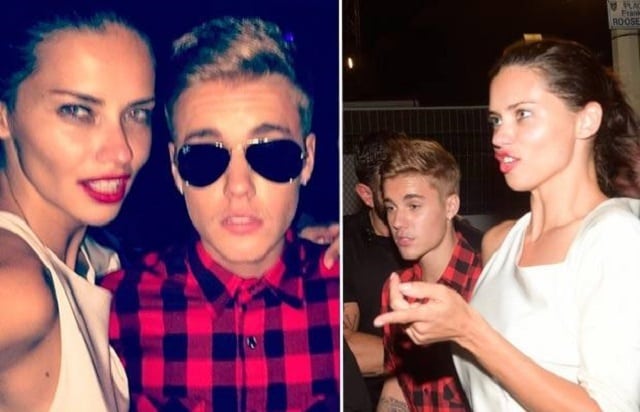 Justin Bieber and Brazilian supermodel Adriana Francesca Lima were rumored to be an item back in 2014. The pair reportedly connected at a Cannes Film Festival afterparty in May 2014, shortly after Adriana separated from her longtime beau Marko Jaric. However, in an interview in December 2015, the supermodel who is best recognized as a Victoria's Secret Angel denied the claims.
10. Chantel Jeffries
Justin Bieber and model Chantel Jeffries hooked up from January to April 2014. Jeffrey was the lady in the passenger seat when Bieber was arrested for DUI in Miami. The pair were also rumored to have rekindled their relationship in July 2016.
11. Kendall Jenner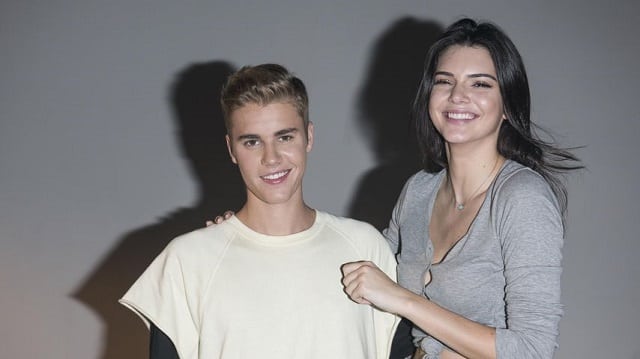 Justin Bieber and Kendall Jenner were in a rumored romance in April 2014 and 2015. In fact, some sources accused Kendall of being responsible for one of the Jelena breakups that period. But the reality TV personality, model, entrepreneur, socialite, and social media personality, later denied the rumors. Though she eventually admitted to having "a 12-year-old crush" on the pop star, she described the rumors as mere assumptions adding that Bieber has been a longtime family friend.
12. Barbara Palvin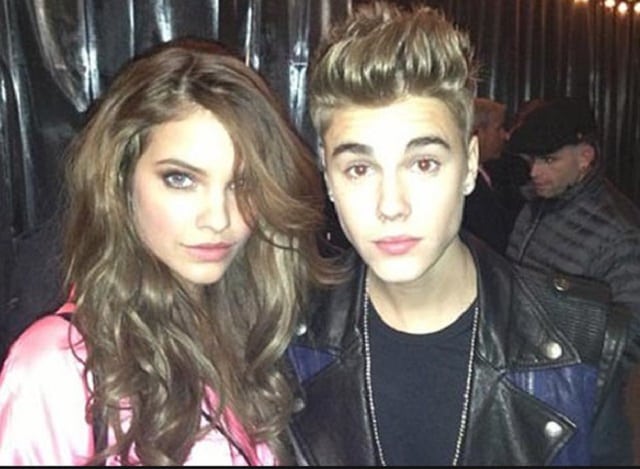 Shortly after the Jelena breakup in 2012, Justin Bieber was briefly linked to model Barbara Palvin. The pop star and Victoria's Secret model first met at a Fashion Show in November 2012, while he was still dating Selena Gomez. The duo made headlines after a photo of them together emerged online. However, Palvin denied any romance rumors stressing that their relationship was only platonic.
13. Miranda Kerr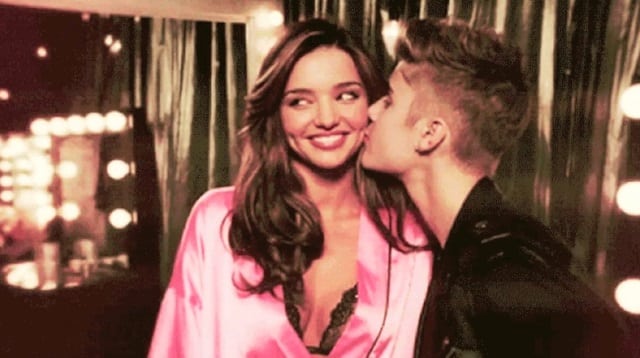 The Bieber and Kerr dating rumor is another product of the 2012 Victoria's Secret Fashion Show. The pair sparked rumors after the show when they reportedly exchanged flirty text messages and kisses on the cheek while Kerr was still married to her then-husband Orlando Bloom whom she divorced in 2013. Speaking through her attorney in 2014, Miranda described the dating rumors as false and defamatory.
14. Jessica Jarrell
Bieber is rumored to have dated Jessica Jarrell in 2010. This was after the singer and his then My World tourmate were seen flirting with each other on stage. But Bieber maintained that he and the then-15-year-old Jarrell were only BFFs and nothing more.
15. Caitlin Beadles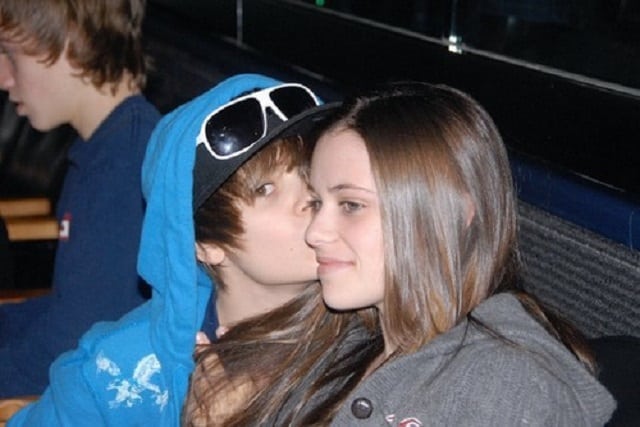 Justin Bieber and Caitlin Beadles were romantically linked together from 2008 to 2009. The duo reportedly met when Bieber moved from Ontario, Canada to Atlanta, Georgia, but their romance was short-lived as it eventually fizzled out after a while.