It is fast approaching four decades since Kathleen McCormack, the former wife of the real estate heir Robert Durst went missing, yet the mystery behind her disappearance is yet to be solved. The medical student was last seen on the 31st of January 1982 when her husband put her on a train to Manhattan. Though she has long been declared dead, her family still hopes to get justice. Read on to get the full details of the circumstances surrounding her death.
Kathleen McCormack's Life With Robert Durst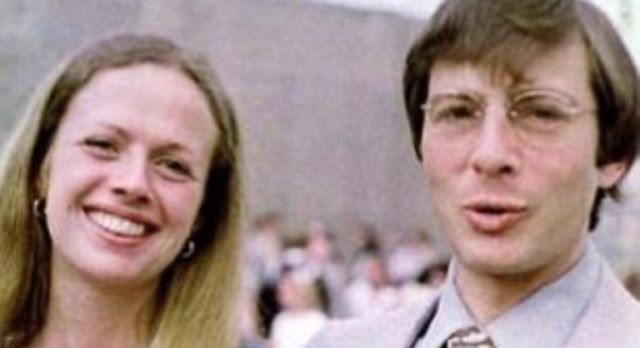 Kathleen McCormack and Robert Durst (a real estate heir) wedded on the 12th of April 1973, but their life together was fraught with many troubles and domestic violence. A few months before she went missing, Kathleen reportedly climbed out of the window of their 16th-floor penthouse in her pajama to escape a violent attack from Durst.
Prior to her disappearance, Kathleen McCormack was getting ready to divorce her husband, and she even disclosed to her lawyers that Durst had threatened to have her killed. Besides, reports from a medical practitioner at Bronx hospital revealed that Durst's wife received treatment for abrasions a couple of weeks to her disappearance.
The Story of Robert Durst's Wife's Disappearance
During her early twenties, Kathleen McCormack joined Albert Einstein College of Medicine Bronx and was already in her fourth year before her disappearance. On that fateful evening, she attended a party at the home of her friend Gilberta Najamy who attested to the fact that Kathleen who would normally dress nice came to the party wearing a sweatpants, she also disclosed that Durst's wife was involved in a heated argument with her husband before she left the party, and later made Najamy promise that she would check up on her in case something bad happened, as she was really afraid of what she would likely face at home with Durst.
According to Durst's version of the story, he last saw Kathleen on that Sunday night after he escorted her to the train in Westchester. Supposedly, she was on her way to their apartment located in Manhattan, he also told the authorities that Kathleen McCormack was expected back on Monday for her appointments at the medical school, but failed to show up.
According to reports, Durst had a phone conversation with his wife when she got to Manhattan from the house phone; however, he failed to provide the phone records at the request of the investigators, claiming that it was while on a walk with his dog that he made the call via a payphone. The investigations found this difficult to believe as facts revealed the nearest payphone to be three miles away from Durst residence, besides the night under review was a cold and rainy night.
At the commencement of the investigations, the police were able to lay hands on some eyewitnesses who placed Kathleen McCormack in Manhattan, but a while later, the same witnesses claimed that they might have been mistaken with who they saw. Even a couple of friends who held papers for Kathleen said that the papers went missing when they were burgled after her disappearance. The investigators omitted to search the couple's home which belonged to Durst because they had cogent reasons to believe that Kathleen actually reached Manhattan.
A missing person's report came from Kathleen's husband on the 5th of February with claims that he was not even aware of his wife's disappearance until he received a call from one of her college deans who said that they have not seen his wife all week. According to the dean, someone claiming to be Durst's wife called in on the 1st of February claiming that she was really sick and thus wouldn't be able to make it to classes.
Read Also: Donna Dixon, Dan Aykroyd's Wife: Facts About The American Actress
When asked why he had to wait so long before filing a missing person's report, Kathleen McCormack's husband said that both he and his wife sometimes go for days without contact. The days following his wife's disappearance, Durst posted some reward posters in a bid to find his missing spouse. Even some close friends attested to the fact that Kathleen's husband speculated about his wife being killed by a drug dealer as she had a thing with cocaine. A Manhattan judge has long declared Kathleen dead but the family still hopes to get answers.
It was really strange that Durst blatantly refused to take a lie detector test, besides, he was in an almighty hurry to dispose of his wife's possessions, he even denied the evidence of his own affidavit with the claims that he had already made everything about Kathleen's disappearance known to both her family and the authorities. Important to note that, he wasted no time in filing for divorce on the grounds of spousal disappearance.