Keanu Reeves is one man who represents different things to different people. To most of the world, the Canadian actor, writer, and director is one of the most beloved movie stars in history who has portrayed everything, from a superhero computer hacker to a ruthless assassin. To another set of people, Reeves is that decent guy who remains down to earth despite his fame and yet to another category, the actor cuts a lonesome figure that has been unlucky in love. Whichever category you fall in, you are right as these are all the facets that make up one of the most ageless action stars of our time.
His Very First Movie Paycheck
Before he became one of the most bankable movie stars in the world, Keanu Reeves was just a little boy who was born on the 2nd of September 1964 in Beirut, Lebanon. His mother is an English lady who worked as an entertainer, and later, as a costume designer while his father is a geologist of Chinese-Hawaiian heritage. Reeves' parents divorced when he was three and he and his mother, as well as sister, moved to New York before ending up in Toronto.
In Toronto, the young boy initially turned his energies to hockey but later fell in love with acting. He then took a series of odd jobs and worked at it until he could save enough money to move to Hollywood. Meanwhile, as he was waiting for his savings to grow, Reeves got his start by featuring in the Canadian feature, One Step Away, in the year 1985. He subsequently moved to the United States and made his first appearances in a series of TV films including Act of Vengeance and Brotherhood of Justice.
Reeves made his big-screen debut in the 1986 movie Youngblood. This was an inspiring sports drama about a little boy from a rural town who dreams of making it as a professional hockey player. He persists at these dreams despite several challenges and eventually makes it. Youngblood featured the likes of Rob Lowe and Patrick Swayze while Reeves portrayed the minor part of a team goalie named Heaver. He received a modest amount of $3000 as his professional fee.
Pocketing the Highest-Ever Movie Paycheck in Hollywood History
Keanu Reeves may have cemented a reputation as that action star who has a penchant for saving the world but he got his breakthrough in a comedy film and that was the 1989 sci-fi comedy, Bill & Ted's Excellent Adventure, in which he plays a time-traveling lazy student. The movie was a big hit and led to an animated TV series (1990) and a sequel known as Bill & Ted's Bogus Journey (1991).
Following his breakout success, Reeves became the toast of filmmakers and appeared in several movies throughout the 90s. One of the most notable ones was the 1994 thriller, Speed, in which he plays the role of a cop tasked with stopping a murderous bus bomber. The movie was both a critical and commercial success and grossed $350.4 million on a budget of just $30 million. It is not known how much Reeves was paid for his starring role in the blockbuster but we do know that he was offered about $11 million to star in the 1997 sequel. The actor, however, turned down the offer because he didn't much like the script.
Another notable role that Keanu Reeves played in the 90s was the prophetic figure, Neo, in the 1999 sci-fi film, The Matrix. The movie needs no introduction as its fight sequences and special effects made it legendary. The film has spurred two sequels (both released in 2003) and has generated revenue of $3 billion. Its top-billed star has also been adequately rewarded. For the first and second Matrix movies, Reeves received $56 million and $126 million respectively while for Matrix 3, he pocketed $79 million. It means that the Toronto native has made about $250 million alone from portraying Neo, making it the highest-paid movie role of all time in Hollywood history.
Taking Pay Cuts for the John Wick Franchise
Despite having been in the industry for about four decades now, Keanu Reeves remains ever popular with moviegoers and consequently filmmakers. The passage of time has not dulled his shine and as such, he continues to land consistent work appearing in movies such as The Day The Earth Stood Still, The Whole Truth, Toy Story 4, and The Bad Batch. He is also the star of the John Wick franchise in which he plays a retired hitman who is set on revenge for his murdered dog.
The John Wick franchise has so far released about three films that have grossed a combined $587 million. Reeves has meanwhile received smaller compensations for his work. According to reports, the actor made from $1 million to $2.5 million as his upfront salary for the films and was then given an ownership stake in the movie; meaning that he made so much more following the movie's great run at the box office.
How Much is The Matrix Star Worth?
Keanu Reeves' eclectic roster of acting roles has paid off in a massive bank balance as he reportedly has a net worth of about $350 million. Despite this truckload of money, the actor tends to live a quiet and understated life, but he certainly still knows how to spoil himself as can be seen by his order of the custom-made motorcycle from Gard Hollinger.
The actor is also considered to be very generous. He helped with his sister's care while she fought a long battle with leukemia and now supports organizations like Stand Up To Cancer in her honor. Reeves has also extended his generosity to the workplace. The Toronto native believes so much in his art that he is ready to make the necessary sacrifices to ensure that a film turns out well.
For instance, during the filming of The Devil's Advocate, he took a pay cut so that the producers could be able to land Al Pacino as his co-star. The actor also repeated this noble gesture during the filming of the 2000 sports comedy, The Replacements, so that the mercurial Gene Hackerman could join him on the project.
Additionally, during the filming of The Matrix, Reeves gave up some of his earnings to ensure a more extensive budget for the special effects and costumes department of the movie. He also rewarded the stunt crew members of Matrix 2 (numbering about twelve) with new Harley Davidson motorcycles to thank them for helping him bring the movie to fruition.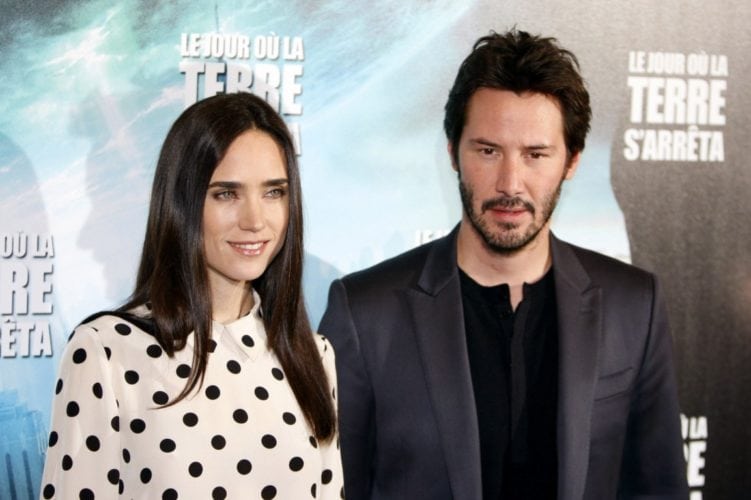 The Tragic Deaths of his Daughter and Ex-Girlfriend
Keanu Reeves is an exceedingly private person and this has led to all sorts of speculations about his love life. The Matrix star has been romantically linked with personalities such as Sandra Bullock, and actress cum photographer, Amanda de Cadenet, but these romances were never confirmed. However, in 1999, Reeves was in a relationship with a lady known as Jennifer Syme who was pregnant for him.
In December 1999, she went into early labor that resulted in a stillborn daughter named Ava Archer Syme-Reeves. It was a devastating blow that strained their relationship and they soon broke up. Jennifer later lost her life a short while later. While driving alone on April 2, 2001, along the Los Angeles' Cahuenga Boulevard, the lady had a ghastly accident that resulted in her death. Keanu Reeves took some time to deal with the incident and it is hard to imagine the extent of pain that the actor must have gone through in that period.
See Also:  What Is Daniel Day-Lewis Net Worth Now That He Has Retired From Acting? 
A New Love on his Horizon
Keanu Reeves has found love again and the lady in his life is none other than an accomplished visual artist, Alexandra Grant. Grant is a native of Ohio and was born in 1973. She is a visual artist who specializes in drawing, sculpture, video, painting as well as other media. She has exhibited her work in various parts of the work and has also taught art at various American colleges.
Grant and Reeves first met each other as far back as 2009 when they collaborated on a book; the actor provided the poetry while she did the accompanying visuals.
Whilst working together on the book, they fell for each other and started a relationship. In true Reeves fashion, the couple hid their relationship for about a decade before making their romance public by taking to the red carpet at the LACMA Film and Art Gala in November 2019. The appearance predictably caused a big frenzy but Reeves and his lady took it all in stride. The couple is enjoying their relationship and refuses to be pressured into conforming to societal standards such as formalizing their union.