The actress Kelen Coleman has built her career majorly in the world of television shows, as she has appeared in a significantly higher number of TV shows that she has in movies. However, she is mostly known for the extensive work she has done on the animated television show, Bojack Horseman. Coleman's talent is not the one thing she has achieved fame for, as she hails from a family that boasts of stars in different spheres of the entertainment industry.
Kelen Coleman Bio
Robin Coleman (nee Goldberg) and T. Michael Coleman on the 18th of April 1984, in Nashville Tennessee, welcomed to the world their daughter, Kelen Sadie Coleman. Sometime during her childhood, the Colemans moved to Maryland and settled in Potomac. This is where she spent most of her childhood with her brother, Josh Coleman, who is now a renowned graphic designer.
It is not clear where Kelen Coleman received her basic education, however, she attended the University of North Carolina in Chapel Hill. Her course of study is not known and neither is her year of gradution.
Coleman's acting career began in 2008 with an appearance on CSI:NY. She had a minor role in one episode but that was enough to give her kick into the world of acting. The next acting role she landed was in the 2009 teen comedy Fired Up where she also played a very minor role as well. Her first big role was on the television show The Mindy Project, where she had a recurring role in the first season before she left to become a cast member on The Newsroom. Coleman was on The Newsroom for two seasons.
The show she went on to appear the most on is Bojack Horseman, which she was a part of from 2014 to 2017, voicing a number of characters during her time on the show. Some other movies and television shows she has had performances in are The Office, The McCarthys, A True Story, True Memoirs of an International Assassin, Californication, and The 5th Quarter.
This actress' career in show business is not limited to just acting as she has also graced runways as a model. This part of her life is rarely talked about or known by a lot of people.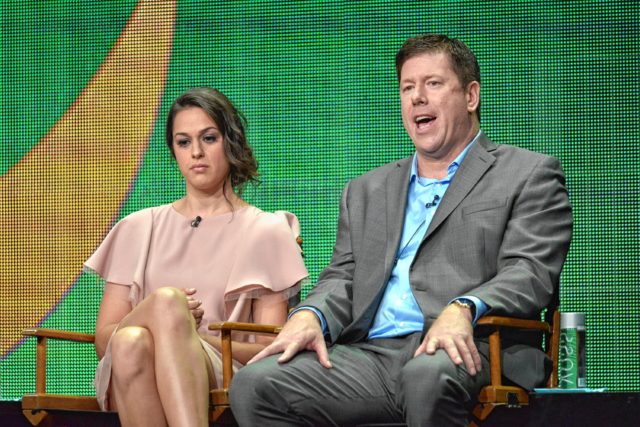 Is Kelen Coleman Married or Dating Anyone
The lives of celebrities are rarely private, with their fans always curious about the happenings in their lives. Kelen Coleman is not a very popular actress but she is not free from this life of scrutiny that celebrities are subjected to, this why although very little is known about her it is known to the public that she is currently unmarried.
In 2017 she posted a picture on Instagram of her with a man in a cute pose. A lot of people were speculative about the nature of their relationship with some fans not exactly excited that she was no longer single. However, that picture is no longer on her Instagram as she deleted the picture.
Information about her private and love life is very difficult to come by as the actress makes sure to keep that part of her life under wraps. To keep up with her life, you can follow her on her social media accounts on Instagram and Twitter, where she has over 23 thousand followers on the latter and a much smaller number of followers on the former. All you have to do is search for the name Kelen Coleman.
See Also: Who Exactly Is Sorcha Cusack, Is She Related To John Cusack?
Parents
Kelen's mother is an Ashkenazi Jew while her father is a Christian who plays the bass guitar. He is a bluegrass and folk musician whose career started in the 1970s and is still ongoing. He has worked with a lot of musicians in the genre of Bluegrass and Folk, most notably are the bands Seldom Scene and Chesapeake. Michael Coleman has also worked with Bryan Sutton and David Holt, the three of them produced an album together. He is also a recipient of many Grammy Awards.
Most of Kelen Coleman's childhood was spent sharing the same space with musicians just like her father. She was raised in with Christian values as well as with Jewish traditions because of the different religions of her parents.