Ever since Kelen Coleman came to the realization that she would like to be an actress during her college days, she has pursued her dreams with remarkable determination and has gone on to excel in Hollywood. Even though she might not be one of the biggest names out there, she has gone on to carve a niche for herself on the small screens featuring in numerous hit TV series such as Scandal, Californication, Big Little Lies, The Mindy Project, and The Newsroom.
Coleman has established a reputation as one of Hollywood's go-to actresses for comedy roles but she is not resting on her oars just yet. The Tennessee native hopes to do greater things in the future including taking on more challenging roles as well as exploring Broadway. These ambitions may seem grand but it does not come as a surprise seeing the accomplished family background that the actress hails from.
She Overcame Shyness and Became Active in Student Theaters During her College days
Kelen Sadie Coleman came into this world on the 18th day of April 1984. She originally hailed from Nashville, Tennessee, but her family relocated to, and settled down, in Potomac, Maryland during her childhood. She thus spent the majority of her formative years there. As the daughter of a musician, Kelen Coleman got into the arts quite early and spent much of her childhood years singing and dancing. She later pursued a degree in dramatic arts at the University of North Carolina in Chapel Hill.
Four years of college studies proved quite pivotal in Kelen's life as it gave her the courage to overcome her shyness and put herself out there. She, therefore, became quite the active participant in classes as well as an ardent member of the student-run theatre company on campus known as LAB! Theatre. All these helped the young lady to come to the realization that she would like to become a professional actress and she immediately pursued that passion upon graduation in 2006.
She Got Her Big Break On The Mindy Project
Kelen Coleman's acting career began in earnest in the year 2008 when she appeared on the long-running police procedural, CSI: NY. Her role in the series was limited to just one episode but that was enough to give her a kick into the world of acting. The next acting role that Kelen landed was in the 2009 teen comedy, Fired Up, and her breakthrough followed three years later, on the television show, The Mindy Project.
The Mindy Project is a rom-com series that revolved around the professional and personal life of a romantically-frustrated doctor named Mindy Lahiri. The series debuted on Fox in 2012 and Coleman played the role of Alex, one of Mindy's fun friends who even goes on to date her (Mindy's) frenemy and a major love interest named Danny. The UNC alum was a recurring character on the show throughout its first season and her performance helped to propel her to the spotlight.
Since her days as Alex, Kelen Coleman has gone on to feature in numerous other TV series. At the last account, she has appeared in at least 27 TV shows with her most notable works coming on series such as The Newsroom, Bojack Horseman, The Office, The McCarthys, Californication, The 5th Quarter, Me, Myself and I, Scandal, Men at Work, How To Get Away With Murder, The Great Indoors, and Big Little Lies.
The Actress Delivered a Bone-chilling Performance in the 2011 Horror-Thriller, Cassadaga
Kelen Coleman may have enjoyed much prolificness on the small screens but she has also made some impact on the big screens as well. The Newsroom star has featured in about 13 films to date including True Memoirs of an International Assassin, Flock of Dudes, Dirty 30, Children of the Corn: Genesis, and The Marc Pease Experience.
Her most notable movie role however came in one of her earliest films which is the 2011 horror-thriller, Cassadaga. In the movie, Coleman played the lead role of Lily, a young woman who becomes haunted by the mysterious death of a lady in her community. She tries to investigate but ends up falling into the hands of a deranged sociopath. Cassadaga was premiered at the Screamfest LA Film Festival in October 2011.
Another film where Kelen Coleman takes the lead role is the 2019 Lifetime Movie, Very Valentine. Very Valentine tells the story of the Angelini Shoe Company, a family-owned company that has been making exquisite hand-crafted wedding shoes for many decades. They subsequently fall to the brink of financial ruin and it is up to daughter, Valentine Roncalli (portrayed by Coleman) as well as her grandmother Teodora Angelini to save the day.
Her Dad is an Accomplished Bassist who has Worked for Bands such as Seldom Scene and Chesapeake 
Kelen Coleman hails from a family of four including her mother, Robin Coleman (nee Goldberg), father, T. Michael Coleman, and a brother named Josh, who is a renowned graphic designer. Kelen's mother is an Ashkenazi Jew while her father is a Christian who plays the bass guitar.
Michael Coleman is a bluegrass and folk musician whose career started in the 1970s and is still ongoing. He has worked with a lot of musicians in the genre of Bluegrass and Folk, most notably the bands, Seldom Scene and Chesapeake. Michael Coleman has also worked with Bryan Sutton and David Holt for the production of an album. He is also a recipient of many awards.
Most of Kelen Coleman's childhood was spent tagging along with her father as well as his musician friends. Her parents also raised her with a mixture of Christian values as well as Jewish traditions.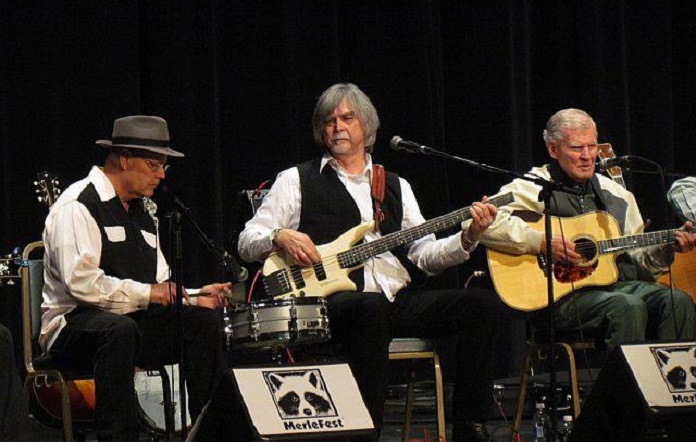 The Actress is Happy With or Without a Man in her Life 
The lives of celebrities are rarely private, with their fans always curious about the happenings in their lives, and Kelen Coleman is not an exception. Even though she may not attract as much scrutiny as other A-list celebrities, her fans still want to know who she is dating but the actress has stoutly refused to relinquish that information. It, therefore, caused quite a buzz when the actress posted a picture of herself with a man in a cute pose on Instagram in 2017. A lot of people were speculative about the nature of their relationship but Coleman refused to divulge any specific details on it and would later go on to delete the picture from her timeline.
Such reticence means that there is not much to go on when it comes to the subject of Kelen's love life. The only thing we know for sure is that the actress is happy, with or without a man in her life. In a 2019 interview with Parade.com, Kelen revealed that she loves when she has boyfriends but is equally okay when single.