For much of the 90s and early 2000s, Kelly Lynch held sway as one of the most highly sought-after female lead actresses in the country. Thanks to award-winning and acclaimed performances in movies such as Drugstore Cowboy and Road House, she became the toasts of directors everywhere so much so that she could afford to pick and choose which project to do and which to overlook.
One of those overlooked ones eventually turned out to be a blockbuster hit but the actress never regretted it one bit. Even though her acting career in contemporary times isn't as prolific as it used to be, Kelly Lynch is not one to dwell in Regrets-Ville but fully supports the choices she has made whilst forging on with any opportunity that comes her way.
Kelly Lynch's Breakthrough Came as a Junkie on 'Drugstore Cowboy'
As a child growing up in Minnesota, Kelly Lynch was quite athletic and excelled in swimming as well as dancing. Her mother equally encouraged her to pursue various artistic interests, and she took to acting like fish to water. She later scored her very first role in the 1984 low budget sci-fi film, Osa, at the age of 25.
Following that humble outing, Lynch went on to feature in several movies like Road House and Drugstore Cowboy in the 80s and 90s. Drugstore Cowboy is a 1981 crime drama about a bunch of drug addicts who specialize in robbing pharmacies and hospitals in order to satisfy their habit. Some of them later end up losing their lives while some attempt to get clean. Lynch played the role of one of the addicts named Dianne. Her excellent performance fetched her a nomination for Best Female Lead at the 1990 Independent Spirit Award. She also received warm accolades from revered film critic Roger Ebert.
Another high acclaimed performance that Kelly Lynch is synonymous with is the 1989 film, Road House, an action thriller about a legendary bouncer named John who is hired to restore order at a notorious bar. John, however, gets more than he bargains for after a ruthless local crime boss goes after his loved ones, including club owner Wade and love interest Elizabeth.
Road House featured Patrick Swayze in the lead role of John while Lynch portrayed his love interest, Dr. Elizabeth. The movie made double it's budget at the box office and even though it was panned critically, Lynch still retains favorite memories from it as she got to work with Swayze.
Lynch is No Longer Regularly Seen on the Screens Due to Family Demands
Kelly Lynch's performance in Drugstore Cowboy and Road House made her the toast of many casting directors and she even began turning down roles. Sadly, with the dawn of the 2010s decade, the actress has witnessed a slow down in her acting gigs and has only featured in a handful of projects since then.
The slow-down in Lynch's career can be described as self-induced. She subscribes to Katharine Hepburn's view that you can only be a wife, mother, or an actor but not all three. For Lynch, she chose to be a mother and found herself turning down roles just so that she can have time to be with her daughter.
One of the most famous roles that Kelly Lynch turned down was the female lead in the 1992 erotic thriller, Basic Instinct. The movie revolves around a police detective named Nick, who is investigating the brutal murder of a rock star and begins a torrid affair with the prime suspect named Catherine. Basic Instinct featured Michael Douglas in the role of Nick while Sharon Stone played Catherine. Despite controversies generated by the movie, it still went on to become a box office hit, tallying $352.9 on a budget of $49 million.
Turning down roles such as this Basic Instinct one no doubt affected Lynch's career in the long run as no filmmaker would keep on returning to an actress that may turn you down no matter how talented she is. Lynch does not regret her decisions though as it is the sacrifice that comes with having kids. Thankfully, her daughter is all grown up and is making her proud.
The Actress Has an Estimated Net Worth of About $20 Million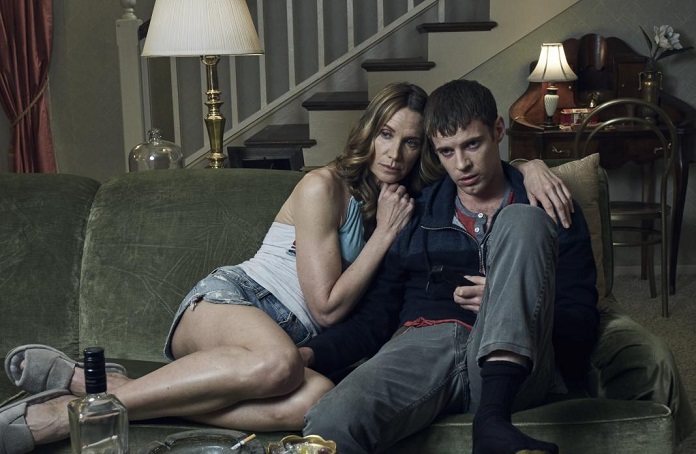 Even though Kelly Lynch's career has slowed down these days, she nevertheless was a force to be reckoned with back in the day and went on to appear in not less than 50 movies. They include Bright Lights, Big City, Cocktail, Warm Summer Rain, Desperate Hours, Curly Sue, For Better and for Worse, Three of Hearst, and Forbidden Choices. You will also find her in Imaginary Crimes, White Man's Burden, Cold around the Heart, Charlie's Angels, The Beans of Egypt, Maine, Searching for Debra Winger, The Slaughter Rule, The Jacket, Dallas 362, Glass Chin, The Frontier, and Kepler's Dream.
Lynch's career has not been limited to the big screens. She has also appeared on TV shows such as Miami Vice, Fallen Angels, Ally McBeal, The Hitchhiker, The Equalizer, The Cleaner, 90210, Memphis Beat, Magic City, The L Word, Fatherhood, and Mr. Mercedes.
Based on a Stephen King novel of the same name, Mr. Mercedes is an American crime drama about a retired detective who is haunted by one serious crime he failed to solve. His situation then goes from bad to worse after a young psychopath named Brady Hartsfield starts taunting him with crimes. The series premiered in August 2017 and Lynch played the role of Deborah, an agoraphobic widow who indulges in sexual relations with her son. She appeared in season 1 of the show and was well remunerated for her efforts. It is all this and more that has helped her build up a net worth of about $20 million.
Lynch is Married to Producer and Writer Mitch Glazer
Kelly Lynch is enjoying marital bliss with accomplished Hollywood scriptwriter and producer, Mitch Glazer. Glazer is a native of Florida and was born in the year 1953. He obtained his high school diploma from Miami Beach High School before going on to complete his degree at New York University. He thereafter worked as a reporter for several publications, including Rolling Stone and Crawdaddy!
The Florida native delved into the movie industry in the late 70s and has since written the scripts for several films, TV shows, and series. They include Saturday Night Live, Scrooged, Totally Hidden Video, Off and Running, Three of Hearts, Great Expectations, Lost in Translation, The Recruit, Passion Play, Magic City, Rock the Kasbah, and A Very Murray Christmas.
Kelly Lynch and her husband tied the knot in 1992, and have since enjoyed a blissful union. The couple owns two modern architectural homes in California, one in Hollywood Hills and another in Lone Pine California. They have also collaborated professionally on the TV series, Magic City, a Starz drama about a hotel owner who gets entangled with the Jewish mob all in a bid to ensure the success of his glitzy establishment. The show was created, written, and produced by Lynch's husband while she had the recurring role of Meg Bannock.
Mitch Glazer Adopted Her Daughter as His Own
Lynch and her husband do not have a child together. However, the actress has a daughter named Shane (b. 1985) from a previous relationship. Mitch Glazer has since adopted Shane as his own daughter. The girl has meanwhile followed her mother's footsteps into Hollywood and is now an actor, animator, and writer. Some of her acting credits include Magic City, Twin Peaks, The Blackout, and Men, Women & Children.
Kelly Lynch Survived a Near-Fatal Accident as a Youth and This Has Motivated Her to do Good to Others
Kelly Lynch believes in doing whatever she can to leave the world a better place and the inspiration behind this dates back to an accident she suffered as a youth. The actress was quite reckless and rebellious as a young adult. She was later involved in a near-fatal car accident that landed her in hospital in 1980, at the age of 20.
Lynch nearly had both legs amputated but her mother, Barbara, made sure they found a doctor who saved both legs. She made a full recovery and decided to use her second chance well. The actress sometimes utilizes her spare time to pick up trash in her L.A neighborhood. She also cleared a whole beach of debris on one occasion with the help of a friend. Lynch has also assisted the This is about Humanity Organisation. The organization helps children, separated families, refugees, migrants, and asylum seekers at the U.S. Mexico border in Tijuana.