Kendall Jenner is undeniably one of the highest-paid and well-known models in the world. The buzz she creates on runways is something that can't easily be overlooked, thanks to the fact that she is among the Kardashian/Jenner TV productions rated among the most-watched shows worldwide. Also, as a member of the famous clan, Kendall has made her mark not just as a model but also as an entrepreneur. Read how the star who is one of the daughters of Caitlyn Jenner, a transgender woman and Kris Jenner has been able to build her own empire outside of her family wealth.
Who Is Kendall Jenner?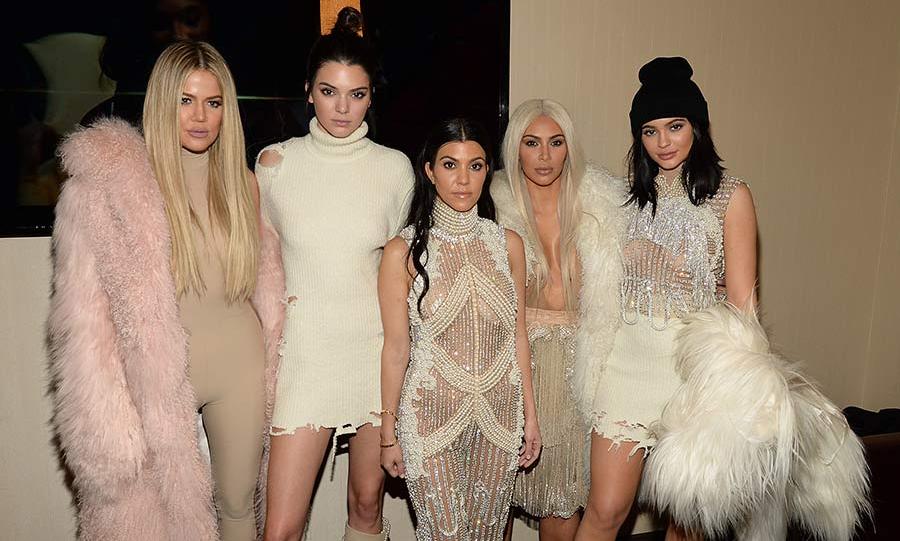 Kendall Nicole Jenner is the youngest of the Jenner girls. She was born November 3, 1995, in Los Angeles to Caitlyn Jenner and Kris Jenner. Her birth happened just after her mother's best friend, Nicole Brown Simpson was murdered. For that reason, she was named after Nicole. She grew up alongside her younger sister Kylie and the rest of the Kardashians. She has eight half-siblings through both parents' previous relationships.
As the sister of a powerful reality star Kim Kardashian and a member of a reputable family in the media fraternity, Kendall came to the limelight quite early. She started out on the Keeping Up With Kardashians as a supporting star in 2007. She turned into a model in 2009 at only age 14 and despite her age, she stirred up lots of love for some of her innocent performances. Since then, she has walked different famous runways, appeared in the cover of top magazines and has taken part in many remarkable photoshoots.
Her first work as a rising model was for American fashion retailer Forever 21. Since after this, the tallest of the Kardashian/Jenner sisters has worked for many big brands and walked remarkable runways such as Mercedez-Benz Fashion Week for Sherri Hill. She has also appeared on the cover of numerous prominent teen magazines including Flavour Magazine, Teen Prom, Raine, American Cheerleader and more.
She has also worked for Victoria's Secret photographer Russel James and they both did editorial work and other joint projects. The result of this work led to her becoming a member of New York Based model management company The Society Management which also represents other top models like Adriana Lima, Willow Smith, Lindsey Wixon, Grace Jones and more.
Her first deal at the management company was for Marc Jacobs and other big names like Calvin Kelin, Victoria Secrets, Giles Deacon followed. She has also worked for fashion icons such as Givenchy, Chanel, Donna Karan, Diane Von Furstenberg, Tommy Hilfiger.
Most recently, she did a campaign for a top Italian luxury lifestyle company which deals in lingerie, bags, shoes, sleepwear, beachwear and more. Overall, she has walked over 95 runways so far in her career.
Beyond modelling, Kendall Jenner is also an entrepreneur. She and each of her sisters have tried different business ventures that sold out items successfully, including launching mobile app websites, signature nail lacquers, a line of vintage T-shirts and their clothing collection (which offers everything from dresses and jumpsuits to jewellery and lingerie), among others.
The modelling icon also appears on different reality TV shows apart from her family show Keeping Up With Kardashian. Others include Kourtney and Kim Take New York, Kourtney, Life of Kylie and Khloe Take Miami, etc. She was named among the creative directors of the Gillette Venus Gets Ready with Kendall & Kylie Jenner webisode series. She also voiced the Character Strawberry in The High Fructose Adventures of Annoying Orange and appeared as AJ on Hawaii Five-0 among others.
Read Also: How Tall is Kim Kardashian? Her Weight, Measurements, and Ethnicity
Does She Have A Boyfriend or Is She Lesbian?
Kendall seems to be the most secretive of the Kardashian-Jenner girls. She, unlike her sisters, is hush-hush when it comes to her private life. Since she is always not willing to give up much about her affairs, there has always been speculations about who she is dating. Some of the men who have made it to the dating roster include Detroit Pistons player, Jordan Clarkson and Blake Griffin. She has recently been linked to Fai Khadra who has been a friend for a while but there has been speculation that the relationship may be pushed beyond platonic friendship.
Likewise, many have also claimed that she is gay or bisexual. However, the model has put her sexuality in the true light, stating that she is not gay and doesn't think she has any gay streak. She also said that she has never tried but not saying she will never because she is all about experience and thus ready for new things. Plus, she is non-judgemental about sexuality.
Facts About Her Height, Feet & Body Measurements
Kendall Jenner has not really had to struggle with her bodyweight like some of her sisters, especially Khloe Kardashian. Her body only weighs 54 kilograms (119 pounds). On the other hand, she appears to be missing out when speaking of her sister's hourglass figures. She wears bra size 32B and her bust measures 34 (87 inches), possibly the smallest compared to her sisters. Her hips' average measurement is 34 inches and her waist measures 24 inches.
Well, booties and boobs don't matter all the time. She has stuck to her slim supermodel frame and of course, there is no denying that it is probably the reason she is excelling at her craft. More so, she towers above the rest of her sisters (Kardashian and Jenner) at a height of 5ft 10in (1.78 meters) with very long legs that could measure up to ten feet.
Also on the plus side, the stunner's princess-like body just looks good in virtually everything she wears, from swimsuits, jeans, to dresses and all. But her feet may not be the best-looking feet we've seen. Her feet look quite long, just like her legs and fit in a 10 (US) or 40.5 (EU) shoe size.
What Is Her Net Worth?
Due to her consistency in the modelling circle and ability to dabble into other lucrative ventures, Kendall Jenner has amassed quite a huge fortune for herself just like the rest of her sisters. She may not be the richest in her clan but she is worth a whole lot with a net worth estimated at $40 million. This is expected to grow in the near future as the stunning model is consistently delivering high performance in her works and has become a household name in the circle.