In Kenya's Rift Valley you will find the Yaaku people, a people believed to have migrated from Ethiopia to Kenya where they settled in the Mukogodo forest, west of Mount Kenya, over 100 years ago.
The meaning of Yaaku is 'hunting people' and over the years, the people began trading with the Maasai and eventually assimilated their culture. Part of this assimilated culture was adopting the Masai language over their own language, Yakunte.
The Yaaku's people's embrace of the Masai language was so complete that currently, only seven people, all over the age of 70, can speak the ethnic group's native language, Yakunte.
See Also: Is The Internet Killing Native Languages Faster?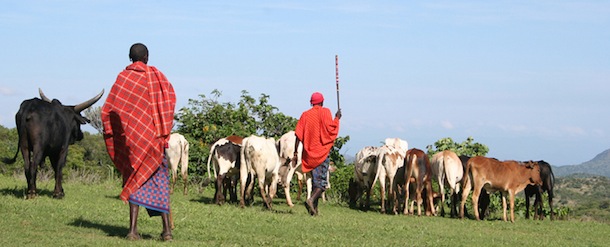 With the realization of the near extinction of the language and culture, advocates of the people established the Yaaku People Association in 2003, dedicated to preserving its culture. Since then, Yakunte speakers and a Dutch researcher have worked on a Yakunte dictionary which came out in 2004 and a local school funded by the French Cultural Group is holding language classes twice a month for young Yaaku.
See Also: No Mans Land – The Kenyan Village Where No Men Are Allowed
The desperate scramble to save the Yakunte language is a tale of caution to other minority cultures in Africa. Currently, the Yaaku are often considered a subgroup of the Masai and are not officially recognized as one of Kenya's 42 ethnic groups.
UNESCO has classified the Yakunte language as one of six languages in Kenya that are extinct. Seven others besides are considered endangered. UNESCO's Atlas of the World's Languages in Danger spotlights these languages;
Bong'om (Definitely endangered)
Boni (Definitely endangered)
Burji (Vulnerable)
Dahalo (Severely endangered)
Elmolo (Extinct)
Kinare (Extinct)
Kore (Extinct)
Lorkoti (Extinct)
Omotik (Critically endangered)
Ongamo (Critically endangered)
Sogoo (Extinct)
Suba (Vulnerable)
Yaaku (Extinct)
Admittedly, preservation of culture is not high on the priority list of many governments especially because African countries are forced to adopt official languages to strengthen national identity.
Considering, however, that of the 230 languages around the world that have gone extinct since 1950, 37 were African languages, different cultures may have to be more deliberate about preserving their languages.